Photos
Content referencing Cecilia Gilbert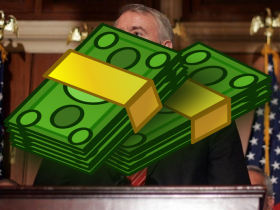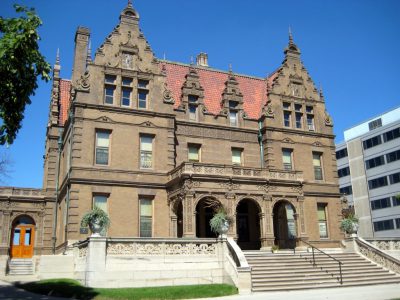 Plenty of Horne
Museum celebrates home's 125th anniversary. Open for tours since 1978.
Aug 2nd, 2017 by Michael Horne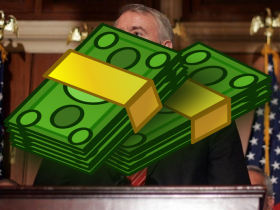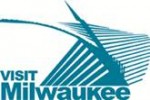 Press Release
VISIT Milwaukee announces its officers and Board of Directors for the business year 2014-15.
Jun 19th, 2014 by VISIT Milwaukee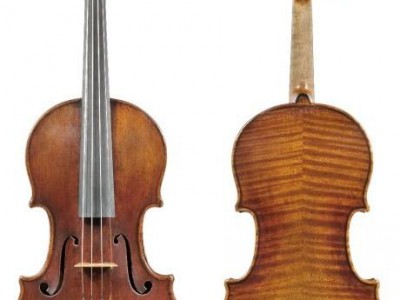 Plenty of Horne
The violin's owner was at the scene of the crime and signed her first name to a message published by Frank Almond.
Feb 6th, 2014 by Michael Horne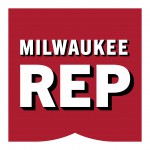 Press Release
Milwaukee Repertory Theater is pleased to announce that Cecilia Gilbert, W. Randall McKennie, Gregory C. Oberland, Harry Richard Quadracci Ewens, PhD and Ed Seaberg have recently joined The Rep's Board of Trustees.
Jan 30th, 2014 by Milwaukee Repertory Theater
Plenty of Horne
Seventh bridge reconstructed on Barrett's watch will include streetcar tracks.
Jul 25th, 2013 by Michael Horne

The Roundup
The nonprofit Spirit of Milwaukee is undertaking an image rebranding for the community.
Jan 10th, 2005 by Michael Horne

The Roundup
It's not really a groundbreaking without a shovel, so Cecelia Gilbert of the Department of Public Works brought five well-used, albeit ceremonial, spades to the Thursday 27 May event celebrating the beginning of construction of the Holton Marsupial Bridge. Obliging dignitaries, sensing a photo-op, grabbed the shovels and pantomimed digging them into the asphalt pavement below the Holton Viaduct. The ceremony was scheduled to accommodate Mayor Tom Barrett, who was present at the event before racing off to his daughter's piano recital. Other guests included Ald. Michael S. D'Amato, Ald. Michael I. McGee, Jr., Supervisors Gerry Broderick and James White, and former State Senator Brian Burke. Julilly Kohler served as master of ceremonies for the event, and she kept her remarks sparing, yet managed to name all of the many individuals who have helped to make her dream a reality. This included "the former congressman from the fifth district," as Brian Burke called his old elementary school chum, Tom Barrett, who, as Mayor was able to yield the ceremonial shovel on a public works project for the first time. Architects James Dallman and his wife Grace La were also on hand as were Mathew P. Tharaniyil, P.E. and Yakov N. Nenaydykh, another P.E. They are, respectively the president and the vice president of Bloom Consultants, the engineers of the project to span the Holton Viaduct with the suspended "marsupial' bridge – a bicycle and pedestrian path that will provide grade-level access between the Brady Street neighborhood and the Lakefront Brewery and its surrounding Beer Line "B" neighborhood. Missing from the event was Frank Busalacchi, the Wisconsin Secretary of Transportation or any representative of Lunda Construction, the Black River Falls outfit that won the bid to construct the bridge. Lunda appears to be a publicity-averse organization. The firm has expressed a reservation about having webcams at the construction site, saying they might reveal some "trade secrets" of the mysterious, arcane art of bridge building. Good heavens! It's a bridge, not a plutonium refinery. Also missing from the event was Whitney Gould, although you wouldn't have known it from the article she managed to write about it for the Milwaukee Journal Sentinel the next morning. She reported, correctly, that the Mayor was there, in an otherwise generic story composed of previously reported items. Sonya Jongsma-Knauss and Vince Bushell of the Riverwest Currents were there. The sole representative of the electronic media was Channel 58. Afterwards, the crowd of 100 or so headed up to the Lakefront Brewery Palm Garden where owner Russ Klisch turned on the taps. Earlier that day, a stressed Russ was trying to get his new bottling machine to behave. Even so, it still chewed up a few bottles as it went through its shakedown cruise. Sales manager Paul Moebius said things are going well at the brewery – maybe too well. "We're running out of beer!" he said. Last year's sales were 5,000 barrels, and this year the brewery could hit 7,000 barrels. This is better than 2 […]
May 31st, 2004 by Michael Horne