Photos
Content referencing Brooks Barrow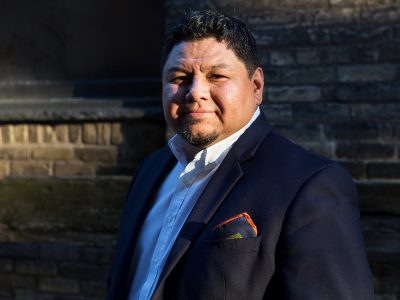 Art Scene
The city's "a thriving art community" says teacher, gallery owner and publisher Frank Juarez.
Aug 26th, 2019 by Catherine Jozwik

My sources, namely Twitter, tell me that Mike Brenner and his Hotcakes Gallery will soon be a part of Milwaukee history.  The eccentric gallery owner promised to close his gallery and leave Milwaukee if the Fonz statue was fully funded.  Well I haven't heard for sure that that has happened yet other than from Brenner, but it's more or less inevitable at this point.  Brenner has announced that July 3rd will be the last day to purchase artwork at Hotcakes Gallery. Brooks Barrow, owner of the Brooks Barrow Gallery in the Third Ward, vowed to leave town if Brenner did.  I'm awaiting to see what Brooks has to say. Personally, I think Brenner is acting pretty unreasonable about the entire thing.  I guess if you need a scapegoat to close your business, opposing a bronze statue of a Milwaukee legend is a good route to go.
Jan 24th, 2008 by Jeramey Jannene