Brandon Rule, president of Rule Enterprises LLC. Rule is a graduate of Associates in Commercial Real Estate. Back to the full file.
SEVEN04 Place Ribbon Cutting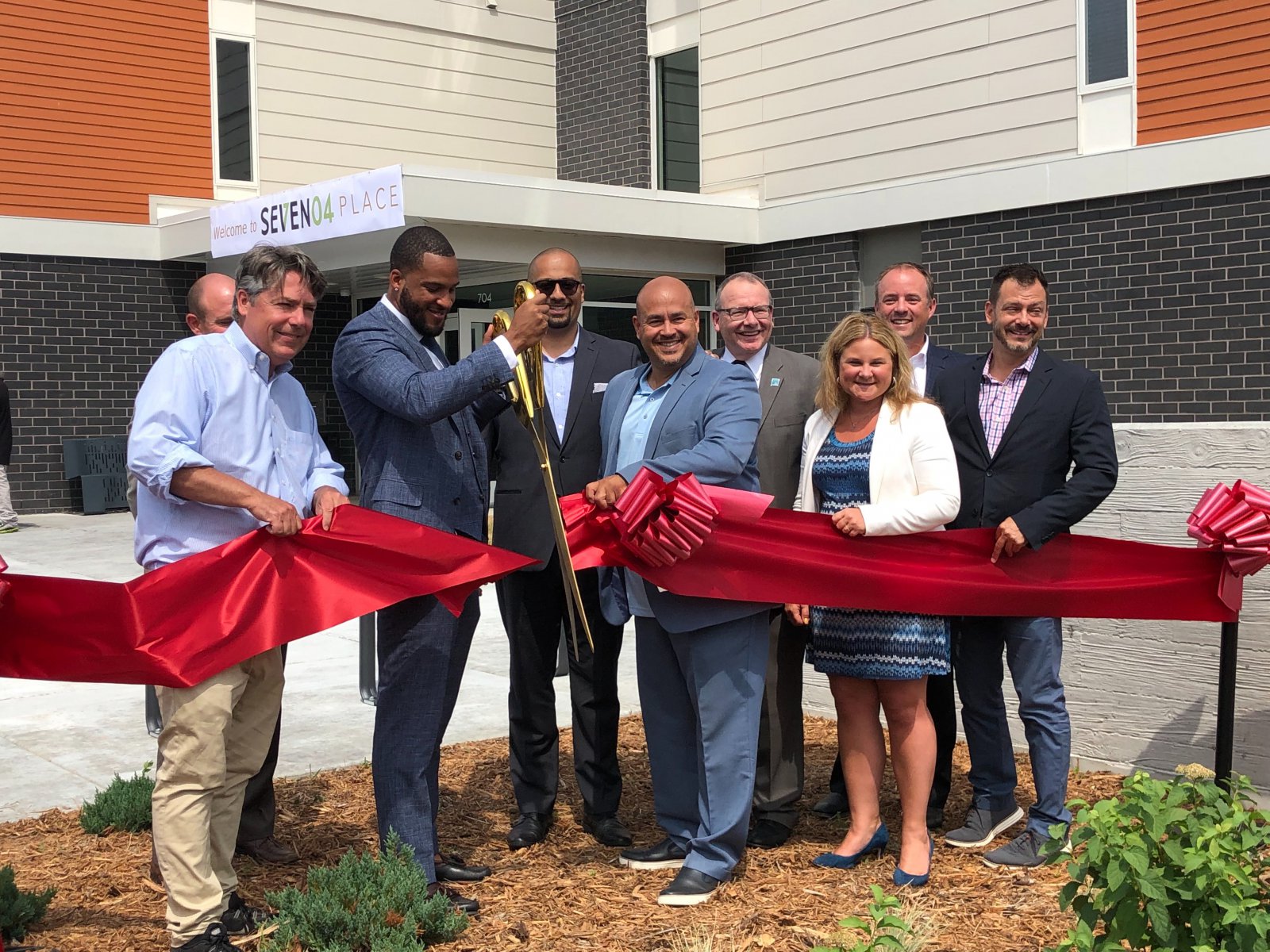 Picture 1 of 6
Left-to-right - Michael Carlson, Alderman Michael Murphy, developer Brandon Rule, WHEDA executive director Joaquin Altoro, Alderman Jose G. Perez, Commissioner Rocky Marcoux, UnitedHealthcare's Ellen Sexton, Chris Jillings and Chris Laurent. Photo taken July 19th, 2019 by Jeramey Jannene. All Rights Reserved.