Photos
Content referencing Aaron Kelly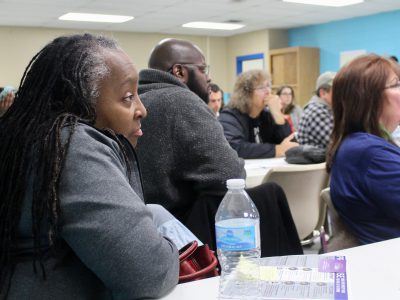 Northwest side facility planned as part of model program to reduce recidivism.
Jan 29th, 2019 by Allison Dikanovic

Planning for the RiverWalk system dating back to 1992's RiverLink Guidelines called for the creation of a mixed-use activated destination that would include shops, restaurants, lookout points, and a variety of boating functions. Specifically the guidelines argued that "in fact, the most vibrant and interesting kind of urban riverwalk is one that winds its way past a range of uses/activities appealing to a broad spectrum of people, allowing passersby to drop into shops and restaurants, go sight-seeing on a water taxi, fish, boat or just sit and enjoy the sights and sounds of the waterfront." Many components of this initial planning effort have been completed and the benefits can be seen in the increase in business along the RiverWalk but the water taxi component has before this summer never become a reality. This summer water taxi service provided by Milwaukee Water Taxi will begin operation along the RiverWalk fulfilling a long planned need. Business partners Aaron Kelly and Aaron Brock see the service as a amenity that will add new life and vibrancy to downtown. Kelly said that "we are trying to change Milwaukee" expressing his belief that this service will be beneficial to continued development efforts and raise the image of the city. The service plans to have eight stop and will run from Memorial Day to Labor Day. One way fares will be $5 and an all day pass will be available for $10 allowing customers to explore downtown extensively. This new service builds on the success of the initial planning and continues the momentum of re-development in downtown Milwaukee.
Mar 23rd, 2008 by Dave Reid