Photos
Recent Press Releases Referencing Park Place
May 27th, 2019 by Milwaukee County Sheriff's Office
When MCSO personnel arrived on scene, they observed that a van had struck the crash attenuator barrier of the Park Place exit ramp and became engulfed in flames.
Aug 16th, 2018 by Founders 3
Founders 3 Real Estate Services Recent Transactions – 11200 West Parkland Avenue, Milwaukee, Wis.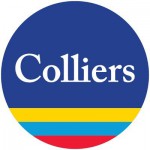 Jul 17th, 2017 by Colliers
Colliers International Wisconsin is pleased to announce the following completed transactions
Neighborhood Buildings
90,000-square-foot building to be developed on six acres of land at rear of 11601-11745 W. Bradley Rd. parcel.

Future site of WoodSpring Suites Milwaukee hotel.