Mill Valley Recycling is a business/organization .
Recent Press Releases Referencing Mill Valley Recycling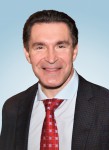 Jul 5th, 2012 by Ald. Tony Zielinski
The din of busy shoppers, pedestrians and outside diners on the soon-to-be expanded sidewalks of S. Kinnickinnic Ave. in Milwaukee's Bay View neighborhood will have minimal impact on the quiet ambience of the Boulevard Theatre.