Agape Community Center is a business/organization .
Recent Press Releases Referencing Agape Community Center
Sep 19th, 2013 by Milwaukee Empty Bowls
Milwaukee Empty Bowls will host its 15th Annual Milwaukee Empty Bowls event on Sunday, October 6, 2013, Noon – 4 p.m. at the Kern Center on the Milwaukee School of Engineering Campus.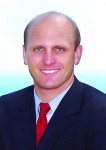 Jan 31st, 2013 by Ald. Nik Kovac
A City Hall event on Friday (February 1) entitled "Panel on Urban Home Ownership and Neighborhood Vitality during the Foreclosure Crisis," will feature Alderman Nik Kovac.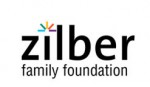 Dec 11th, 2012 by Zilber Family Foundation
The Zilber Family Foundation announced today that it had awarded a three-year grant in the amount of $600,000 to United Neighborhood Centers of Milwaukee.