Medium-security detention facility.  The project was built by J.H. Findorff & Son. The facility houses up to 1,042 probation or parole violators and has space for an additional 210 inmates needing alcohol or substance abuse treatment.
A 350-stall parking garage is also part of the facility.
The facility began accepting inmates on October 1st, 2001. The 2014 annual report listed the security staff at 250 members, with non-security staff numbering 114. The inmate population was listed at 933, with an average of 912.
From the Wisconsin Department of Corrections website.
Mission Statement
The Milwaukee Secure Detention Facility protects the public by detention, accountability and programming of adult inmates in a safe and secure institution while remaining committed to the goals of successful reintegration to the community.

Special Historical Notes and Other Institutional Information
MSDF is a high-rise, medium security correctional facility in downtown Milwaukee. Although it is an adult institution, MSDF functions in a similar manner to that of a jail operation. Unlike other DOC institutions, MSDF accepts offenders 24 hours a day, and has an intake booking/objective classification process closely resembling that of a county jail.

MSDF was built to meet the specific needs of Probation and Parole, knowing that public safety is best served when a non-compliant offender can be held in secure detention for a period of time pending investigation of an alleged violation. During this time, the alleged violation can be investigated and the offender can be placed into programming, including appropriate treatment. Following this placement, some offenders may return to the community while others may be revoked and sentenced to a period of confinement. The operational philosophy of the facility is unit management – the inmates stay on their assigned floors and services are brought to the housing units on the floors.

The uniqueness of this institution has attracted interest from around the United States. There are very few high rise detention facilities throughout the country. The ones that exist typically do not provide the programming and collaboration with the community that MSDF does; something that the DOC feels is an important component to offender change and public safety.

The facility has a capacity of 1,040 felony offenders, with beds designated for male (as well as 42 beds for females) offenders who have been on supervision in the community and are pending investigation of probation or parole violations. There are also 210 beds used to provide Alcohol and Other Drug Addiction (AODA) programming, focusing on Alternatives to Revocation (ATRs). The average stay in the general holding cells is 67 days. The average stay in the AODA ATR program is three months.
Photos
Activity
| | | | |
| --- | --- | --- | --- |
| ID | Date | Type | Description |
| PWEU-18-01632 | 2018/04/28 | Permit | ROW Excavation Utility. |
| PWEU-18-01633 | 2018/04/28 | Permit | ROW Excavation Utility. |
| ID | Date | Description | Type |
Content referencing Milwaukee Secure Detention Facility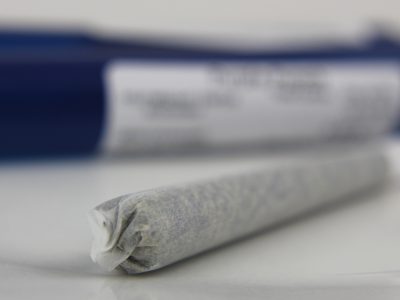 Evers budget includes major reforms and legalizing medical and recreational marijuana.
Apr 17th, 2021 by Graham Kilmer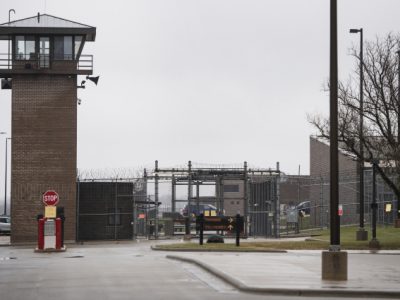 More than 1,700 staff and one-third of all inmates have tested positive. Loved ones struggle to get information.
Nov 25th, 2020 by Danielle Kaeding
5 deaths in first such report; 20% of state's prison inmates have disease.
Nov 1st, 2020 by Danielle Kaeding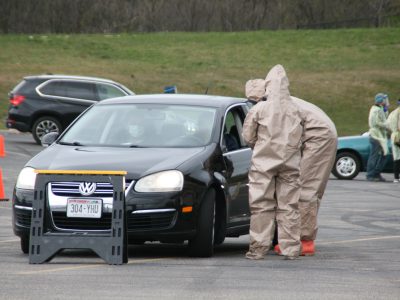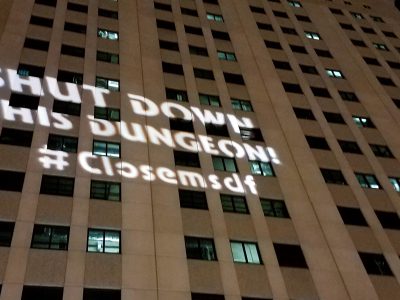 Op Ed
Wisconsin has nation's third highest rate of detaining people for violations of supervision.
Aug 26th, 2020 by Mark Rice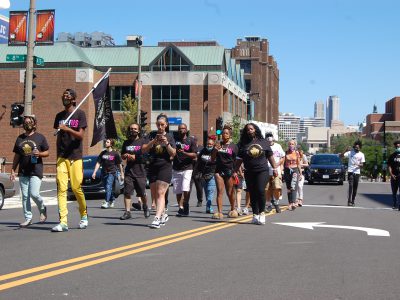 Protesters derided the conditions in jails and prisons, especially during the pandemic.
Aug 21st, 2020 by Ethan Duran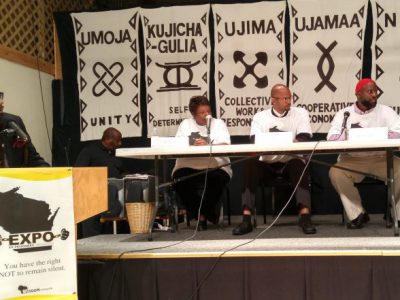 Op Ed
3,000 people in the state were incarcerated without conviction in 2015. Why?
Dec 14th, 2016 by Mark Rice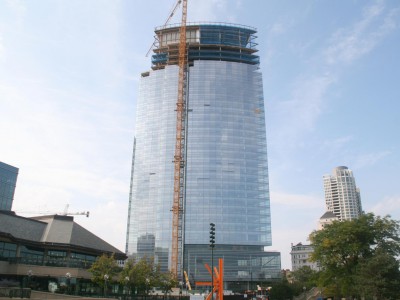 Promising effort employs minorities in construction, needs more monitoring and funding.
Oct 25th, 2016 by Jabril Faraj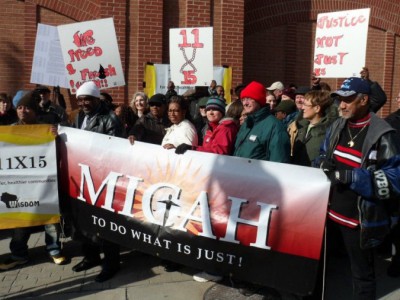 Op-Ed
Federal bill would reform system. Sen. Baldwin supports it. Will Sen. Johnson?
Jun 17th, 2016 by Mark Rice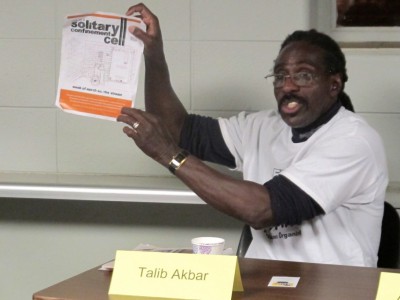 Advocacy group pushes for better treatment, restored rights and banning the box.
Dec 8th, 2015 by Wyatt Massey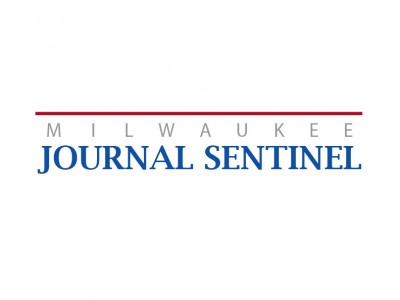 Building data on this page, including assessment information, was last updated on September 6, 2020
See something wrong? Want to report an issue? Contact us.