Residence hall on Marquette University's campus. Converted to a residence hall in 2015 with a capacity for 290 students in suite-style rooms. Prior to 2015, the building was a university-owned apartment building.
Marquette uses the address of 1716 W. Wisconsin Ave. for the building.
Marquette acquired the building from the Children's Hospital of Wisconsin in 1988. It was converted to 94 apartments at the time.
The building is named after Glenn Humphrey. The Glenn and Gertrude Humphrey Foundation donated $1 million to assist the university in renovating the building after they acquired it from the hospital. Humphrey owned an automobile dealership at N. 35th St. and W. Wisconsin Ave.
The taxkey for the site reflects the 2015 demolished Helfaer Building, Krueger Child Care Center, Academic Support Center, boiler plant and 18th Street Parking Structure. Mortenson Construction performed the demolition work.
The hospital opened in the building in the building on November 8th, 1923 and closed in December of 1988.
Activity
Content referencing Humphrey Hall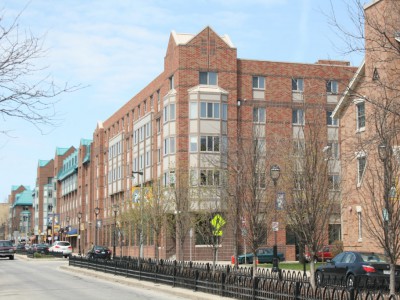 Press Release
New 750-bed development to open for 2018-19 academic year
Jul 15th, 2016 by Marquette University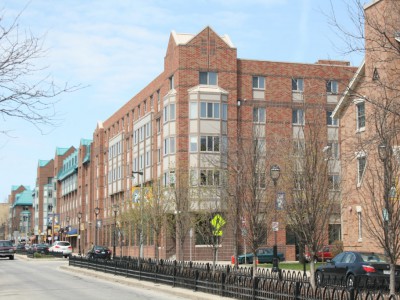 Press Release
$96 million project to include two new residence halls
May 2nd, 2016 by Marquette University
Citation
Jun 8th, 2015 - Marquette Today
Citation
Jan 19th, 1989 - Milwaukee Journal
Citation
Dec 24th, 1988 - Milwaukee Sentinel - Joe Manning
Citation
Nov 5th, 1985 - Milwaukee Sentinel - Jeff Cole
Citation
Sep 4th, 1985 - Milwaukee Journal - Fran Bauer
Citation
Feb 6th, 1985 - Milwaukee Sentinel
Citation
Oct 29th, 1944 - Milwaukee Journal
Building data on this page, including assessment information, was last updated on April 28, 2019
See somthing wrong? Want to report an issue? Contact us.