Bar Exam
Riverwest's Club 99 Has 116-Year History
Old Miller tied house has had many different owners, now on Riverwest 24 course.
//end headline wrapper ?>
Get a daily rundown of the top stories on Urban Milwaukee
Prior to the repeal of Prohibition in 1934, breweries were permitted to sell their product directly to taverns, which were usually in turn bound to one brewer. In 1902, the Miller Brewing company selected this location at the southwest corner of what was then North Pierce and Clarke streets for this "Tied House," one of many designed by the architectural firm of Wolff & Ewens. [See Bar Exam: Harbor Room is Classic Gay Men's Bar.] Miller would own the real estate, and lease the tavern to an operator for the purpose of selling Miller beer.
On September 29th,1902 the firm completed "Application No. 402 for Permit to Build Brick and Stone" for this $3,800 building that was to run 24 feet along N. Pierce St. and 44 feet along Clarke. It was to be 24 feet high. Its 32,736 cubic feet contents were to contain a tavern on the first floor and an apartment above for the operator and his family. This left an open portion of the lot to the south, which was covered by a $600 concrete block garage addition in 1928.
At that time, during Prohibition, the building was owned and occupied by Frank J. Bartoszewicz, who ran the place as a licensed Soft Drink Parlor with the old address of 979-No. Pierce St. It appeared in the city directory in 1930 as "Frank Bartow Soft Drinks." In October, 1934, with the Great Experiment failed and over, Bartoszewicz applied for an occupancy certificate for Don Repinski to operate the space as a licensed tavern, which is what it had been all the while, except for the licensed part. That summer Bartoszewicz, the building owner, had helped ease the construction industry out of the Great Depression by adding an "enclosed porch for second floor on south side of bldg. 8'x22′." The amenity could be used for sleeping, or for hanging the wash out to dry. Bar towels get nasty if you don't clean them regularly.
The Modern Era
Although bar owners no longer could purchase beer directly from brewers, but had to deal through distributors, the operators kept up an alliance with Miller.
On Dec 23, 1935, the brewer paid to install a trap door to accommodate the delivery of beer to the old tavern's basement, by then run by Edward M. Bykowski.
In 1940 it was
Harry L. Netzler Tavern
, and in 1945-1950 it appears to have been vacant. The assessor figured the fair rent to be $85 a month in 1946. On November 18th, 1953 the building was owned by Frank Brzezinski, while
Frank Bruno
occupied the tavern, which he named "Dapper Dan's." He erected a Fox Head 400 Beer sign. It bore the legend, "Brewed with World Famous Wisconsin Waukesha Water." Today, Waukesha's water is world famous for being radioactive, and is no longer a bragging point for brewers. The tavern flipped again in 1960 when
Edward F. Morley
briefly ran "Morley's The Tavern." A Blatz sign hung above. Shortly thereafter the place was run by
Edward J. LePine
, who bought the building from Brzezinski in 1961 for $18,700.
In 1971 LePine made some big changes to the interior (which remain) and the exterior (mercifully reversed.) On the inside, he paneled the walls and dropped the ceiling above. He also closed up the large windows of the bar, leaving only two 2-1/2 foot by 4 foot windows, as required by code, so the cops could see what was going on inside. It gave the building a forbidding look and a dark interior. Many other Milwaukee taverns, including the Pabst Brewery tied house now known as Regano's Roman Coin, once suffered the same fate. Many still do. The assessor was not impressed viewing the place in 1974. "Ext. is only fair. Unattractive, Int. is good, modern, clean + well kept."
Ed ran LePine's Tap until 1985 when he sold the property to William D. Becker for $30,500. The business was operated by Edward C. Gorczany with an occupancy of 50 persons. In 1990 it was known as The Pines. Then came a series of operators, with Henry Cruz running Henry's Place in 1993, followed by Victor Loubriel the next year, and Felipe Maldonado, who bought the building on the last day of 1994 for $41,900. Since 1996 it has been known as Club 99, and under stable ownership. Fortunately, the windows have been replaced to assume their original dimensions, and the building was open, inviting and filled with light on a sunny afternoon.
The Tavern Today
The sturdy all brick (not veneer) tavern is neatly painted a bright blue, with darker blue windowsills and awnings over the north windows. Above the corner entrance is a sign reading "Club 99." It is festooned with a dartboard, three darts, an eight ball and a nine ball. A neon "OPEN" sign below is on, so let's go in. You can tie up your bicycle on the rack under the window, right next to the trap door in the sidewalk.
It is the Saturday of the Riverwest 24 bicycle race. The bar is on the course, and the cyclists fly around the corner. Friday was busy at Club 99, for this is the place where the hundreds of participants receive their race documents before the 7 p.m. start. Today it is quieter with just a couple of customers inside, along with some folks outdoors at patio tables, in the shade. The bar is well ventilated with ceiling fans suspended from the black ceiling, which is itself suspended from the original. Even so, it's a good ten feet high, and the windows admit pleasant light. The paneled walls add a warm touch. A pool table, sometimes pressed into use as a banquet table, or bicycle race registration desk, occupies the back room of the bar, lit by a "Lite" light. There are some amusement machines, the promised dart board (electronic) and signage of the sort that beer distributors hand out. A side door is propped open by a granny stick borrowed from the pool cue collection. There is an ATM for those who like to gamble. It is not far from the restrooms. The door to the ladies room bears a stern warning sign. "1 Women/Damas at a time in Restroom. NO DRUGS. We will call the police." A sign from the Riverwest Pub Crawl 2004 attests that owner George Ortiz received the Participants' Choice Award that year as "Favorite Bartender, Host, or Owner."
While most of the floor is carpeted, the area by the bar itself is bare, the better to clean up spills. The bar runs about 28 feet along the windowless south wall of the room, and appears to date to a little before the 1971 renovation. It has a white Formica top and wood sides, with a curved end to the west. Behind the bar are loads of glasses and bottles, with a good selection of rum and tequila. The wall is covered with mirrors, which from my experience offer a lovely view, even when others are in sight. The back bar is quite old, and may be original. Above the bar is a collection of beer mugs of no particular distinction or age. There are chips on a rack if you are hungry. You will see that Miller is still on tap at the old Miller bar, but direct your attention to the cooler facing the bar which also includes bottled beer from the area's Lakefront Brewery, including Riverwest Stein Beer, named in honor of the neighborhood where this place has been for 116 years — even before the neighborhood had a name. Now where are the old timers? I feel like a game of Dominoes.
On Tap - Sponsored by Lakefront Brewery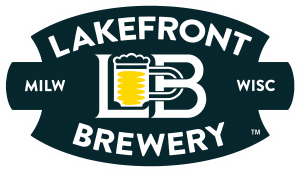 Leinenkugel Summer Shandy
Miller High Life
Miller Lite
New Glarus Spotted Cow
Photo Gallery
The Verdict
Trade Name: Club 99
Location: 2579 N. Pierce St.
Neighborhood: Riverwest
Subdivision: J. L. Pierce's Subdivision [Platted Pre-1896]
Phone Number:

414-562-0100

Website: None Found
Facebook: Unofficial Page
Twitter: None Found
Description: A Puerto Rican accent to the Riverwest tavern culture, this 1902 corner tap was built for the Miller Brewing Company. It survived Prohibition as a licensed Soft Drink Parlor, and got right back to business. Notable for its neighborliness, its occasional banquets, and as the place where Riverwest 24 participants pick up their race packets each year
Capacity: 54
Year Established: Building has always been a tavern, even during Prohibition, imagine that! As Club 99 Since 01-11-1995
Year Building Constructed: According to assessor records and building permit #402, 1902. Architects William Wolff and Joseph Ewens, designers of many Miller taverns. Garage to south was constructed in 1928. Second floor enclosed porch dates to 1934
Building Owner: George Ortiz
Estimated Annual Rent: According to Assessor's calculations, the 1,342 sq. ft. tavern rent is $8.23 per square foot for a total annual rent of $11,047. Operator owns building
Property Assessment: The 3,000 sq. ft. parcel is assessed at $6,000 [$2.00/s.f.] while the 2,638 sq. ft. structure is assessed at $139,000 for a total assessed valuation of $145,000. Previous assessment: $145,000. Operator purchased property for $41,000 on 01/15/1999
Legal Entity: George L. Ortiz [D.O.B. 03-20-1947], Sole Proprietor, 100% owner, Agent
Business: Tavern. 90% Alcohol sales, 10% Entertainment
Walk Score: 85 out of 100, "Very Walkable" Most errands may be accomplished on foot. City Average: 62 out of 100
Transit Score: 54 out of 100: "Good Transit." Many Public Transportation Options. City Average: 49 out of 100
Aldermanic District: 3rd, Nik Kovac
Police District: 5
Bike Racks: Yes. Along the north wall of the building, right by a window.
If you think stories like this are important, become a member of Urban Milwaukee and help support real independent journalism. Plus you get some cool added benefits, all detailed here.