Bar Exam
Nomad Nacional is an Urban Marvel
Pop-up soccer bar in 125-year-old building a case study in urban revitalization.
//end headline wrapper ?>
Get a daily rundown of the top stories on Urban Milwaukee
Late last year it was announced that the 27-year old La Fuente Restaurant, 615 S. 5th St. "will only be open for banquet hall rentals and large party events starting Nov. 26." The news brought a bit of uncertainty to the revitalized neighborhood that had recently seen a spike of new retail activity after a street improvement project. This was quickly dispelled when it was announced this January that Michael J. Eitel proposed to open a "pop-up" venue for a very large party — the Nomad Nacional FanZone, "your summer hub for alfresco eats & drinks, colorful vibes, dance nights & world music, and all things FIFA World Cup!"
The event venue opened in May and is scheduled to remain until October, with special activities planned inside and out during the World Cup, which runs until July 15th. There is a good chance that this pop-up will become permanent, since business is brisk. Milwaukee may not be perceived as a big soccer town, but Eitel learned from earlier experience at the Nomad World Pub on E. Brady St. that World Cup games, properly presented, can be a big draw for Milwaukee's soccer fans and friends. And if Mexico keeps winning, this place will prove to be a gold mine to rival the dreams of Hernan Cortes.
Ingenious Use of Urban Space
The Nomad Nacional and its FanZone represent a marvelous use of urban space — including the alley, where vendors sell wares ranging from T-shirts to floral arrangements to food truck fare and a Newaukee Night Market is held. The building's back has been repainted a bright yellow, enhanced with murals, giving life and interest to the alley, usually the most neglected of our thoroughfares. Eitel shows that alleys have commercial potential, as have parking lots. He closed off the one to the south of the building and fenced it in to create an outdoor area with a stage, plenty of bars, and a Jumbotron screen anchored in place by huge concrete blocks and taut steel cables. Twenty-seven bands will play on the stage, including Abby Jeanne, De La Buena and Lex Allen. To the north, the former La Fuente patio, which until 1937 held a 2200-square-foot, 20-foot-high garage, looks much like its previous incarnation, centered on one of los dos fuentes of the location (the other is inside, we'll get there soon). The biggest changes here include a television tuned to World Cup programming, and a performing artist, in this case Dave Hansen of Lake Tiki Woodcrafts, carving his firm's namesake wares. Such vitality in these spaces would have been unimaginable not long ago. It has been only two years since S. 5th St., designed for heavy industrial traffic, was narrowed, and the sidewalks, designed for nobody, were widened, revitalizing a neighborhood. The transformation is of such scope as merits national attention, and Nomad Nacional is a case study.
The Tavern in History
This venue is an accretion of a number of buildings at what was once 281-287-Grove St. that date to about 1890, with considerable additions and alterations over the years. The facade, emblazoned at the top with "Zarate" and the date "2000" commemorates, in a fashion consistent with the neighborhood's architectural vernacular, the owner of the building and the year of the improvement. Everything below this feature is pure fantasy, south-of-the-border style. The southern half of the building was in 1895 the home of the Elmwood Cycle Manufacturing Company, one of many such businesses in the area. Within blocks would also be found a smoke house, the storage of old rags, a carpet weaver, a hardware storage barn, a livery stable, a tin shop, a cigar factory, a photographer and an undertaker's carpenter shop churning out coffins for the nearby victims of industrial accidents. The beautiful bells of Holy Trinity Church, (some now in need of restoration) would chime in the distance. By the early 1920s the city's first social service agency for Mexicans was operated on this street by the parish, now Our Lady of Guadalupe Holy Trinity Church.
Around that time, the northern half of this building became a tavern, with rooming house above, owned by
John Gabriel
. It operated as a licensed soft drink parlor during Prohibition, and became legit again in 1934. Gabriel made an alteration to the front of the building in June 1933, likely to announce itself once again as what everybody knew it was — a tavern. In 1940, Mrs. J. Gabriel, by then presumably a widow, ran the tavern and rooming house above. She got a permit for four sleeping rooms on the second floor on May 2nd. In 1968 it was Ted Czajkowski Tavern and rooming house, and then
Jose A. Gonzalez
got a permit to operate
La Perla
Del Sur here. In 1991 it opened as Rudy's Mexican Restaurant, operated by
Rudy Borrego
, and then
Jose Zarate
opened his place in 2000, operating it until 2017.
The southern half, after its days as a bicycle factory and furniture store, was a place where gasoline tanks were manufactured, and from the 1960s until the 1980s a place where meat was stored and cut until the space was absorbed into the La Fuente property.
The Tavern Today
A fragment of the La Fuente sign, now reading "La Fun," greets visitors to the facade of the building. A new garage door opens the place to the nice wide sidewalk, and brings the tavern to the outside, although there is no sidewalk seating here. Inside, the building is a fiesta of color, with flags and pennants of various world cup nations and teams in great abundance. Many of the dining tables have been removed, replaced by pool tables, a foosball table and other novelty devices. You will never be far from a television here. The restaurant space is mostly toward the north, adjoining the patio, and is much as old customers might remember it. The traffic flow is excellent, and the space is great for a wanderer. An upstairs room serves occasionally as a respite zone for Soccer Moms. The bar is also little changed, with a selection heavy on Mexican beers, particularly those in cans. The emphasis is more on the Margarita and Rum drinks, as befits the venue, the season, and the spirit of the place. You want a tap beer? Go to Fuel across the street, or catch the World Cup action at the Nomad World Pub on E. Brady St.
On Tap – Sponsored by Lakefront Brewery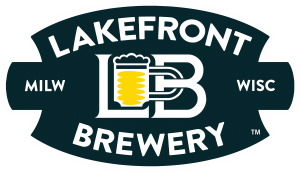 Although many changes and improvements were made to this pop-up saloon, the installation of beer tappers was not among them. If you are Nomad-centric, head to the Nomad World Pub on E. Brady St. for tap beer. Otherwise, they do have beers available in cans and bottles, including:
Good City ¡Nomad! Summer Ale
Leinenkugel Summer Shandy
Modelo
Tecate
Corona
Dos Equis
Photo Gallery
 Verdict
Trade Name: Nomad Nacional
Location: 625 S. 5th St.
Neighborhood: Walker's Point
Subdivision: Walker's Point [Platted c.1835]
Phone Number: 414-800-4529
Website: https://nomadfanzone.com/
Facebook: @nomadnacional
Twitter: None Found
Description: A pop-up bar in a former bicycle factory, meat processing plant and Mexican restaurant celebrates all things World Cup this summer, and who knows what else for the rest of the year. Innovative use of parking lot and alley as multipurpose "Fanzone" is a marvel in urban planning and revitalization.
Capacity: 369
Year Established: Opened this April for a one-year run, possibly to be extended. Is a companion to Nomad on Brady Street, and under same ownership
Year Building Constructed: According to assessor records, 1890, with additions and subtractions over the years
Building Owner: Zarate No. 2 LLC, South Fifth Properties, LLC.; Jose G. Zarate Agent
Estimated Annual Rent: According to Assessor's calculations, the 11,983 sq. ft. tavern rent is $11.57 per square foot for a total annual rent of $138,643.31. According to tavern license application, rent is $10,000 per month, or $120,000 per annum
Property Assessment: The 33,880 sq. ft. parcel is assessed at $271,000 [$8.00/s.f.] while the 15,023 sq. ft. structure is assessed at $868,000 for a total assessed valuation of $1,139,000. Previous assessment: $1,117,000.
Legal Entity: Zocaloco 5th St., LLC. Michael J. Eitel [D.O.B. 03-15-1968] Agent, 100% Owner
Business: Full Service Restaurant, Tavern. Alcohol Sales: 80%, Food Sales: 20%
Walk Score: 90 out of 100, "Walker's Paradise" Daily errands do not require a car. A Walker's Paradise in Walker's Point. City Average: 62 out of 100
Transit Score: 57 out of 100: "Good Transit." Many Public Transportation Options. City Average: 49 out of 100
Aldermanic District: 12th, Jose G. Perez
Police District: 2
Bike Racks: Oddly, no. Plenty of fence to lock up, or go across the street to the numerous bike racks at Fuel
Hours of Operation
| Is Open? | Day | Open | Close | Expected Customers | Age Restriction |
| --- | --- | --- | --- | --- | --- |
| True | Sun | 6:00AM | 2:00AM | 200-1000 | |
| True | Mon | 11:00AM | 2:00AM | 200-1000 | |
| True | Tue | 11:00AM | 2:00AM | 200-1000 | |
| True | Wed | 11:00AM | 2:00AM | 200-1000 | |
| True | Thu | 11:00AM | 2:00AM | 200-1000 | |
| True | Fri | 11:00AM | 2:30AM | 200-1000 | |
| True | Sat | 6:00AM | 2:30AM | 200-1000 | |
If you think stories like this are important, become a member of Urban Milwaukee and help support real independent journalism. Plus you get some cool added benefits, all detailed here.
Displaying political contributions between people mentioned in this story. Learn more.
Bar Exam