Bar Exam
Boone & Crockett's New Digs
New bigger bar, still intimate and rustic like the old one.
//end headline wrapper ?>
Get a daily rundown of the top stories on Urban Milwaukee
With the exception of a now-gone ladder-type fire escape that once adorned the center windows of the facade, little has changed to the exterior of this three-story 1885 Cream City brick factory building that now serves as an entertainment destination with the arrival last month of its new tenants, led by the Boone & Crockett Cocktail Lounge. [Motto: "Pretentious Drinks without the Pretentiousness."]
Boone & Crockett opened at 2151 S. Kinnickinnic Ave. in 2012, and featured an intimate, rather rustic ambience somewhat reminiscent of a lodge Up North, or of the trendy new woodsy tavern outposts to be found in the wilds of Shorewood (the state's most densely populated community) and the Historic Third Ward. This motif, and business model, calls for a good deal of wood, architectural salvage, vintage furniture and fixtures; the operator has shown himself to be a master of such details, which can so readily be done wrong.
Entering, then, what is a sort of Cabinet of Curiosities, the visitor will be reassured that the intimate scale of the old 1,825 sq. ft. joint has been successfully replicated in a space that is 3,853 sq. ft., thanks to nooks, crannies, booths, tables, room dividers and other appealing interior elements.
The walls are structural, as befits an industrial building that was a cooperage in early years, and saw other heavy service to come before its tavern incarnation, which dates only to this century.
Tall ceilings define the room, yet do not defy its intimacy, thanks to hanging light fixtures and other tricks, including wainscoting. The support columns are virgin cedar, culled from the great forests of Up North, which is one of the rare connections this faux cabin in the woods has with the real place. Note that the columns and the beams are both wooden, and are secured with an iron plate-and-strap system. That's always a sign of old. Later buildings had metal brackets, as seen in the post-fire Third Ward loft structures.
You are also joined in this environment by any number of forest creatures that have been mounted on the walls in great abundance. These, too, likely had their origin in the North Country. (Unlike taxes, taxidermy is cheap.) The spirit of your visit is guided by a reproduction of Not-Chi-Mi-Me, described as "An Ioway Chief;" one of a magnificent set of prints of Native American Chiefs published by F. W. Greenough in 1838. The mood is decidedly set, so head in and order your pretentious cocktail, and have a seat at a booth in an intimate nook. Alone, if it's all the same to you, for I am heading to the bar. That amenity is located along the north wall of the building, and receives welcome light from ample windows and the reflected rays from the shiny tin ceiling above. The brick wall has shelves of bottles four stages high. Even the bottom shelf seems top shelf, compared to what you'd get Up North, a reminder that we are, indeed, in the big city.
Many Components to Facility
If the Boone & Crockett portion of the place succeeds in conveying the intimacy of a cocktail lounge, dark and quiet, the rear portion of the building exults in being large, bold, loud, strobe-light bright, expansive and very industrial — right down to the mobile crane that hangs above. This is the Cooperage, named in honor of its previous usage. City records do not date this portion of the building, but it is newer, and was constructed with an I-Beam structural frame sometime between 1894 and 1910. Its very high ceilings — a good 30 feet, it appears — even afford a mezzanine level overlooking a dance floor, and another bar. This area is unchanged from when it was The Wherehouse, which was the night club adjunct to the adjacent Hot Water, in days not long past. The Cooperage is designed for concerts and events, and saw good use on a recent weekend when the Bicycle Federation of Wisconsin held a fundraiser there.
Outside the glass walls you will find a beer garden and a patio, which fronts on the Kinnickinnic River just as it enters Lake Michigan. Would you like to get married under a canopy, beneath the shade of twin boxelders, with the chimney of the Milwaukee Metropolitan Sewerage District rising immediately, and suggestively, behind you? This is the spot for your nuptials.
If you go back outside, you will find the Taco Moto truck (still painted "Gypsy Taco") in a prominent space streetside in the parking lot, perhaps joined by its friend, the Hawthorne Coffee Van. A small concrete block garage at 818 S. Water St. serves as the headquarters and starting point for the Pedal Tavern and its maritime counterpart, the Paddle Tavern. That's a lot of entertainment, and the place will get its first real test this weekend as PrideFest opens the summer holiday season. Hang high the rainbow flags!
A "Small Factory" Survived for Years in Changing Economy
In the early years of Milwaukee's industrial history, this location at what was then 338-Davidson St. was considered prime, especially if you were dealing in heavy bulk commodity items like iron, coal and timber. Its dock could handle the largest ships of the day (still true), and freight rail sidings (some still extant) ran to nearly every door. Wide streets dominated, to better handle street traffic.
This building housed Wisconsin Barrel and Cooperage. Neighbors in 1894 included Wadham's Oil Co.'s Grease & Soap Factory to the south. Above-ground gasoline tanks were to the north. This must have given little comfort to firms in the business of insuring cooperages against fire damage. In 1899, the Pabst Brewery opened a tied house across the street, now Kruz. [Bar Exam: "Kruz: A Tavern on the Docks," June 2015.]
Around 1930, we find that Paul Fritzke and Frank Icke operated a machine shop here, which bore their catchy surnames. Neighbors included Pioneer Waste Paper Co., the Empire Metal Works (Sidney Pflaum, owner, specializing in Babbitted Metals) and the Spokane Steamship Company's Overland Fast Freight Service. By 1935, the Empire Brass and Aluminum Foundry also operated from this building, likely in the back. They were joined later by numerous other industrial outfits including WorthingtonPump & Machinery Corp., Prescott Fred M. Steam Pump Company, Ingeco Engine Works, American Welding & Engineering Co. and other firms gearing up in the 1940s to supply a world at war.
In 1949, the war over, Milwaukee Manufacturing Co. made chemicals in the front, while the rear building was used for the storage of semi trailer vans. By 1952 the place was owned by Clara Hartman of Rural Route #2 in Plainfield, Wisconsin, and the building inspector kept her mailbox full of complaints and orders to correct. [Example: "Jan 29 1952 Order 13-2574 Provide double locknuts on all conduit nipples."]
]Fritzke & Icke hung on until 1955, and the building continued as an industrial facility, and later as storage for Hartwig Displays.
In 1977 the building was bought on a land contract granted by the estate of Jack M. Lynch to Paul P. Mueller, who saw potential in the place. He paid $40,000, with $12,000 down, and the balance due at no less than 10 per cent annual interest. After engaging in sweat equity renovations (including replacing 140 panes of glass in 1994 when sparks from welding a gasoline tank ignited an explosion that blew out all the windows in the boat repair facility in the rear) Mueller set his sights on the slightly less hazardous business of operating a tavern.
Mueller, after initially being rejected by the Board of Zoning Appeals in 1999, opened Hot Water in what is now the Boone & Crockett space in 2005, followed by the Wherehouse in the Cooperage space in 2012. He quit the business and sold the property this January to the current owners for $2.1 million, considerably above its assessed value, but likely a fraction of what it will be worth as development extends to the Harbor District, Milwaukee's next 1,000-acre frontier.
On Tap – Sponsored by Lakefront Brewery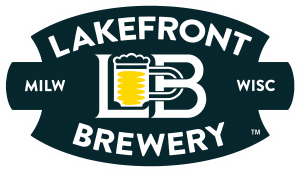 Boone & Crockett does not serve beers on tap. Many Lakefront and other products available in bottles and cans. Cooperage, an event space, serves occasional tap beers from Eagle Park and other local brewers
Boone & Crockett
Cooperage
The Verdict
Trade Name: Boone & Crockett
Location: 818-820 S. Water St. City of Milwaukee
Neighborhood: Harbor View
Subdivision: None. Various parcels, including "filled lands"
Phone Number: 414-212-8115
Website: http://boonemilwaukee.com [Has not been updated since move.]
Facebook: @BooneMilwaukee
Twitter: @BooneMilwaukee
Description: Old factory building was bought by shrewd, far-sighted and enterprising investor who gradually transformed vintage waterfront Cream City brick building into entertainment venue. Sold at an enormous profit in early 2018; relocated club, with allied ventures, is bound to be a further catalyst for Harbor District redevelopment
Capacity: 292
Year Established: Moved to current location April, 2018. Established at 2151 S. Kinnickinnic Ave. 2012
Year Building Constructed: According to assessor records, 1885
Building Owner: Conflux Holdings, LLC; Derek Collins, Registered Agent
Estimated Annual Rent: (I.) According to Assessor's calculations, the 3,853 sq. ft. tavern rent is $12.56 per square foot for a total annual rent of $48,393.68. (II.) According to Assessor's calculations, the 4,822 sq. ft. tavern rent is $12.21 per square foot for a total annual rent of $58,876.62. Operator owns building through an LLC
Property Assessment: The 28,930 sq. ft. parcel is assessed at $578,900 [$20.01/s.f.] while the 21,254 sq. ft. structure is assessed at $316,100 for a total assessed valuation of $895,300. Previous assessment: $873,000. Operator purchased property for $2,100,000 03/01/2018
Legal Entity: Owl Club, LLC.; John C. Revord, Agent; Derek Collins 30%, John C. Revord 30%, Ryan Lloyd 15%, Mitchell Ciohon 12.5%, Ryan Jaeger 12.5%
Business: Cocktail Lounge, Night Club, Tavern. Alcohol Sales: 100%
Walk Score: 65 out of 100, "Somehwat Walkable" Some errands may be accomplished on foot." City Average: 62 out of 100. Too low. Suffers from being on water's edge; fails to take into account many restaurants and attractions nearby, and recent opening of Cermak Fresh Market and Cheesehead store
Transit Score: 54 out of 100: "Good Transit." Many Public Transportation Options. City Average: 49 out of 100. Score should go up with arrival of streetcar
Aldermanic District: 12th, Jose Perez
Police District: 2
Bike Racks: None. Let us hope they are on the way
Urban Milwaukee: Plenty of Horne: Hot Water, Wherehouse Bars Selling
Hours of Operation
Is Open?
Day
Open
Close
Expected Customers
Age Restriction
True
Wed
11:00 a.m.
2:00 a.m.
250
True
Thu
11:00 a.m.
2:00 a.m.
250
True
Fri
11:00 a.m.
2:30 a.m.
250
True
Sat
8:00 a.m.
2:30 a.m.
250
True
Tue
11:00 a.m.
2:00 a.m.
250
True
Sun
8:00 a.m.
2:00 a.m.
250
True
Mon
11:00 a.m.
2:00 a.m.
250
If you think stories like this are important, become a member of Urban Milwaukee and help support real, independent journalism. Plus you get some cool added benefits.
Displaying political contributions between people mentioned in this story. Learn more.
Bar Exam