Bar Exam
The Cheapest Tavern in Town?
Ollie's is classic South Side workers' bar with no craft beers, but 111 years history.
//end headline wrapper ?>
Get a daily rundown of the top stories on Urban Milwaukee
In November, 1977, a real estate advertisement offered a "tavern plus living quarters and cottage plus 3 car concrete garage" for $59,500. The place was loaded, and included: "bar, back bar, grill, ice cube maker, walk-in cooler, 2 lavatories, 16 stools and cash register." The upstairs brought in $220 per month with heat and utilities, while a cottage to the side rented for $165 per month, without utilities. A three-car garage went for $15 a month per stall.
Can you blame the listing agent for getting excited? Listen to the pitch:
This is a money-maker for the right buyer. Great potential; close to industry; pool table and pin ball machines help pay overhead.
Seller will take land contract for 15 years with interest at 8-1/2%. … All offers should be subject to purchaser obtaining liquor license.
"Close to industry." That phrase meant a great deal during the years when Milwaukee was the machine shop of the world, and you couldn't get much closer to industry than the city's South Side. During the century or so prior to this real estate ad, Milwaukee was filled with similar intimate neighborhood watering holes, even when the neighbors themselves were giant industries like the H. Berthelet Sewer Pipe Manufacturing Co., the J. A. & P. E. Dutcher Foundry, the Crucible Steel Casting Co., Milwaukee Brass Manufacturing Co. and the Milwaukee Street Railway Car House & Repair Shops, all located within two blocks distance of this place. These were no-nonsense factories, some of them running three shifts a day, and disgorging hundreds of thirsty third shift workers each morning at 6 a.m., when operators of taverns like this one would stand at the ready behind the bar, awaiting the sweaty customers. There were a few leavening touches here and there, like the Munich Statuary and Altar Co., which employed skilled artisans, but for the most part this was an immigrant zone for generations. People were poor and the work so dirty and plumbing so rudimentary that the city built a Public Natatorium nearby so residents could bathe.
Although it no longer opens at 6 a.m., due to a post-industrial lack of third shift factory workers, Ollie's, 100 W. Maple St., carries many reminders of that industrial era. Other similar taverns, like The Bottle, located a block to the east, have reached out for younger, hipper, crowds with such enticements as craft beer. Ollie's has felt no such compulsion: the beers on tap (or in cans in the cooler) are pretty much what you would have found in 1979, when the real estate advertisement ran. So is pretty much everything else here, including, perhaps, some of the customers.
An Evolving Property
As early as 1894 there was a building on this site, but it was not to remain long into the 20th century. In late 1906, a building was moved from a couple of blocks away at a cost of $400, and deposited on the site. This is likely the cottage to the west of the tavern. The place we know as Ollie's is a 22′ by 35′ corner structure built as a "store and flat" for Herman and Hugo Evers in 1907 at a cost of $2,500. By 1930, the tavern built by Herman and Hugo was being operated as a licensed Soft Drink Parlor, which is what they did with bars during Prohibition. The operator was Steve Jaki, who ran the place with his wife Mary. John Jaki, a machinist, and his wife Marion also occupied the site, with one couple in the tavern flat and the other in the cottage, just  three feet and seven inches to the west. They eventually bought the building and dug in for the long term.
In 1931 Steve Jaki built a concrete-block, one-story garage, and used it for the "private storage of automobiles." But like hundreds of South Side garages from the earliest infancy of the motor vehicle, Jaki's garage was also used to "repair automobiles," a sort of cottage industry right next door to his cottage.
Legal Again
In September, 1934, Jaki was one of the hundreds of Soft Drink Parlor licensees who gave up the Prohibition fiction and applied for a tavern license. The former occupancy of the space, he noted on the form, had been "Tavern." As far as a permit fee, the city decided none was needed. "NO FEE (30 yrs)" the clerk wrote. Apparently the site had held a tavern since before this structure was built.
In October, 1934, Jaki decided to dress the place up a bit, installing "three sets of triple windows in place of plate glass windows and Spanish tile canopy over windows. $275." In 1937 there was apparently a clamor from women to have a bathroom of their own in the place, and Jaki obliged by constructing a new men's toilet room with a concrete floor and plastered walls. The women got the old toilet room with its oval brass knob. Both men and women washed their hands (if they chose to do so) in the sink mounted on the wall of the tavern. Jaki also replaced a wood trap door in the sidewalk area with a flush steel trap door.
In 1946 Mary S. Jaki spent $1,500 to further modify the building, bringing it largely to its current state. She altered the front so that the door would swing out, and closed up the windows on the east side of the building. A new window, since boarded up, was cut in on the north side, and an abundance of glass blocks were put in place to dress up the entryway. These remain a distinctive feature of the building. On the inside, the ceiling was lowered over the bar, while the balance remained at its existing 10 foot level. This change remains in the place.
Post-War Changes
The tavern went through ownership and name changes in the 1950s and later. In 1955 it was run by Emil M. Pecanas, who called it the "Kil-O-Watt Tap." In 1958, with Robert Roberts as the tenant, it was called "Gabby's." In 1960 it was Mazur's Club Tavern. George Mazur also got a permit to store aluminum doors in the old garage. Later that year it became Max's Irish Pub, offering "Fine Food" according to the Pabst sign still projecting from the building. It was also known as "Concertina Harry's" in 1961 when it was run by Harry Kryshewski. It then was vacant in 1965. In 1966 Mazur sold the building to Santo S. Caputa for $17,500. In 1970 the place became the S&B Maple Tap Tavern, as it was to remain for a number of years when it became, briefly, the Fresh Start III in 1979, operated by Salvatore Gumina.
In 1980 it was christened The Pine Mountain Inn Tavern, rather a lofty name for such a down-to-earth (if not down-in-the-dumps) place. In 1981
Gene McKiernan
hoped to connect the bar to the cottage next door to expand the area, but was forbidden to do so by the
Board of Zoning Appeals
, which wasn't buying his pitch. "Wood frame unprotected constructuion is not permitted for any two story factory, office, mercantile or storage building."
By 1985 it was Chump's Pub Tavern, it also was known as the Pitt, after which time it came under its present owning family. On February 23rd, 1992, a fire caused $5,000 damage to the building, and $1,000 to the contents when "heat from unattended gas range in kitchen on 2nd floor ignited radio on same and fire extended to building."
The late Orville "Ollie" Burdue was the tenant beginning in 1993, and he made a business decision to buy the place at its asking price of $40,000 in early 1995. Burdue died in 1999, and his widow Louise has run it since.
After the sale, the assessor came by to take a look at the operation and to make some adjustments to his file. "Cottage in poor cond. — not avg. Apt over tavern in fr. cond. & has 3 bdrms. Purchased by tenant. Buyer heard about bar from his sister who used to operate it. Tenant at time was near the end of her lease & buyer expressed interest in running the bar. Leased tavern for about 7 mos. prior to closing the sale deal. Felt it was cheaper to buy it than to just rent."
The Tavern Today
The tavern is easy to miss, since most of the attention is focused on the busy intersection of S. Kinnickinnic Ave. and W. Mitchell St. In fact, it is located on the very same block as Transfer Pizzeria Cafe, an upscale place that was among the first to recognize the potential of this artery to Bay View, and which opened in 2008. The projecting sign above the corner door of Ollie's reads "Old Style" from the north, and "Pabst" from the south, which is novel. Old Style is long gone from the place, but Pabst is still to be found in cans.
The tavern never got the microbeer memo, so all you will find is the commercial stuff. But, with a mini pitcher of Miller and a shot of brandy running you less than $5, this place is known as one of the cheapest taverns in town. On a recent afternoon the pool table was open for free games, and the sticks are reliably straight and among the newest hardware in the joint. Even though it was just about 3 p.m., the place was busy with folks who presumably got off of work some hours ago, or were getting well primed before heading there. Behind the bar is a jumble of things, including such tavern necessities as Pork Rinds and Tylenol.
One customer needed his automobile repaired. "A wheel bearing. That's what I have to fix." "A wheel bearing? You mean a hub bearing." "All right. Hub bearing. Can you do it?" "Yes!" "Good. I don't know nothing about cars. I take apart turbines."
"How long have I known you?" "Fifty-two years." "Fifty-two years. Some people don't even live that long."
Plans to Sell Bar
Unfortunately, ill health has recently plagued Louise Burdue, and she has told family and friends that she is likely to sell the tavern. Although her daughters help with the place, they may have other career paths in mind. Accordingly, there will be a surprise 63rd Birthday Party for Louise at the bar beginning at 7 p.m. on Friday, March 9th. Check the place out, and make an offer if you want to be the next to own this vintage piece of Milwaukee tavern history.
On Tap - Sponsored by Lakefront Brewery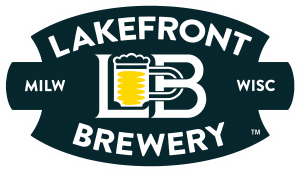 Bud Natural Light
Budweiser
Miller Genuine Draft
Miller Lite
Miller High Life
Photo Gallery
The Verdict
Trade Name: Ollie's
Location: 100 W. Maple St. City of Milwaukee. Original Address: 272-Maple St.
Neighborhood: Clock Tower Acres
Subdivision: Judge [Albert D.] Smith's [1806-1869] Addition, platted c.1855
Phone Number: (414)763-3366
Website: None Found
Twitter: None Found
Description: This tiny tavern is a surviving remnant of Milwaukee's South Side industrial heritage
Capacity: 49
Year Established: Has presumably been a tavern since built in 1907. Prohibition-era "Soft Drink Parlor." As Ollie's since March, 1995
Year Building Constructed: 1907, with alterations 1937, 1946
Building Owner: Orville Burdue, Louise Burdue
Estimated Annual Rent: Estimated at $11.64 per square foot, annual rent for the 821-square foot tavern is $9,553 according to Assessor's calculations. Building is owned by tavern operator
Property Assessment: The 3,675-square-foot lot is assessed at $29,400 [$8.00/s.f.] and the improvement is assessed at $106,400 for a total assessed valuation of $135,800. Property also includes a 737 sq. ft. cottage. Previous assessment: N/A. Building is owned by operator
Property Tax: $6,957.74
Legal Entity: Sole Proprietorship. Louise A. Burdue [D.O.B. 03/08/1955] Agent, 100% Owner
Business: Tavern. Alcohol Sales: 95%; Food Sales: 05%
Walk Score: 74 out of 100, "Very Walkable" Most errands can be accomplished on foot. City Average: 62 out of 100
Transit Score: 56 out of 100 "Good Transit" Many nearby transportation options. City Average: 49 out of 100
Aldermanic District: 12 Jose G. Perez
County Supervisor District: 12 Peggy West
Police District: 2
Bike Racks: None. However, the gas meter on the cottage was convenient