Bar Exam
Snack Boys Boasts 130-Year History
Upscale South Side bar was once working class saloon before Prohibition.
//end headline wrapper ?>
Get a daily rundown of the top stories on Urban Milwaukee
In June, 1919, Milwaukee saloon keeper
Joe Ritonia
 informed the mayor, police chief and Common Council that he planned to "quit" his license to sell ardent spirits in his building at what was then 340-Reed St. (now 814 S. 2nd St.). It was five months after Wisconsin became the 39th state to ratify the 18th Amendment establishing Prohibition, yet before enactment of the Volstead Act that was to enforce it. Prohibition was on the way
There were 35 taverns in the 1-1/2 mile stretch of Reed St. from the Menomonee River to its southern terminus at Mitchell St., yet only two others joined Ritonia and decided to close up shop. Everyone else would apply to become licensed "Soft Drink Parlors," where they could legally sell beer with 1/2 per cent alcohol content, and illegally sell the spiked stuff. History has shown this to be the Soft Drink Parlor business model, Prohibition or no Prohibition.
Ritonia tossed the keys to
Theodore
,
Robert
,
Otto
and
Jacob Fleck
, who operated a "furniture service" business at locations across the street and next door to the north. For the first time since it was constructed in 1886, this exuberant Cream City Building just south of National Avenue was out of the saloon and entertainment business. When new, the building housed the Kretlow and Lindewirth Orchestra upstairs. Otto Kretlow was the leader, and
Henry Lindewirth
the Director and piano tuner for the band.
Albert Steimel
operated a saloon here in 1896, and Mrs.
Katharine "Kate" Clark
did the same at the turn of the century, before it was the Slovenian Ritonia's turn.
Fleck and the furniture he serviced here were surrounded by soft drinks in 1921, with Ferruccio Luchini selling them next door to the north, at what is now Steny's, and Anton F. Kozeleuchar doing the same about six inches to the south at what is now Walker's Pint. In May, 1923, J. Fleck took out a permit to construct a steel garage 9′ by 18′ at the rear of the property at a cost of $175. Apparently the old tavern building did not undergo many significant changes to its innards, since by 1930, with Prohibition still in effect, we find James Verbich behind the bar, peddling soft drinks, with Julia, Louis and Frank Verbich sharing the living quarters, and presumably the workload. The bootleg booze business was probably better than the furniture service business during the depression. The place has been a tavern (with restaurant aspirations) ever since, and a legal one since 1934.
Nearing 50 and Showing its Age
By 1934 the building, nearing 50, was showing its age, as was the old neighborhood, which had been built upon filled swampland a century before. In that Depression year the city undertook a survey of buildings located in "Fire Districts," of which this was decidedly one. The inspector found two families comprising a total of 8 persons residing within the 7 living rooms of the "2 Story Tavern with Residence" building. The structure was supported by wooden foundation posts, and wore clapboard for its siding on its non-brick portions. It was covered with a "rolled roof over wooden shingles," a cheap fix.
Time had taken its toll. "Floors and walls out of plumb noticeably. Ceilings quite badly cracked. Electric lights. 2 bedrooms undersized," the inspector noted. On July 2nd, 1934, with liquor once again legal, Frank Verbich took out a permit as both owner and occupant of the building, allowing it to serve as a tavern. "What was the former use of the premises?" the city application inquired. "Tavern," Frank responded. Three years later he built a walk-in box in the basement equipped with two tap coolers powered by a Kelvinator compressor. The improvement was fully approved by inspector Jos. J. Meyer. By 1945 it was run by Samuel Orlich and Eva Orlich, his wife and future widow. Their son, Sam L. Orlich, would serve this area as a Democratic assemblyman in the 1960s.
Complaining Neighbors
When your building is so close to the neighbor's that you can't stick a paintbrush between them, there are bound to be conflicts that arise due to proximity. Anton Tanzer, the neighbor who ran the tavern next door, complained in 1948 that a disconnected downspout here was doing damage to his place at 818 S. 2nd St. A "new downspout has been provided and connected," the inspector wrote, closing the file for the time being. Tanzer was back in July, 1950 to complain about the "defective gutters and downspouts" here.
The inspector bolted from his seat at City Hall and scurried down to the south side to get a resolution to the issue. "Repairing roof. Will erect gutters after roof is repaired," he wrote. By 1954 widow Eva Orlich ran the joint, selling it that year to an industrious plant worker at Patrick Cudahy named, variously, "Milum," "Milo," "Mile," "Miles," or "Marlowe"(!) Dragisic (take your pick). He called the place "Mike's Tavern." He had the officials come by "To inspect bldg. for underpinning purpose structure in rear portion (Tavern)," which contained a serving room and a kitchen. The results were dismaying.
"Foundation of rear half of building rotted beyond repair. Floors are slanted in all directions. Recommendation is concrete blocks 5′ below grade should be provided. Will have to go to Board of Appeals insufficient side yards + non-conforming type of building. Check est. cost of underpinning against assessed valuation of building."
His assistant pulled out a slide rule and performed the necessary calculations:
"Assessed value of bldg $3,400. Permitted amount of repairs 50% of 3400 = $1,700." If the cost of repairs exceeded half the value of the building, the city could have ordered it condemned.
While Mike was pondering this challenge to his financial underpinning, a new neighbor took the role of busybody-complainant. In 1956, Milum Radicevich took over Tanzer's tavern next door and told the city that Mike's Tavern had "Cracked windows. Owner will do nothing about repairing same." The inspector thought he could resolve this by going down and having a talk with Mike. And then, back to the office to issue a report. "NOTICE SERVED May 29, 1956," the inspector wrote. "Window at front of tavern and one at entrance door is cracked and should be replaced. Also frame work around glass panes will have to be repaired. Window frame and glass at rear kitchen will have to be repaired. Told owner a notice will be sent to verify our verbal discussion."
Changes Made
In 1957 Mike decided to go all in. He installed a concrete floor, he dropped the ceiling height, repaired the windows, remodeled the interior, added a rear portion about 18′ by 21′ for a kitchen and, of course, underpinned the foundation, which is what got this frenzy of activity started in the first place. In 1963, the ill-proportioned thermal window that disfigures the second floor was installed, and Mike dropped the ceiling in the living quarters there. In 1968 he found even more ceilings to lower and walls to panel. Then it was his turn to mess with the facade of the tavern, which he did in that year, relocating the entrance, installing a new window and brick surround. In 1973 he wrapped those non brick facades that were reachable in aluminum siding, which pretty much brings the exterior to what you see today, minus the later garish black-and-cotton candy colors paint job that mars the Cream City building to this day. He called the place Mike's Good Luck Tap. He had a Blatz sign and a Pabst sign hanging on the place. By 1976, the place was in the hands of operators, while Mike still owned the building. He got a variance to put an addition in the rear of the second floor, provided it not be used for residential purposes.
The Gay Days and Beyond
By the mid-seventies, the old neighborhood became the center of gay life in Milwaukee, and this building did its part to contribute to the scene. It was the Black Forest Inn. In 1977 it became the Rainbow Grille, operated by Richard L. Foncannon. The rent checks were sent to Mike at his house in Caledonia. It was also known as Shadow's, and Shadows II. In 1980 it was briefly Moulin Rouge, and was Hot Legs from 1984-1987, followed by Doubleday's Pub and Restaurant, Club Visions and Back Stage, operated in 1992 by High In-Fidelity Development, Inc., a fine tavern operator name.
In 1995, after a hefty remodeling, it settled in for a decade as Fritz's on Second, a non-gay bar. The ceilings were raised once again, the paneling removed, the brick exposed. In 2006, it became the Fifth Ward Pub & Grill with 20 beers on tap and "free wireless internet access for those with wireless-equipped laptops." The old building had entered the internet era.
In 2013 it became the acclaimed All Purpose Bar and Kitchen, as it remained until the end of 2017. The restaurant/bar opened in January as Snack Boys.
The Tavern Today
A circular pink logo painted directly on a Cream City Brick interior wall announces the place as "Snack Boys." A famous 1972 nude Cosmopolitan centerfold of Burt Reynolds looms over the dining area, and a little nooky space between the basement stairs and the bathrooms features junk store furniture and a neon Snack Boys logo, also in pink.
It goes without saying that the business model would be unrecognizable to the Kretlow and Lindewirth Orchestra and later tenants. A shot and a beer and a sausage kind of place now features a Raw Bar (Beausoleil Oyster, $3), Fried Tofu ($5) and Duck Nuggets with Foie ($8).
A closer look at the menu, which changes daily, shows items that would be familiar to the early workers of the South Side, with such specialties as Raw Buttered Radishes ($6), a Pickle Jar ($6) or a Fried Bologna Sandwich ($5). But then the add-ons are strictly 21st Century. You want to add truffles ($6) to the bologna sandwich? It will more than double its cost. The school lunch standby Tater Tots come with Caviar ($10), an adjunct which not even University School students are provided. A Deviled Egg ($3) becomes an $11 budget buster when accompanied by Truffle and Salmon Roe.
There are no tap beers in the place, echoing a trend that has seen the proliferation of cocktail lounges opening in old working class saloons. The Alpine Hippie Juice ($13) is composed of Averell Damson Gin Liqueur, Pierre Ferrand Ambre Cognac, and Zirbenz Stone Pine Liqueur of the Alps, produced since 1797 — conceivably a product that could have been found here in the earliest days, when thirteen bucks was the drinking budget for a month.
House Rules
Guests are greeted at the front door with this list:
1. This is a Snack Bar
2. It's Also a "Bar" Bar
3. No Reservations
4. See Host for a Table
5. No, We Won't Turn Down the Jams
6. The Lights are Fine
7. Seriously, Don't be So Serious
8. Have a Food F*cking Time
9. No Jerks
On Tap – Sponsored by Lakefront Brewery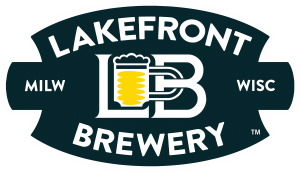 The tavern does not feature tap beers, following a disturbing recent trend. Beers are available in cans and 40 ounce bottles only, including:
Anderson Blood Orange
Avery White Rascal
Bell's Two Hearted Ale
Boulder Shake Chocolate
Budweiser
Dogfish Head Sasquench
Founder's All Day IPA
Guinness
Miller High Life
Modelo
New Glarus Moon Man
New Glarus Spotted Cow
Pabst Blue Ribbon 40 oz
Photos
The Verdict
Trade Name: Snack Boys
Location: 814 S. 2nd St. City of Milwaukee
Subdivision: None
Phone Number: 414-509-5975
Website: http://snackboysmke.com/
Facebook: https://www.facebook.com/snackboysmke/
Twitter: https://twitter.com/snackboysmke
Description: You can snack in this old place and still imagine it's a South Side bar
Capacity: 99
Year Established: New stand as of January, 2018 in 1886 building that has been a tavern since Repeal, and slightly before.
Year Building Constructed: 1886. Says so right out front in masonry letters. Remodeled 1946, 1953, 1955, 1964, 1969, 1995
Building Owner: Longwood Acquisitions LLC c/o BCW Partners; SBRC Services LLC Registered Agent; Matthew Burkert listed as building owner on license application
Estimated Annual Rent: Estimated at $19.00 per square foot, annual rent for the 2,415 square foot tavern and restaurant is $45,885 according to Assessor's calculations. Application lists rent of $4,000 per month. Building is leased by tavern operator
Property Assessment: The 3,570-square-foot lot is assessed at $28,600 [$8.00/s.f.] and the improvement is assessed at $385,400 for a total assessed valuation of $414,000. Previous assessment: N/A
Property Tax: Estimated at $11,302.20.
Legal Entity: Rebel, LLC, John Christopher Revord [D.O.B. 08/28/1992] Agent, 100% Owner.
Business: Tavern. Alcohol Sales: 50%; Food Sales: 50%
Walk Score: 87 out of 100, "Very Walkable" Most errands can be accomplished on foot. City Average: 62 out of 100
Transit Score: 57 out of 100 "Good Transit" Many nearby transportation options. City Average: 49 out of 100
Aldermanic District: 12 Jose G. Perez
County Supervisor District: 12 Peggy West
Police District: 2
Bike Racks: Yes. A pink one is out front
1910 Map, Vol. 4 Sheet #422
Hours
Monday – Closed
Tuesday – Closed
Wednesday – 4:21 p.m. to Close
Thursday – 4:21 p.m. to Close
Friday – 4:21 p.m. to Close
Saturday – 4:21 p.m. to Close
Sunday – 4:21 p.m. to Close
If you think stories like this are important, become a member of Urban Milwaukee and help support real, independent journalism. Plus you get some cool added benefits.