Bar Exam
Nomad's History Goes Back to 1880s
"Soft-drink parlor" of 1920s now has soccer-themed, international ambience.
//end headline wrapper ?>
Get a daily rundown of the top stories on Urban Milwaukee
When Michael J. "Mike" Eitel opened the Nomad World Pub in 1995, he did so after a number of years being a nomad himself. The then-27-year old Cedarburg native and UW-Madison graduate had spent time abroad going on spirited adventures before embarking upon the adventure of selling spirits in this old trapezium-shaped tavern at the southeast corner of E. Brady St. and N. Warren Ave.
Milwaukee had long had its share of saloons evocative of foreign places ranging from Polynesia to Polonia and beyond, but the Nomad was different in that it called to mind not a place, but rather the spirit and adventure of travel itself. This was emphasized by the World Music that often wafted from the speakers, and from the odds and ends that Eitel had collected on his travels to distant lands.
A prominent element of the decor, hanging where the east wall meets the large front window at an acute angle, is a large Defense Department map of the world, Mercator Projection, centered on the vast Pacific Ocean. The original was perforated by pins marking places where visitors had been. Next to the map is a picture warning "NO GUNS," with a doctored photo of a pistol-packing Scott Walker. Below is a bookshelf, with such nomadic titles as "Panorama de la France Moderne," deTocqueville's "Democracy in America," and a picture book about the heroes of the Tour de France that predates Lance Armstrong.
The Nomad has been called a Sports Bar, but, true to its internationalist mission, the sport celebrated here is not football, but futbol. This place is soccer mad, and might open to a packed house at 6 a.m. to display a European match being broadcast there live in prime-time. Weekend early opening for games began August 11th.
Building History Somewhat a Mystery
No building permit has been found for the structure at what was originally 365-Brady St. It may date to as early as 1883, before construction permits were required in the City of Milwaukee. We see that P. H. Reilly had a 22-foot-by-64-foot building located on the site in 1892, and that he spent $300 doing something to the "shop" there. (A "shop" was the term used for virtually any retail space, but this was almost certainly built as a saloon.) The sum expended was less than the amount needed to build a structure at that time, but about the cost of moving one a mile or so. (See Bar Exam: Foundation Goes Back to 1893; Urban Milwaukee, August 4th, 2017).
In 1895 John Donahue, likely a contractor, took out a permit to raise the building by two feet, "and to put new sills under same." This occasioned the construction of three stoops which, by permit, intrude to this day on the public right-of-way. A $100 "lumber shed" was also stuck somewhere on the cramped lot, or more likely, on the one to the east.
Brady Street, with its immigrant working-class population, was a rather insular neighborhood during the early years of the century, and this building managed to stay out of the news, and the permit records, for decades. By 1910, two garages for automobiles had been built on the block. as well as a dye works to the east.
In 1930, Frank Latona sold soft drinks here. It was Prohibition, and soft drinks were not all that was being sold here, or at the saloon across the street, or at any of the 1,000 or so licensed "Soft Drink Parlors" in the city. They could legally pedal beer with as much as 0.05% alcohol, but commonly illegally sold brew of higher alcoholic content. In 1932, the property was assessed at $3,000 for the land, and an equal amount for the tavern, for a total of $6,000.
In 1934, with Prohibition ended, Latona was listed as the owner of the building, and Joseph Peplinski, who lived in the apartment above, was listed as the operator of the tavern. The former use of the space? "Tavern," of course. By 1940 Harry Zielinski and his wife Harriet lived upstairs, operating the space below as the Warren Cafe.
The cafe was passe' by 1945, and the place returned to its tavern roots when
Edward J. Carroll
operated there. By then the land was valued at only $2,200, while the building's value had increased to $3,400, for a total of $5,600, which was $400 less than its depression-era valuation. Carroll lived upstairs with his wife, but apparently not for long, since by 1950 the saloon was operated by his widow, Mrs.
Neta Carroll
.
Widow Carroll bailed sometime before 1955, when Sylvester T. Nolde moved upstairs for a 50-year run at the forefront of Brady Street's decline and ultimate revival. Nolde's Tavern was decorated in the contemporary style, with script neon letters announcing the business name and that Schlitz, the Beer that Made Milwaukee Famous, was available within. Schlitz logos were painted tastefully on the windows, and just in case you didn't get the message, a giant Schlitz sign was painted on the windowless first floor exterior of the west wall, where it was highly visible from Brady Street. The building then had a commonsense, working class bar look to it, recognizable to any passerby as exactly what it was. The Schlitz signs were frequently updated with the latest models by the Everbrite Co.
By 1971, with Brady Street now the center of the Hippie movement in Milwaukee, old-line bars like Nolde's Tavern retrenched, and closed themselves off from the street, often after having found their plate glass windows smashed by rowdies on the street.
Nolde took out a permit and hired Abby Visintainer of 1626 N. Marshall St. to "Reduce windows. (maintain visibility) 1.) Enclose front windows with steel studs and 5/8 fire stop both sides of wall. … 2.) [Cover with] Rustic Cedar $650."
This new window treatment gave the building a forbidding look, and rendered it just an oddly shaped building on a busy street. While the tavern goers may have felt secure in their walled-off saloon, the lack of "eyes on the street" allowed outside misbehavior to go unchecked. The preponderance of boarded-up, although occupied, buildings lent a gritty, desolate air to the street fabric.
In 1978, the place was licensed as a tavern and a restaurant, and in 1980 was restyled as the Brady Street Bunch tavern, with Sylvester living upstairs with his wife, Genevieve, as they had for decades. This name was chosen six years after The Brady Bunch television show had been cancelled, in 1974.
The old building was getting a bit run down, and on November 14th, 1985, Juliana Baumgardner, District Building Construction Inspector of the City of Milwaukee, sat down at her desk in the Municipal Building and composed an urgent letter to Nolde.
The inspector had been alarmed to note the "frame and doors of the trap door, area grate or coal hole covered opening in the sidewalk is deteriorated and in need of repair. … eliminate the hazard to the public within the next 30 days," she ordered.
Nolde found somebody to do the work for $100. He took out a permit for the work on December 16th. That cost another $30, back when a beer might cost your a quarter. Was there anything beneath the Christmas tree in the Nolde apartment that year other than a trail of dried tears?
On August 29th, 1989 Thomas Van Dusen of 1719 N. Astor St. took out an application to open Breeze's on Brady, with a capacity of 25. The next year, he took out a permit to reverse the swing of the side exit door of the building that Sylvester Nolde still owned, and where he had lived upstairs for 34 years. The alteration was a prudent move, since the outward swinging door increased the capacity to 60.
The increased capacity notwithstanding, the business closed, and by 1995 it was a vacant property owned by Julilly Kohler through her JWK Real Estate company. She paid Nolde $75,000 for the building, and set about finding a tenant. Her massage therapist had a suggestion — her son, a world traveler, wanted a diversion before returning to his PhD studies at Madison. Kohler had a hunch that the energetic young man would be a good fit for Brady Street, and she leased the building to him.
Changes
Eitel, following the tradition of previous operators, moved into the upstairs apartment. Unlike his predecessors, he undertook a significant remodeling project that would transform the tavern's floor plan, and ultimately eliminate the apartment above, which was to be incorporated into the licensed premises, thereby increasing the capacity to 99, where it remains. By 1995, the building had been entered into the State and National Registers of Historic Places, and Brady Street was granted a Tax Incremental District to finance needed infrastructure enhancements, along with Business Improvement District to bolster the commercial vitality of the neighborhood.
Eitel and his landlord set about on an ambitious program to remodel the tavern for its new identity as the Nomad World Pub. The bar, which had always been on the west wall of the room, was moved to the east wall. A new bar top, of red granite, had thriftily been salvaged from the exterior of another Brady Street building that Kohler was remodeling for what was to become Cempazuchi restaurant. A new interior, open staircase was added, opening to a new space above that had once been part of the apartment. The original staircase survived to lead to what became an office.
Bigger changes were made to the exterior, opening the inside to the outside, restoring the facade with the aim of adding eyes on the street.
"All existing glazing and wood paneling will be removed. All original openings will be reclaimed and reglazed with clear glass. The original wood frames are intact and the new glazing will be secured with new, painted wood stops," according to the plans of Kurt Young Binter of ACME Architecure and Design.
On January 9th, 1996, the work done, the assessor paid a visit, and was impressed with the changes. "Coffee shop/tavern rehab now complete + open to public. New flg, Drop clg. removed. Existing tin ceiling ptd. Walls patched. Restroom has common sink in bar. … Bldg. has good appearance." Kohler sold the building to Eitel later that year for $183,000.
On Tap - Sponsored by Lakefront Brewery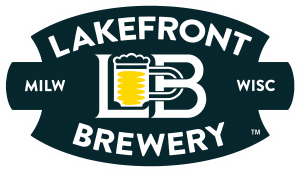 Bell's Java Stout
Bell's Two Hearted Ale
Carlsberg
Deschutes Mirror Pond Pale Ale
Founders Porter
Fuller's London Pride
Fullers London Porter
Good City Motto
Goose Island Matilda
Guinness
Hacker Pschorr Weisse
Krombacher Weizen
Lakefront IPA
Lakefront Riverwest Stein
New Glarus Spotted Cow
O'so Hop Whoopin! IPA
Potosi Shot Tower Stout
Seattle Cider 3 Pepper
Smithwick's Premium Irish Ale
Stella Artois
Stella Artois Cidre
Surly Overrated West Coast Style IPA
Three Floyds Yum Yum
Unibroue A Tout le Monde Megadeth
Ballast Point Grapefruit Sculpin
Photo Gallery
The Verdict
Name: Nomad World Pub
Location: 1401 E. Brady St., Milwaukee, WI
Neighborhood: Lower East Side
Subdivision: None Found
Phone Number: 414-221-8111
Website: https://nomadworldpub.com/milwaukee/
Facebook: https://www.facebook.com/NomadWorldPub/
Twitter: @nomadmilwaukee
Description: Old Milwaukee saloon on busy Brady Street was one of the first old-line taverns to be reinvented. At over two decades in operation, this innovative tavern has become venerable in its own right, located in a historic building in a historic district
Capacity: 99
Year Established: Has been a tavern since the 19th century, and served as a licensed Soft Drink Parlor during Prohibition. As Nomad World Pub since 1995
Year Building Constructed: Unknown, but Wisconsin Architecture and History Inventory says 1883, with new foundation dating to 1895. Appears on 1894 map. Contributing building to East Brady Street Historic District, National Register of Historic Places. Significant alterations in 1995-96, including moving of a bar, and stairs and reconstruction of boarded up facade to original. Recent acquisition of neighboring properties to the south has created outdoor room, with pop up store and other changes likely to come
Building Owner: Faux Flat LLC, Michael J. Eitel, Agent
Estimated Annual Rent: 2,028 square foot tavern @20.40/square foot = $41,371.20 estimated annual rent according to Assessor's calculations. Operator owns building.
Property Assessment: The 1,187 square foot lot is assessed at $35,600 ($30.00 per square foot) and the improvement is assessed at $264,400 for a total assessed valuation of $300,000
Property taxes: $11,007.93, Paid in Full
Legal Entity Name: Nomadic Ventures, Inc., Michael J. Eitel, Agent
Business Owner: Michael J. Eitel, DOB 03/15/1968, 100%
Business: Tavern 85% Alcohol, 15% Other
Walk Score: 94 out of 100. "Walker's Paradise" Daily errands do not require a car. City Average: 62 out of 100.
Transit Score: 56 out of 100. "Good Transit." Many nearby public transportation options. City Average: 49 out of 100
Aldermanic District:  District 3 Nik Kovac
County Supervisor District: 3 Sheldon Wasserman
Police District: District 1
Bike Racks: Yes, right out on N. Warren Ave. itself
National Register of Historic Places East Brady Street
Displaying political contributions between people mentioned in this story. Learn more.
Bar Exam