Bar Exam
Camino Has Romance and History
1890 Walker's Point building once housed leather, upholstery and wood working shops.
//end headline wrapper ?>
Get a daily rundown of the top stories on Urban Milwaukee
This old building with an original second floor of Cream City brick and a bastardized first floor facade of not one but two kinds of stonework has only been a tavern for about two decades. The building is at 434 S. 2nd. St. and the place is currently called Camino, which opened in 2015, yet it fits right in with its older neighbors in this Walker's Point neighborhood. These include Zad's, an old rooming house saloon located immediately to the south, which for a period of time was attached to this building. (See Bar Exam: Zad's is a Relic of Old Milwaukee April 1st, 2015.)
Camino styles itself as a New American restaurant, with a heavy emphasis on craft beers. But its long bar and abundant tap lines — just the look of the place — tip the balance in favor of the place being a tavern. You can have an enjoyable time without eating a thing.
South 2nd St., for decades flyover territory, is now a destination, and Camino seems to have settled into a successful groove. Shall we say that, historically, South Side saloons were not known for their culinary inventiveness, wide range of beverage choices, fine art on the walls or cheerful, romantic garden spaces.
Camino has all of these attributes, which would have been hard to fathom just a couple decades ago in this industrial area.
The neighborhood already showed evidence of hard times by 1894, when rooming houses in the neighborhood tried to pass themselves off as fancy with names like Hotel Florence and the Milwaukee Hotel. Across the street from what was then 226 Reed St. was a second-hand furniture store. A private junk yard was two doors to the north, and a public one in the form of a city storage yard, was immediately behind.
The neighborhood was packed with small time industrial uses. Tin shops abounded, whereas nowadays the nearest one is probably in a bazaar in Kabul. There was a YMCA, a photo shop, carpenters, a paint store, a laundry, plenty of warehouses and sheds galore stuffed with God-knows-what. Probably the most impressive facility in this little enclave, at least by its name, was the Gem Hammock & Fly-Net Company.
For many years the building that now houses Camino served as a leather shop, and then as an upholsterer's. In 1963 it was a small machine shop, then a cleaning plant. In 1983 it was the home to Regal Specialty Printing Corp. and then Delwyn Liesner's woodworker's shop in 1985 before it opened as the Filter Inn, followed by the Social in 2001, and, since 2015 Camino.
The building is notable for a circular wooden sign above the front door. Two plate glass windows offer fine views in either direction, and a small black awning surmounts the whole works. The floor is old, and maple, while the walls are Cream City brick. It's a solid structure. The kitchen is in the back, in a cinderblock garage that has long since seen its last automobile.
When Bill Brunke submitted his plan to turn this space into a bar/restaurant on May 1, 1998, the City of Milwaukee Health Department gave its assent, with the comment that "Garage shall be rodent resistant." The exhaust hood in the side yard was also non-compliant.
In 1998 the side yard was a place where you'd store ladders, and pitch empty beer cans, but a look at the yard today shows how much can change in a couple of decades.
Today Camino has erected a handsome wooden fence which has been attractively (and successfully) planted with hop vines. A number of tables line the narrow space which runs along the north of the building. Head all the way to the rear, and there is a surprise little outdoor room behind the garage, quite pleasant and intimate.
An industrial wasteland has been transformed into a place of romance. The same could be said of much of Walker's Point.
On Tap - Sponsored by Lakefront Brewery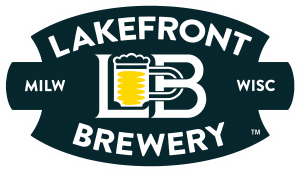 Anderson Valley Gin and Tonic Gose
Ballast Point Red Velvet Cake Nitro
Central Waters Bourbon Barrel Barleywine
Central Waters HHG APA
Company Brewing WMSE Smash Ale
Deschutes Obsidian Stout Nitro
Evil Twin Even More Jesus
Good City Reward
Great Lakes Edmund Fitzgerald Porter
Great Lakes Eliot Ness
Lakefront Brandy Barrel-Aged Cherry Lager
Maui Brewing Co. Pineapple Mana Wheat
Metropolitan Magnetron Schwarzbier
Seattle Cider Semi-Sweet
Short's Soft Parade
Surly Overrated West Coast Style IPA
Three Floyds Robert The Bruce
Une Annee Peche
Upland Marion The Agrarian
Good City Counterpoint
Photo Gallery
The Verdict
Name: Camino
Location: 434 S. 2

nd

 St., Milwaukee, WI 53204
Neighborhood: Walker's Point
Subdivision: None Found
Phone Number: 414-800-5641
Website: Caminomke.com 
Facebook: @caminomke
Twitter: @caminomke
Description: Old building of many former uses has served as restaurant/bar off-and-on since 1998. As Camino since 2015 it has gained a good core following for its food and abundant selection of craft beers. It is Rotation Nation on the tap line, though, so drink up if you like a particular beer, since it may not be back for a long time. Popular with those who travel by bicycle, place has a modern outlook, inclusive policies and a delightful, surprising little side garden.
Capacity: 80
Year Established: As Camino October, 2015
Year Building Constructed: 1890
Estimated Annual Rent: 1,520 sq. ft. bar area at $21.40 sq. ft. = $32,528 per year, according to the City Assessor's calculations.
Property Assessment: Assessed at $24,000 for the 3,000 sq. ft. lot ($8/sq. ft.) and $281,000 for the 2,840 sq. ft. building for a total assessed valuation of $305,000.
Property taxes: $9,507 in Net Taxes, Paid in Full
Property Owner: Caminobar LLC, agent Casey Allen Rataczak
Business Owner: Casey A. Rataczak, DOB 8/14/78, owns 100%
Business: 60% food, 40% alcohol
Walk Score: 87 out of 100, Very Walkable. City Average: 62
Transit Score: 56 out of 100, Good Transit. City Average: 49
Aldermanic District: 12th, Jose G. Perez
Police District: 2nd
Bike Racks: Right outside the door. However, it is located on grass, which is odd. 
The Verdict was researched by Amanda Maniscalco