Bar Exam
The Charm of Caroline's Jazz Club
There's been a tavern here since 1880s, and jazz for decades.
//end headline wrapper ?>
Get a daily rundown of the top stories on Urban Milwaukee
Maps as early as 1894 show this two-story building where a saloon has long operated standing in the densely packed Walker's Point neighborhood at the southwest corner of what was then Reed and Florida streets. Its neighbors included a YMCA, the Hotel Florence, the Gem Hammock & Fly-Net Company, a second-hand furniture store, along with more warehouses, carriage builders, tin shops and wire works than you could imagine. The nascent Pawling & Harnischfeger foundry was a couple of blocks away, as was the bicycle manufacturing facility of C. J. Smith and Sons, capitalizing on the invention of the safety bike, and pioneering the use of the now-standard hollow front fork, which it adapted from its earlier expertise in fabricating baby carriages. Smith and Sons was a three-story manufacturing plant on the northwest corner of S. 1st and W. Bruce streets (now a vacant lot) with the tubes and forks on the first floor, wheels on the second and grinding and brazing on the third.
Milwaukee, the Industrial Colossus, put on its training wheels in this area.
By 1910 the neighborhood continued to evolve with a patchwork of uses that would make a modern day zoning expert or public safety official cringe. Piles of cordwood were stacked in the open next to a wholesale liquor warehouse. A junk yard was adjacent to an armory and hall, which itself was located on an alley. A chemical laboratory was located in the midst of single family homes. There were horse stables abundant in the area, and a soap factory right down the block.
This was a neighborhood of thirsty workers who were more likely to head to this saloon after making soap, rather than using it.
Dates to 1880s
This old two-story frame structure, with a saloon below and rooms above, was built in 1880, had an addition constructed in 1891 and was altered in 1928.
In 1931, during Prohibition, Anton Krefel sold "Soft Drinks" here, and was licensed to do so by the municipal authorities as early as 1921, when there were 20 such places within five blocks. His was one of hundreds of such establishments in the city, most of which had been saloons prior to the Great Experiment, as was this establishment.
In 1933, with Prohibition at its end, a substantial investment of $7,500 renovated this building inside and out to serve as a now-legal tavern with the name of "Try it on the Corner," still run by Krefel.
The building was clad in brick and stone, with leaded glass in some of the arched windows. Some panels had whimsical motifs, like the hunched-over brewery worker rolling a barrel on a floor. Is the barrel headed to — or from — storage. Let's hope from, for another panel shows an overflowing glass of beer.
The interior is plaster, with coved ceilings and intricate work in the arches of the windows. The woodwork is varnished and contrasts with the green walls. The leaded glass motif extends to the lampshades.
You wouldn't expect this sort of finish for a Depression-era remodeling of a rooming house saloon, and indeed the architect, Paul Bennett, designed homes at that time in the Village of Whitefish Bay, which shares nothing in common with Walker's Point other than a stiff breeze off the lake in springtime.
Bennett was a specialist in revivals, whether Colonial, Tudor or Elizabethan, into which camp we shall assign this building. It looks very Schlitzian, and the beer was indeed served at this establishment.
In 1958 a Blatz neon sign reading "Old Tony's Bar" was erected on the building above the corner door. The name may have been Anton Krefel's way of distinguishing his tavern from "Tony's," which was located across the street. Another sign reading "Family Entrance" was hung 10 feet above a side entrance.
This may have been a relic of an era when women who would not be caught dead walking into a saloon's front entrance, would happily do so via a side door, which invariably led to the kitchen.
In 1962 another sign was erected on the building offering "noon luncheons." These were presumably served to the plant managers and business owners in the area, since few foundries afforded their workers the luxury to walk away from their bubbling vats of molten metal to enjoy a proper sit-down luncheon.
By 1972 Old Tony's was run by Tony Jr. The business was briefly run by Thomas and Bette Todorovich, who named it Tom + Betty's Tavern. The landlord in 1973 was Joseph Magestro, who had Robert G. Borgen running the tavern.
The city sent Magestro a letter telling him to discontinue using the upper floor as a rooming house or get a permit to do so.
In 1974 the City Assessor came by to have an inside and outside inspection of the building. By that time the industrial activities of the neighborhood were declining, with only a few holdouts like the giant Allen Bradley, and some quaint support businesses like a saw sharpening shop on S. 2nd St.. Where once were open glass storefronts, plywood and cinderblock facades now reigned.
"The int. and ext. in very good condition. TAV is modern, clean and attractive," the assessor wrote.
"This building stands out and does not seem to have suffered the lack of maintenance in this area." In 1997 the dining room was turned into a game room and joined the bar area thanks to a 12 foot I-beam and $16,000.
The rooming house operation, properly permitted, continued, but in 1985 the city had more news. Rooming houses were not allowed in an Industrial Use district. This was an existential problem of sorts, since the Industrial Use of the district had long departed for other regions, as did St. John's Episcopal Church. An exemption cleared the matter. The rooms have since been converted into two apartments, one nearly 2,000 square feet.
One reason the building and bar stayed in good shape could be due to its long periods of owner occupancy. The Krefel family held on to the building until selling it in a land contract to the Todorovich family in 1972 for $50,000.
But, that did not work out, and the property reverted to Krefel, who by that time was dead. His estate sold it to Magestro for $28,000 in March 15th 1973.
In 1996 it was bought by Sal Monreal for $175,000. It briefly operated as Monreal's Cafe Florida. The building sold for $635,000 in September 2016 to 401 South Second LLC, registered to Atty. Christopher Meisel.
The Tavern Today
Since March 3, 2000, this has been Caroline's Jazz Club, run by its namesake, Carol R. Rubitsky. The tavern's decorations are sparse and do not interfere with the details of the building. Among the few decorative elements are bright and shiny instruments on display on the walls, including Jeff Pietrangelo's First Trumpet, if the legend on a brass sign is to be believed. A horn hangs above the men's room sign. The ambience during non-band hours is quiet and comfortable. This is not the sort of place where one would go to look for something as tacky as a beer sign, or as common as a speck of dust. Neither are permitted in this establishment, which is also one of the few bars (not to mention jazz clubs) where houseplants grow abundantly under good care.
It's also the kind of a place that doesn't have a bouncer — it has  "Jeff The Doorman," as his business cards read. How many doormen have business cards?
You enter the bar through the cut-out entry in the corner. You are immediately confronted with the bar, which is a freestanding unit measuring 9 feet by 17 feet. Off to the side is the old family entrance, a door of massive oak and inset glass panels flanked by arched, coved windows.
A cozy cocktail sitting area has black walls above red wainscoting, with red trim molding above. It makes a lovely setting for a gilt Chinese screen. The stage, such as it is, is set off on the south side of the room, and has a domestic touch, like something you would want to set up in your living room for a jazz combo.
This is not generally an afternoon bar, or a lounge, for that matter. The tavern is closed on Mondays and Tuesdays, although it does offer Sunday afternoon Chess. Wednesday is an open blues jam, while Thursdays offers open jazz. Friday and Saturday nights are reserved for bands, and the cover charge is around $5, which is utterly reasonable. Beers run around the same, and the establishment does a fair share of cocktails, which is usually a jazzy way to go.
The bar is popular with couples out for a quiet (except for the music) night on the town. The crowds and staff seem as proper and sedate as the building itself. There may soon come a time when there will be no remaining signs of the industrial past of this neighborhood, save for the ghost sign for the Aluminum and Bronze Foundry down the street. But Caroline's is a reminder that at the depth of the Depression, the working man of Milwaukee was treated to a first-class lounge right downstairs from his furnished light housekeeping sleeping room. Who knows? That rooming house resident could have been your great-grandfather, and that could have been your great-grandmother whom he met for the first time when she walked in the Family Entrance of the Soft Drink Parlor at the corner of Reed and Florida.
On Tap - Sponsored by Lakefront Brewery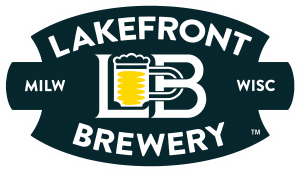 Bass Ale
MKE Brewing Co. Louie's Demise
MKE Brewing Co. Outboard Ale
New Glarus Moon Man
Guinness Stout
Newcastle Brown Ale
Photo Gallery
Verdict
Name: Caroline's Jazz Club
Location: 401 S. 2nd St. Milwaukee, WI 53204
Neighborhood: Walker's Point
Subdivision: None Found
Phone Number: 414-221-9444
Website: None Found
Facebook: @CarolinesJazzClub
Twitter: @CarolinesJazz
Description: "A Jazz & Blues Club – Dance & Night Club."
Capacity: 136
Year Established: A tavern since the repeal of Prohibition and a licensed "Soft Drink Parlor" before. A Jazz venue for over 40 years, under current ownership since 2000.
Year Building Constructed: Original structure 1880; addition, 1891; alterations 1928; remodeling 1933
Estimated Annual Rent: 1,418 sq. ft. bar area at $24.00/sq. ft. = $34,032 per year, according to the City Assessor's calculations. Operator rents.
Property is assessed at $88,000 for the 11,000 sq. ft. lot ($8.00/sq. ft.) and $614,000 for the 5,286 sq. ft. building for a total assessed valuatoion of $702,000.
Property taxes: $22,217.28 Paid in Full
Property Owner: 401 South Second LLC., Atty. Christopher Meisel, Registered Agent. Building purchased 06/09/2016 for $635,000
Business Owner: Straight Ahead, Inc., Carol R. Rubitsky, agent, DOB 06/15/1950, 100% owner
Business: Alcohol, 70%; Entertainment, 30 %
Walk Score: 87 out of 100, Walker's Paradise. City Average: 61
Transit Score: 55 out of 100, Some Transit. City Average: 49
Bike Rack: None
Aldermanic District: 12th; José G. Pérez
County Supervisor District: 12th; Peggy A. West
Police District: 2nd District
The Verdict was researched by Brandon Anderegg