Bar Exam
Urban Bay View Is Unique
Very urban, newly remodeled, with great views and interesting history.
//end headline wrapper ?>
Get a daily rundown of the top stories on Urban Milwaukee
In 2013 Gerry's Diamond Tap, a classic South Side bar, closed at this location after 25 years in business. The old building at 2301 S. Logan Ave. (originally 99 Logan Ave.) replaced an earlier structure on the site in 1897, and since that time was for the most part a neighborhood spot, operated by folks like Kazimir Goral for the benefit of the locals.
Bay View in the late 19th and early 20th century was not much of a draw for folks from other parts of town. Outside of Kinnickinnic Avenue, an old Indian trail, it did not lie on the path to any other destination, so places like this one were outposts among the many small houses, the cement block manufacturing concerns, the sausage makers and the numerous foundries and heavy industries that employed the mostly immigrant locals.
And so it stayed until recent years, when an explosion of restaurants in Walker's Point helped fill a gap between Downtown and Bay View. Gradually, the old Bay View taverns started reinventing themselves, and thus we come to this building, located at the southwest corner of E. Lincoln and S. Logan avenues. Urban Bay View opened this month.
There are two ways of taking over an old bar. One is to operate it as is, spending much of your time and money chasing after the repairs that are required practically every time you turn the key.
The other is to follow the approach used here by Paul Jonas, who also owns the Tonic Tavern in Bay View. He gutted this joint upstairs and down, and then put the place back together again with a spare aesthetic and a few whimsical touches, like the use of old tin ceilings and walls. The old bar has maple flooring and a homey atmosphere, if your home happens to be painted grey. Cement and ironwork are used for a few tables and accents, as are old pieces of wood which have been turned into beer rests and foot rests. Get down on the floor and note some very creative recycling — the legs of the tables are constructed from the miles of pipe Jonas ripped out when he upgraded the HVAC system. If there is a homey side to industrial chic, you will find it here.
The building's upgrades include an accessible ramp that winds around a courtyard to the west of the bar. This zone awaits landscaping, and it looks like the sliding glass door on the east of the building deserves a deck itself. These things can wait.
What is important is that the place is fully stocked, with numerous tap beers housed downstairs in two coolers. The bar also features cocktails on tap, which is a relatively new phenomenon. But for those of us who must wait while watching a bartender craft an Old Fashioned (or, worse, a Bloody Mary) when all we want to do is to order a stinking beer, well this phenomenon is most welcome.
The beverages so offered include a Black Manhattan, Averna Amaro, Gin No. 2301, Liquor 43, Luzardo Marachini and other potables I have never heard of.
There is a little window behind the bar where the bartender can keep an eye on the place, and a cooler that sells bottled beer. The light fixtures are contemporary takes on classic designs. All in all, things are spare here, with little to litter the walls.
There is a memorial tribute to the owner's father, who was a legendary golfer on the Whitnall Park links. Urban Jonas gets his due, and we get a hint as to how this bar, Urban Bay View, got its name.
Great Views
Thanks to a number of quirks of geography and history, this bar has virtually unparalleled views. The views are not of much in particular, but they are big ones. If it's a sunny day, you'll know it sure enough. To the north, a circular parking ramp encloses the Bay View Dog Park, where people drive their dogs in vehicles to be walked here. This used to be a baseball diamond before the intrusion of the Lake Parkway and its ramp, and this is why "Diamond" appeared in the bar's name for many years and owners. To the east is a large vacant lot that has been the site of much speculation about its future. But for now it is a vast plain, used for soccer. A glimpse under the parkway ramp reveals a large black structure that turns out to be the huge mound of salt that will be spread over our streets this winter, thus accelerating the ruin of streets, bridges and brick work throughout the region. Beats shoveling!
Also to the east, straight down Lincoln Ave., is a piece of kinetic sculpture belonging to the City of Milwaukee. It is the Wind Turbine operated by the Port of Milwaukee, and it makes for an entertainment, on a slow afternoon, to watch its blades spin round and round.
I'll have another, please. I see the propellers spinning, but I'm not leaving here until that dang thing finally takes off.
On Tap - Sponsored by Lakefront Brewery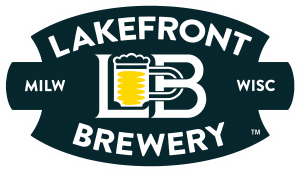 Capital Brewery Supper Club
Carlsberg
Central Waters Mudpuppy Porter
Great Lakes Oktoberfest
North Coast Scrimshaw
Stone BB Arrogant Bastard
3 Floyds Yum-Yum
Ballast Point Sculpin
Metropolitan Magnetron
Sprecher Black Bavarian
Finch's
Guinness
Karben 4 Fantasy Factory
Lakefront Riverwest Stein Beer
McKenzie's Cider
Photo Gallery
The Verdict
Name: Urban Bay View
Location: 2301 S. Logan Avenue, Milwaukee
Neighborhood: Bay View
Subdivision: Milwaukee Iron Company's Addition
Phone Number: 414-509-8732
Website: http://urbanbayview.com/
Facebook: https://www.facebook.com/urbanbayview/
Twitter: https://twitter.com/urbanbayview
Description: Single family, 2-story that was remodeled inside and out in early 2016. Brand new plumbing throughout.
Restrooms: Men's and women's are both brand new and well fitted.
Year Established: Opened in 2016 by Paul Jonas, owner Tonic Tavern on Kinnickinnic. [See Bar Exam: "Tonic Tavern was Old Livery Stable."]
Year Building Constructed: 1897, while people were going nuts, claiming to have seen mysterious airships flying around Milwaukee.
Architect: None found.
Estimated Annual Rent: 1,463 sq. ft. first level at $10.04/sq. ft. = $14,688.52 total rent according to City Assessor's calculations. Application says $3,800 per month.
Property is assessed at $6,200 for the 3,100 sq. ft. lot ($2.00/sq. ft.) and $199,800 for the 2,441 sq. ft. building for a total assessed valuation of $206,000. The owner purchased the lot and building for $175,000 in April 2015.
Property taxes were $6,032.37 in 2015.
Property Owner: 2301 S LOGAN AVE LLC, Paul Jonas Agent
Business Owner: U. C. Jonas, Inc. Paul U. Jonas, Agent. D.O.B. 01/28/1967 100% owner.
Business: Bar, Public Entertainment Premises, Restaurant
Walk Score:  21, Car-Dependant. City Average: 61 That seems low. Just because this place is at the end of the earth does not mean you have to drive to get there.
Transit Score: 46, Some Transit. City Average: 49
Bike Rack: None, but there is a fence at the dog park across the street.
Aldermanic District: 14th; Ald. Tony Zielinski
County Supervisor District: 4th; Marina Dimitrijevic
Police District: 6
The Verdict was researched by Jordan Garcia