Bar Exam
Puddler's Hall, 144 Years of Union History
It will be celebrating History Channel's "Milwaukee Blacksmith" show on Tuesday.
//end headline wrapper ?>
Get a daily rundown of the top stories on Urban Milwaukee
Milwaukee has few taverns older than this one, which was built in 1872 as a home for the Milwaukee Iron Company's Puddlers' and Boilers' Union, which had its offices upstairs in this building that was next to the railroad tracks in Bay View. Puddlers were instrumental to the process of creating iron for the railroad tracks that came out of the factory by the mile. It was hot, dirty work poking around all day in molten iron, and this place must have been a welcome place of rest. The Puddlers and Boilers were the most powerful union in the post-Civil War era.
The Bay View Rolling Mills, two blocks away, operated from 1868 to 1929; the factory building remained until it was demolished in 1938. It was the site of the Bay View Massacre of May 1, 1886, in which 7 people died.
As for the tavern, after years as a Pabst tied house, a had a Prohibition-era run as a Soft Drink Parlor and multiple post-Prohibition changes in identities and owners, including  Barbieri's Dance Hall, Potter's Inn, Mardee's Party and Bay View Band Wagon, all followed by a brief gap in the building's history around the turn of this century. But since 2011 the doors have been open to this place in a resurgent Bay View.
You enter the building from a cut-out corner on the southeast. Once inside, you are confronted with a Brunswick bar that probably dates to the Post-World War II era. The floor, though, is much older, as is the ceiling. Some of the wainscoting on the walls is the original, old stuff; the rest has been added over the years, some rather recently. The walls are lined with historic photogaphs of puddlers and their places of work, as well as portraits of the founders of the Village of Bay View, which has long since been incorporated into the City of Milwaukee. Included in the gallery is Eber Brock Ward, the "King of the Great Lakes," and the wealthiest man in Michigan.
The bar does a good job stocking Milwaukee products, whether beer or spirits, and you can enjoy them from the backed, padded, swivelling bar stools, or you can head over to one of the tables along the east wall, which is amply lit by the large windows. Above are three signs that were tenets of the union movement: "8 Hours for Work," "8 Hours for Sleep," "8 Hours for What Ever." Across the street, in a little grassy triangle, is a flagpole commemorating Bay View residents who died in World War I.
A couple of boat models pay tribute to the forgotten maritime history of Bay View, while bouquets of white and pink flowers provide a counterpoint to all of the industrial artifacts here. (Turns out they were left over from a wedding.)
Sooner or later, you might want to pick yourself up and head to the north room, where a dance hall addition dates to 1921. Note the change in the flooring, as well as the detailing on the ceiling cove of the stage, which provides a hint as to its age. This room also has old photographs of the neighborhood as well as of a local winemaker whose basement output probably rivalled Robert Mondavi's at the time, presumably during Prohibition.
The hall is well outfitted with tables (including ping pong tables) and chairs. It could be ready for a game, a visit, a wedding, a concert, or a spirited union meeting.
But this Tuesday, August 30th, the hall will likely fill to capacity for a very local, yet national, event with direct ties to the history of this old tavern.
At 7 p.m., the tavern will host a viewing party for the second episode of the History Channel's "Milwaukee Blacksmith,"  a show that chronicles the adventures of Kent "Colonel" Knapp, the ironworker who, with his wife Shannon and six children, has run a most successful smithing business out of his headquarters in the Third Ward. The Knapp family lives in Bay View, so this viewing party will be a homecoming of sorts for our newest television stars. The episode airs at 9 p.m., but come early and socialize with 21st century ironworkers who honor their 5,000 year old craft here in one of the oldest taverns in a city filled with venerable saloons.
On Tap - Sponsored by Lakefront Brewery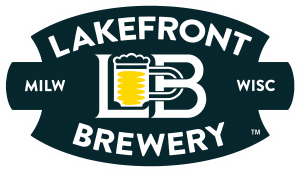 Lakefront White
 Brenner Butterfly Farts Citrus Ale
 Hinterland Coffee Stout
 Lakefront IPA
 Lakefront Riverwest Stein Beer
 Milwaukee Brewing Company Louie's Demise
 New Glarus Spotted Cow
Photo Gallery
The Verdict
Trade Name: Puddler's Hal
Location: 2461 S. St. Clair St., Milwaukee
Neighborhood: Bay View
Subdivision: Village of Bay View
Phone Number: 414-747-9005
Website: http://www.puddlershall.com
Facebook: https://www.facebook.com/puddlershall/
Twitter: None Found
Description: First opened in 1873, this old union hall / tavern was tied to the Pabst Brewery until Prohibition. Has had a few business interruptions over the years, but is now solidly in place in its neighborhood. Admirable collection of old photographs of early Bay View, and of the massive Illinois Steel Mills plant that dominated the neighborhood for decades.
Capacity: 80
Restrooms: 1 Men's, 1 Woman's
Year Established: Tavern activities here since 1873; Pabst Brewery tavern from 1892 to Prohibition, Licensed Soft Drink Parlor thereafter, then Barbieri's Dance Hall, Potter's Inn, Mardee's Party, Bay View Band Wagon. Named Puddler's Hall in 2002, under current ownership since 2011 after brief closing.
Year Building Constructed: City records say 1892. Wisconsin Architecture and History Inventory is more accurate, building dates to 1872 with 1892 addition and 1921 dance hall to north. Architect, B. Kolpacki.
Estimated Annual Rent: 2,473 square feet at $10.64/s.f.=$26,312.72 per annum according to City Assessor's calculations.
Property is assessed at $22,900 for the 7,035sq. ft. lot [$3.25/sq.ft.] and $447,100 for the 5,508 sq. ft. building for a total assessed valuation of $470,000.
Property taxes of $15,011.31 are Paid in Full on the installment plan.
Property Owner: Piedmont Property Corporation, Cele Stepke Registered Agent
Business Owner: Piedmont Property Corporation, Casey C. Foltz [D.O.B. 08/22/1958] 100% Owner.
Business: Tavern/Restaurant. 90% Alcohol, 8% Food, 2% Other
Walk Score:  74, Very Walkable. City Average: 61 Has a freeway in the back yard.
Transit Score: 43, Good Transit. City Average: 49
Bike Rack: Try the stop sign in front of bar; it works.
Aldermanic District: 14th Ald. Tony Zielinski
County Supervisor District: 4th Marina Dimitrijevic. She lives next door.
Police District: 6
Hours of Operation
| Is Open? | Day | Open | Close | Expected Customers | Age Restriction |
| --- | --- | --- | --- | --- | --- |
| True | Sun | 11:00 a.m. | 2:00 a.m. | 75-200 | |
| True | Mon | 3:00 p.m. | 2:00 a.m. | 75-200 | |
| True | Tue | 3:00 p.m. | 2:00 a.m. | 75-200 | |
| True | Wed | 3:00 p.m. | 2:00 a.m. | 75-200 | |
| True | Thu | 3:00 p.m. | 2:00 a.m. | 75-200 | |
| True | Fri | 3:00 p.m. | 2:30 a.m. | 75-200 | |
| True | Sat | 11:00 a.m. | 2:30 a.m. | 75-200 | |
Displaying political contributions between people mentioned in this story. Learn more.
Bar Exam