Bar Exam
The Tale of Tony's Tavern
Once a hotel, it was a classic bar owned by same family for 83 years.
//end headline wrapper ?>
Get a daily rundown of the top stories on Urban Milwaukee
This week, Bar Exam takes a look at a type of establishment we have never visited before — one that is no longer in business. You couldn't tell that from the photo gallery below, since Tony's Tavern, 412 S. 2nd St., is almost exactly as it was when the late Tony Pogorelc closed the doors more than four years ago.
Today, the old bar is the Reed Street Insurance Agency, run by Tony's son James G. Pogorelc. It is outfitted with the apparatus needed to conduct that business, which is pretty much a stack of business cards, some brochures, a printer and a place to put your laptop.
But everything else in the room, which is robustly furnished, was there in the bar when Tony ran the place. There is an upright player piano of the showy tavern type (25 cents per play, originally a nickel), a "Tony's" stained glass window inset above the front door, facing inward, to remind customers where they were, artwork ranging from Medieval portraits to Pilsner Urquell signs to a copy of Abraham Lincoln's saloon license.
The liquor — it's all there, too. Boy, I could use a shot of Kruskovic Pear Liqueur right about now, and there is a bottle of Croatia's finest spirit staring me in the face, and bringing back memories of Tony. It's right next to the Nut Hut, once my source for warm salted cashews.
Do not overlook the panoramic painting on the wall — it is a rare, and possibly contemporary — painting of the Third Ward fire as seen from the southeast.
The room has large windows opening to S. 2nd St., a product of a remodeling around 1933, so there is plenty of light. The ceilings have cove mouldings, which was a nice touch. The natural oak woodwork is varnished and nicely patinated.
A Homey Touch
Generally speaking, the place exudes a homey touch, and well it should, since the building also serves as a residence for Ann Pogorelc, Tony's widow, and the owner of the building.
Anne has lived here since the day she was born, which I'm reckoning was sometime during Prohibition, or only very shortly thereafter. And I think she likes things just the way they are.
As far back as 1894, the substantial brick, or southern, portion of this building was a hotel, and it must have been cramped, since in its later incarnation as a rooming house, it was listed as having 12 boarders in 1,800 square feet. Just to the south, across an alley, the 1894 map shows that a foundation had been laid for a three story building which is now Shaker's Cigar Bar, 422 S. 2nd St., which will have to substitute for Tony's if you want a drink. Shaker's is a "Ghost Bar," allegedly haunted, which is a suitable counterpart to this time capsule.
What became Tony's Tavern was near the railroad station, and in the center of Milwaukee's early industrial zone with such Machine-Age giants as Harnischfeger, A. O. Smith and Allis Chalmers all having had their start within blocks of here, along with such forgotten enterprises as the Gem Hammock and Fly-Net Co. just a block to the northwest.
By 1910 industry had burgeoned in the area, and the Shaker's building was the office of a heating oil concern.
Tony's Tavern first enters the city permit files in June, 1934, when Anton Smrekar took out an application to occupy 1,170 square feet of this building "in industrial neighborhood" as a tavern. Its Prohibition-era use? "Tavern." He called it "Tony's."
In 1950, the owner was cited because the basement of the building was "not of fire restrictive construction." This was a real concern, especially with twelve roomers, the Smrekar family and the patrons all crowded into the place, which was heated by coal.
In 1951 when thousands were switching from coal to the heating oil sold next door, or the brand new natural gas piped in from the south, Smrekar invested in a new stoker for the coal-fired burner, and got around to enclosing the boiler room in 1952. A Crane gas boiler was finally installed in 1957.
The awnings which are a conspicuous feature of the building must have been there for some time, since they were re-covered in 1954, and many times since. In 1955 the concrete block garage was built; in 1964, a second toilet room was added.
By that time Tony Pogorelc took over from his father in law. He didn't even have to change the name of the place. With the removal of some adjacent buildings to the north in 1975, Tony gained a 12-car parking lot, which he enclosed with a $6,000, 5-1/2 foot high cream city brick wall that remains.
Woe to anybody who would try to park there and not go immediately into Tony's bar, and take his car with him the moment he left. If he went to another tavern, even after spending good money at Tony's, he was liable to find his car ticketed and/or towed.
Tony was of solid build and of a philosophical bent. He kept abreast of the news, particularly of the financial sort. He might have been the only Wall Street Journal subscriber in the whole Walker's Point district.
As the years went on, industry fled the area which became a fertile zone for gay bars, what with its incredible number of suitable establishments. Through it all, Tony remained a stalwart representative of the old Slovenian tavern customs. For him, that meant never drinking while tending bar, never buying a customer a drink, and never visiting the businesses of his rivals located just a couple dozen feet away.
In the 1980s, Tony's was discovered by the artists, actors and other creative types who reveled in its Old World character. It was a hangout for Theatre X performers and fans. Tony was especially proud when his tavern was used for a Miller Beer advertisement. That picture, now a quarter-century old, hangs on a wall today, and may be the newest thing in the collection.
Ornate Cash Register
The cash register is the ornate type, brassy, and the kind of machine that takes a little muscle power to operate. Two plaques obscure the part of the register that shows the amount of the sale. They've been here forever, too. One says, "We Do Not Serve Minors."
Another, a poem, reads:
The four saddest
Words that were
Ever composed, are
These dismal sounds,
THE BAR IS CLOSED
On Tap - Sponsored by Lakefront Brewery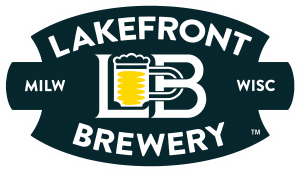 Great Lakes Edmund Fitzgerald Porter
 Lakefront Fixed Gear
 Lakefront IPA
 Lakefront White
The four tap handles remain in place.
Photo Gallery
The Verdict
Trade Name: Tony's
Location: 412-14 S. 2nd St. Formerly 208-10 Reed St.
Neighborhood: Walker's Point
Subdivision: Walker's Point
Phone Number: 414-277-0414
Website: https://www.reedstreetins.com/
Facebook: None Found
Twitter: None Found
Description: Old rooming house tavern was last licensed in 2012, and now is office of insurance agency. However, entire bar remains as it was for decades, right down to the bottles and the Lakefront Brewery tap handles. A time capsule.
Signature Drink: You'll have to go next door to Shaker's at 422 S. 2nd St. for that.
Capacity: Was 25
Restrooms: 1 Men's, 1 Woman's
Year Established: Was licensed Soft Drink Parlor during Prohibition, license applied for Tony's on June 20, 1934 by Anton Smrekar. Son-in-law Tony Pogrolec continued as Tony's, April 4, 1963 – c. 2012
Year Building Constructed: 1892, with substantial work done around 1933, both interior and exterior, including new facade on old hotel building / rooming house
Estimated Annual Rent: 3,086 square feet square feet at $14.99/s.f.=$46,274 per annum according to City Assessor's calculations.
Property is assessed at $34,700 for the 4,333 sq. ft. lot [$8.00/sq.ft.] and $377,300 for the 4,886 sq. ft. building for a total assessed valuation of $412,000. Has been in same family for at least 83 years.
Property taxes of $12,050.85 are Paid in Full.
Property Owner: Frisco Kid LLC, Ann J. Pogorelc, Agent
Business Owner: Tavern Business is closed. Reed Street Insurance agency run by James Pogorelc in fully equipped bar.
Business: Now insurance agency.
Walk Score:  90, Walker's Paradise. City Average: 61
Transit Score: 57, Good Transit. City Average: 49 Bus right in front of the place.
Bike Rack: A couple doors away at Camino.
Aldermanic District: 12th Ald. José G. Pérez
County Supervisor District: 12th Peggy A. West
Police District: 2
Hours of Operation
Tony's is closed
If you think stories like this are important, become a member of Urban Milwaukee and help support real, independent journalism. Plus you get some cool added benefits, all detailed here.