Bar Exam
Club Brady Has 130-Year History
There's been a tavern in odd trapezoidal building since 1885. Blame it on the lake.
//end headline wrapper ?>
Get a daily rundown of the top stories on Urban Milwaukee
This trapezoidal building with a little cut-out corner has been on the southwest corner of E. Brady St. and N. Warren Ave. since around 1885. It was almost certainly built as a tavern, and it is identified as a saloon in a map from 1894. Since it dates to an era before the city required building permits, it does not appear in the city records until April 25th, 1933, when the city demanded that the one-story frame store and dwelling to the east be torn down because it was "dilapidated and insanitary." That lot remained vacant for many years, except during the winter, when Christmas trees would be sold here.
But the old corner building stood, and on September 12th, 1934
Frank G. Luke
took out a permit to occupy the place as a newly legal tavern. "What was the previous use of the property?" the city asked. The answer: "Tavern." Even during Prohibition, as with so many taverns in town.
By 1942 the place was owned by Anton Busateri, as the Sicilians began moving east into the old Polish neighborhood on Brady Street west of N. Humboldt Ave.
Tony changed the front entrance, installed brick piers and covered the walls and ceilings with decorative boards in June, 1942. By 1948 the place was the Sparrow Club, at a time when avian names were popular for bars.
Perhaps it lacked the luster of New York's Stork Club, but the Sparrow served food and drinks to its customers. In 1950 the upstairs rooms were converted to living quarters and sleeping rooms. There was great postwar demand for housing, and many single men lived above taverns (during sleeping hours) and inside the taverns themselves (when not at work.)
There were six rooms and a toilet upstairs. And you think it's a pain sharing a bathroom with your spouse! How about five fellow factory workers after a night of drinking beer downstairs?
In 1951 the storefront was altered with the addition of four-inch stone veneer, which remains, as do the two plate-glass windows that opened the place up to the street. In 1953 two oil tanks were installed in the basement, replacing the coal stokers that heated the place. Progress came slow to Brady Street. By 1953 many people were installing gas heating, which is now nearly ubiquitous in Milwaukee
As late as 1976 Busateri still owned the place, although he had decamped to a residence in Bayside north of Brown Deer Road. In 1978
John Schroeder
ran it as Rain Dancer, with an Andeker sign out front. In September, 1979 it was time for the N. Warren Ave. facade to be redone at its lower level. At the same time, the entire upper floor of the building was re-sided in the silly slanted cedar batten board siding that remains today, covering up what is probably a cool looking 1885 building. By 1980 it operated as Dr. Feelgood, an appropriate name for that pharmaceutically influenced era. Busateri still owned the building. The establishment had a steam table, a back bar, and carryout food.
In 1981 Mark Sherman, a busy operator, applied to run the place as Harpo's. By 1984 it was operated by Michael D. Lee, the current owner. In 1986 the old vacant lot to the east was filled in with a 650-square-foot addition that gave us the bathrooms still in use today.
Club Brady Today
The corner entrance to the bar is shaded with a canopy, with glass blocks on either side of the door. Once in, you are immediately confronted with a couple of stairs, and, immediately to your left, a long bar that fills the entire east wall of the tavern on N. Warren Ave. Even though your haven't even had a sip, the place is a bit disorienting, since the building has an acute angle here, where you would expect a normal right angle. This is thanks to the irregular street grid, which has been in place since 1835, so there is not much we can do about it now. The skewed street grid itself is due to the course of the shoreline of Lake Michigan, two blocks to the east. That has been in place since the Pleistocene era, so we are truly at the mercy of history here. Across the street, the Nomad World Pub has the equal but opposite situation. My goodness, this would be a great place to sit and do our geography and geometry homework!
Let's get to the bar. If you had been paying attention, you would have noticed a chalkboard outside listing the daily specials. Since a shot and any tap beer will run you $5 from 5 to 9 p.m. Monday through Friday, this seems like a reasonable choice. Let's get one as we look around the joint.
Behind the bar is a Brunswick back bar that probably dates to the 1951 remodeling. It has the sleek lines and curves and nicotine-stained blonde wood customary to the era. As the sun sets on Brady Street, and the light dims, with the gentle glow of the wood, the mirrors can prove to be very attractive indeed, but then I am naturally partial to mirrors wherever I encounter them.
The mirrors are flanked by fluted glass pillars that can be lit from behind. A curved cabinet at the end, filled with bobblehead dolls, is a novelty, but not nearly as much as a giant Milwaukee Harp Lumiere perched atop the bar itself, with a little stuffed bear hanging on to it for dear life. The floor is old and oak. Nearly every pillar in the room is equipped with a little table for your drinks, or for you and your friends to visit and chat.
Before you know it, the beer is here, and is set on the copper topped bar, another nice touch. The bar runs all the way to the end of the building, taking a little jog at the end, where a kitchen and steam table used to be. There are a surprising number of windows here, but the place stays appropriately dim thanks to the dark paint and the wooden paneling on the walls.
You can get a clear picture of the whole place right from the barstool, but the doctor recommends a little exercise, so grab your beer and go for a walk. You will find a pool table illuminated by a Pabst Blue Ribbon Beer sign in the center of the room, which is a sort of gathering spot, especially when people are playing partners, which takes forever. We will slowly walk around these loafers. Maybe they'll get the hint. A gaming device overlooks Brady St., but I wouldn't know how to work it. Elsewhere in the room is an air hockey table that looks like it came from the Starship Enterprise. Fortunately that noisy machine was silent during our visit. There is also a game where you can bowl (it's called Beer Ball), and an electronic dartboard. A large mirror covers the back wall, and makes the place seem larger than it is.
After a trip to the bathroom, you've made a circuit and it's time to return to the bar. On your way, take a look at the Art Deco chrome-plated heating vent on the floor. It is rather stylish and abstract.
Then return to your Brady Street drinking experience, which is rather stylish and, shall we say, more corporeal.
On Tap - Sponsored by Lakefront Brewery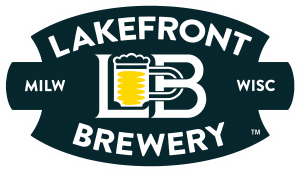 Miller Lite
 Bell's Two Hearted Ale
 Guinness
 Lakefront IPA
 Lakefront Riverwest Stein
 Leinenkugel's Summer Shandy
 New Glarus Spotted Cow
 Smithwicks
 Stella Artois
 Stella Cidre
Photo Gallery
The Verdict
Trade Name: Club Brady
Location: 1339 E. Brady St. Milwaukee. Historical address: 397 Brady St. (1894); 363 Brady St. (1910)
Neighborhood: Lower East Side
Subdivision: Subdivision of Lots in Blocks 196-197-198
Phone Number: 414-278-0188
Website: http://www.clubbrady.com/
Facebook: https://www.facebook.com/ClubBradyMKE. Active site
Twitter: @ClubBradyMKE
Description: Built around 1885 in an irregularly shaped building on busy Brady Street, this has almost certainly always been a saloon. Somewhat enlarged and improved over the years, it benefits from long-term ownership and stable management. Oversized amusements include air hockey and basketball, along with centrally located pool table. Lots of ledges for your drinks.
Signature Drink: Monday-Friday, shot and any tap beer $5 until 9 p.m. Keeps the inventory circulating.
Capacity: 143
Restrooms: 1 Men's, 1 Woman's
Year Established: As Club Brady, 1984. Previously Harpo's (1981), Dr. Feelgood (1980), Rain Dancer (1978) Frankie's (1957), Sparrow Club (1948) and other incarnations lost to the mists of time.
Year Building Constructed: City records say 1885, with a 650-square-foot addition to east dating to 1986. Many remodelings over the years.
Estimated Annual Rent: 2,248square feet at $20.51/s.f.=$46,106.48 per annum according to City Assessor's calculations. Operator owns building through holding companies.
Property is assessed at $85,600 for the 3,425 sq. ft. lot [$25.00/sq.ft.] and $349,400 for the 3,736 sq. ft. building for a total assessed valuation of $435,000. Owner bought building 10/31/2011 for $360,000.
Property taxes of $14,346.94 are Paid in Full.
Property Owner: MDL, LLC., Michael D. Lee, agent
Business Owner: MP on Brady, Inc. Michael D. Lee [D.O.B. 09/25/1958] 80%, Michael W. Ross [D.O.B. 09/06/1957], 20%
Business: Tavern; Alcohol Sales 100% of revenue.
Walk Score:  94, Walker's Paradise. City Average: 61
Transit Score: 56, Good Transit. City Average: 49
Games of Chance: A number of amusements suitable for late in the evening. Television screens
Game of Skill: Pool Tale
Aldermanic District: 3rd Ald. Nik Kovac
County Supervisor District: 10th Supreme Moore Omokunde
Police District: 1
Hours of Operation
| Is Open? | Day | Open | Close | Expected Customers | Age Restriction |
| --- | --- | --- | --- | --- | --- |
| True | Sun | 1:00 p.m. | 2:00 a.m. | 100-200 | None |
| True | Mon | 6:00 p.m. | 2:00 a.m. | 100-200 | None |
| True | Tue | 6:00 p.m. | 2:00 a.m. | 100-200 | None |
| True | Wed | 6:00 p.m. | 2:00 a.m. | 100-200 | None |
| True | Thu | 4:00 p.m. | 2:00 a.m. | 100-200 | None |
| True | Fri | 4:00 p.m. | 2:30 a.m. | 100-200 | None |
| True | Sat | 1:00 p.m. | 2:30 a.m. | 100-200 | None |
If you think stories like this are important, become a member of Urban Milwaukee and help support real, independent journalism. Plus you get some cool added benefits, all detailed here.