Bar Exam
Rosie's Is – Gasp! – A Budweiser Bar
Originally a laundry near bordellos, building has been Rosie's on Water for many years.
//end headline wrapper ?>
Get a daily rundown of the top stories on Urban Milwaukee
You can trace Water Street's evolution into a nightlife hotspot through the history of this building. The structure at 1109-11 N. Water St. started life in 1908 with an address of 505 E. Water St. In 1912 it became the site of a $5,000 laundry at a time when its neighbors included many businesses that could dirty a suit of clothes pretty quickly. These included the sausage factory in the alley, the machine shop around the corner, Pierron's pottery works across the street, the coal yard on the river, and the lumber yard there too. The Blatz Brewery and the livery stables in the neighborhood also could dirty your clothes, while the bordellos on River Street to the east probably produced enough dirty sheets to keep several laundries going.
All this, just a block and a half north of City Hall.
But by 1916, this 20-foot by 50-foot building's laundry days had ended: it became the home of National Belting & Salvage, purchasers of new and used leather and canvas.
For decades there was a second-hand industrial component to this major street. It brimmed with sheet metal shops, wholesale florists, electronics parts warehouses and other small links in the corporate chain. The only remaining such use in the area is
A. Werner Silversmiths
, which occupies a windowless frame building a block to the north.
The building's tavern days officially started in June 1936 when Marie Holmes took out a permit to occupy the premises as a "Tavern — No Dance Floor." It was owned by Mike Shapiro, and the previous use of the building was "Warehouse" according to the application. The Holmes application went nowhere, and was followed by one from Nicolas Skantzares ( if that spelling is correct) who applied to occupy the place in August. Nic listed the previous use of the building as "Tavern," and tavern it is today. It became Sheridan Bar around 1960, and had an awesome industrial tavern facade, fitted to the depressed area, right down to its Blatz sign, which could beckon workers in the brewery across the street. By 1983 it became Rosie's, as it remains today, a simple, straightforward bar on a street that now booms with them. It is hard to imagine the area as hard luck today.
Had Connection to Charles Barkley
Charles Barkley had a memorable night at Rosie's in 1991, when he broke the nose of a man outside the bar around closing time as Barkley left with a female companion. Barkley spent the night in jail, paid $500 bail and flew home to Philadelphia where his wife picked him up at the airport for a very long ride home.
This Bar's for You
One thing sets Rosie's apart from most Milwaukee bars — and it's the same thing that makes Rosie's quite like most bars anywhere else but Milwaukee. This is a Budweiser bar, make no doubt about it, smack dab in the middle of Millertown. The walls are plastered with promotions of the St. Louis-based behemoth. Many are of the cheap reproduction sort, and could have been made tolerable had they been authentic pieces. There is not a peep out of Miller here, although a Lakefront Brewery sign does flicker in a window facing the parking lot to the north. That vacant space is now a considerable rarity for the area, and one that will someday be remedied by infill development.
Rosie's has a very efficient set-up: the entire tavern is within sight of the bartender no matter his or her position. The bar starts on the east end of the building, near a window overlooking the street, and goes on and on until it used to dead-end with a ladies room labeled "Does" in the old Sheridan Bar days. You can see this from a photo hanging on the wall, a welcome relief from the Budweiser propaganda. In 1988-1989, a 65-foot-long, 13.5-foot-high addition was built to the rear of the bar for the Shafton family, which had briefly operated the place as "Critic's Choice," perhaps hoping to get some business out of the Performing Arts Center trade down the block. The family had to get a special variance from the Board of Zoning Appeals, since the city code called for a minimum height of 30 feet for the addition.
The addition cleared out the old rooms for the Does and the Bucks and relocated them to the rear of the new addition. To the east was a kitchen with a pass-through window, where you could have a sandwich handed to you while you played pool. The pool table is now gone, and the kitchen is no longer in service.
Rosie's now makes all of its money on its alcohol sales, which seems a reasonable state of affairs for this simple structure, and considering its location on a busy strip. Goodness knows there are plenty of places to eat on Water Street. Rosie's customers can mingle or order a drink from the two bars that run the entire length of the south wall. The easternmost bar is the most elaborate, and appears to be a postwar Brunswick number. A neon "Rosie's" sign in an appropriate pink hue illuminates the bar, but is no rival for the battery of flat screen televisions hung near the ceiling. The westernmost, newer bar, is of rather less distinguished pedigree, but serves its purposes. Running along the north wall is a series of somewhat raised seating booths, while some circular oak tables of substantial construction offer additional non-bar seating. These have substantial pedestals, some of which now serve the booths. Look closely at the massive lion-paw feet of the table, a distinguishing characteristic.
Look up, also, at the immaculate white ceiling tiles above you. Is this the sign of a business that scrapped out the old nicotine ceiling tiles after the smoking ban? Perhaps they date to the 2010 repair of a collapsed ceiling. Flat roofs can do you in.
St. Patrick's Day
Rosie's was located at the very end of the St. Patrick's Day parade, and it was a popular gathering spot for the crowds that lined the street. Inside, business was rather slow, which could be expected due to the commotion outside, where patrons drank their beers from plastic cups. Even so, there were three black-shirted security guards keeping an eye on the place that Saturday. Things were certain to get busier as the evening progressed, and the old resale shops and sheetmetal warehouses of N. Water St. came to life. St. Patrick's Day comes but once a year, but is celebrated for about a week on Water Street.
Rosie's is also the "Birthday Bar," where the guest of honor drinks free while the celebrants enjoy discounts. No matter the occasion, Rosie's merits its tagline: "Where Was I Last Night?"
On Tap - Sponsored by Lakefront Brewery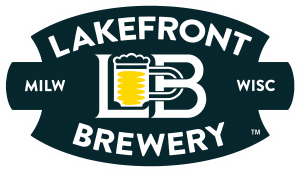 "Guiness" (the most misspelled beer on chalkboards worldwide)
Angry Orchard Cider
Bud Light
Budweiser
Lagunitas IPA
Miller Lite
New Belgium Fat Tire
New Glarus Spotted Cow
Sprecher Black Bavarian Lager
Lakefront Riverwest Stein
Photo Gallery
The Verdict
Trade Name: Rosie's on Water
Location: 1111 N. Water St.
Neighborhood: Juneau Town
Subdivision: None
Phone Number: 414-274-7213
Website: http://rosiesonwater.com
Twitter: None
Description: Old storefront has been a tavern since Prohibition. Is a very simple space, well fitted for its purposes, with a varying clientele depending on time of day, day of week, month of year and phase of moon.
Signature Drink: This Bud's for you, but I'll have a Sprecher Black Bavarian on tap.
Capacity: 144
Restrooms: 1 Mens' Room and 1 Womens' Room
Year Established: 1936 (or possibly earlier) as bar (or possibly speakeasy); 1983 as Rosie's.
Year Building Constructed: 1908
Estimated Annual Rent: Restaurant: 2,240 square feet at $24.41/s.f.=$54,678.40 per annum according to City Assessor's calculations. Property is assessed at $127,900 for the 10,661 square foot lot [$12.00/s.f.] and $621,100 for the 2,240 sq. ft. building for a total assessed valuation of $749,000. Taxes of $24,223.30 paid through an installment plan.
Property Owner: Pretzel Boys, LLC., Darrell Sanderson, Registered Agent
Business Owner: WTRWKS, LLC, James P. Pack, Agent D.O.B. [08/12/1968] 50% owner, Darrell I. Sanderson D.O.B. [06/08/1967] 50% owner.
Business: Business: Tavern Alcohol 100%
Walk Score: 92, Walker's Paradise
Transit Score: 68, Good Transit
Game of Chance: ATM
Game of Skill: Snack Machine
Aldermanic District: 4 Robert J. Bauman
Police District: 1
| | | | | | |
| --- | --- | --- | --- | --- | --- |
| Is Open? | Day | Open | Close | Expected Customers | Age Restriction |
| True | Sun | 11:30 a.m. | 2:00 a.m. | 100 | |
| True | Mon | 11:30 a.m. | 2:00 a.m. | 50 | |
| True | Tue | 11:30 a.m. | 2:00 a.m. | 100 | |
| True | Wed | 11:30 a.m. | 2:00 a.m. | 150 | |
| True | Thu | 11:30 a.m. | 2:00 a.m. | 200 | |
| True | Fri | 11:30 a.m. | 2:30 a.m. | 200 | |
| True | Sat | 11:30 a.m. | 2:30 a.m. | 200 | |
If you think stories like this are important, become a member of Urban Milwaukee and help support real, independent journalism. Plus you get some cool added benefits.