Listing of the Week
The BreakWater
Three-bedroom, 17th-floor condo, great views of Downtown, East Side and all the amenities.
//end headline wrapper ?>
Get a daily rundown of the top stories on Urban Milwaukee
Own your own castle in the sky with this condominium at The BreakWater. Located on the 17th floor, this 2,569-square-foot unit features three large bedrooms and quite the view. Complete with three full bathrooms, a huge living room, built-in wine cooler, hardwood floors and a large kitchen, you'll have all you need to fortify yourself in your new home.
The BreakWater is eminently walkable to everything downtown, but also a stone's throw from the lake and situated at the start of Milwaukee's trendy Lower East Side. Located at the 1313 N. Franklin Pl., the 20-story tower is situated at the eastern end of E. Knapp St., a quiet street on the edge of downtown. Walking a short loop around the building gets you to two grocery stores, countless bars and restaurants, a number of parks, the shore of Lake Michigan and the eclectic Brady St.
Should you desire to sleep in complete silence, or hammer nails in the middle of the night, this is the building for you. Developer and building architect Peter Renner spared no expense in insulating the building. This unit is wrapped in approximately 1 million pounds of concrete. So when you get the urge to fire up the sound system late at night, don't worry about waking up the neighbors.
Set back some distance from the cluster of downtown high rises, The BreakWater towers over everything around it. This affords impressive skyline views, and unique views up Prospect and Farwell avenues. On a clear day you'll be able to see Holy Hill to the north and Miller Park to the west, all without ever leaving the balcony. And even though this unit is on the northwest corner of the building, Lake Michigan is still visible to the north.
A signature of any Renner development is the enormous balcony. At 12-feet by 18-feet, you'll have plenty of room to entertain guests, relax in the sun or take in the view. The balcony comes with its own drainage system, as well as electrical outlets and a gas hookup. So break out the sunglasses and grill and enjoy the soon-to-arrive summer.
The condo includes a substantial amount of storage space. Located just off the master bathroom there is a very large walk-in closet complete with multiple levels of storage, perfect for switching out clothes for the season. Still need more space to stash things? Two private storage units are included in the building as well.
Two parking spaces are included in a convenient heated garage at the base of the building.
Open House
Don't miss the open house this Sunday, March 13th, from 12 p.m. to 2 p.m.
Photo Gallery
Sponsored by Corley Real Estate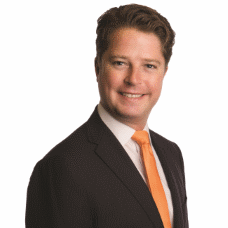 Corley Real Estate is a boutique firm specializing in downtown properties with a dedication to unparalleled customer service and personal and private attention, making each client feel one of a kind — just like their new home. Visit Chris and his team at their office at 569 E. Erie St.
The Breakdown
Address: 1313 N. Franklin Pl., #1703, Milwaukee WI
Size: 2,569 sq-ft
Rooms: 6
Bedrooms: 3
Bathrooms: 3
Year Built: 2009
Asking Price: $895,000
Condo Fees: $701/month (heat, central air, sewer, common area, recreation facility, replacement, water)
Price sq/ft: $348
Property Type: Condominium
Parking: 2 parking spaces in heated, indoor garage
Unit Description
This NW corner unit is the only 3BR condo available at the BreakWater!! Beautiful foyer leads to LR w/3 way GFP, formal dining area, & gourmet KIT w/Electrolux Appliances including dual fuel range, Built-in wine cooler & warming drawer. Laundry rm has BI-Cabinets w/hanging bars. 3 full bathrooms. MBA w/soaking tub & his n her sinks/vanities & custom tiled shower stall. Oversized balcony w/gorgeous sunset views is great for entertaining. 2 parking spaces & 2 storage units included!
Past Listing of the Weeks
Learn More
Fill out this form below to learn more about this property and others listed with Chris Corley Real Estate.