Bar Exam
Conway's Is Last Word in Smoked Meat
Classic colorful Wells St. neighborhood bar also grills meats and plays the blues.
//end headline wrapper ?>
Get a daily rundown of the top stories on Urban Milwaukee
Conway's bar occupies two segments of what had once been an 11,440-square-foot, 6-unit storefront and apartment building built in 1924 on W. Wells St. The #10 streetcar line ran right in front of the place. In fact, in the 1890s, the site of this building was the home of the 22nd Street Barn of the Milwaukee Streetcar Company. The barns were replaced by a large home, which was to last only a few years until this place was built during Prohibition as an investment property.
Tenants in 1930 included the Lustre Hand Laundry at 2121; a Piggly Wiggly grocery at 2123, and the Florence Restaurant at 2125.
In 1935 the commercial mixture included the Berlin Dye Works (fancy name for a laundry);
Herman M. Volke
, a baker;
Nathan Teplinski
, a grocer;
Earl J. Bertram
Tavern in part of the space now occupied by Conway's; and the
Ardison Restaurant
to the west. Teplinski, the grocer, lived in one of the apartments above, as did
John H. Lewis
, a welder,
William Kramer
, a salesman,
Alice Buettner
, a clerk; and
Manda Haines
, a nurse at the County General Hospital a block away.
So, for the last 80 years this building has held a tavern, even though it was not built as a tavern. For many of those years you could drop your laundry off at one end of the building, grab a drink at the bar, get some pastries at the bakery, grab a drink at the bar, have the dentist upstairs look at your teeth, get the doctor to prescribe you some hangover medicine that you could pick up at the pharmacy across the street that is today a police substation, grab a drink at the bar, have a meal at the restaurant, pick up some groceries to take home from the shop at the corner (still a grocery of sorts today), perhaps one more drink at the bar, and hike upstairs to bed, and maybe flirt a little with Alice Lewis if her husband was off welding somewhere.
Earl J. Bertram died in 1953, but his widow Leona Bertram kept the bar going as "Earl's Tavern" for many years. By 1968, this place was known as Jim's Place Tavern, and took on some of the form it has today. In 1968 Lee's Hand Laundry paid $80 per month for its space; Perry's Pizza paid $105; the Hillcrest Bookstore rented for $125, as did Jim's Place tavern. Miloni's Restaurant brought in $150 per month, and Rattner's Food Market rented for $170 monthly. The apartments upstairs brought in another $450 per month.
The assessor in 1976 found it to be a "well maintained building. Good cond. in + out." As a consequence, he ordered an increase in the assessment, despite the rapidly declining neighborhood. "CHANGE (+$5,400)."
In 1977 a permit was issued to remodel the storefront here with vertical cedar board, which remains. The original storefront windows of the place were obscured with the exception of the corner grocery store. These changes could be easily reversed in time.
By that time the business was owned by Bernard T. Conway, Jr., [1930-2000] who also owned the Harp and Shamrock across the street at 2106 W. Wells St. [See our story, "Harp and Shamrock is a Survivor"]. From an early period on, his stepdaughter Debbie Thatcher was involved in the management of the place before Conway retired in 1992. Today it is hers, as is the building that houses the tavern.
Among the changes instituted over the years is a stage on the south wall of the west end of the bar. The backdrop was painted by the talented Thatcher, who also decorated the columns in the room to resemble tripped out trees. The trees are still decorated for Christmas, but "soon they will be shamrocks," Thatcher said one recent evening. Thatcher's work can also be seen on the blackboard that advertises the tavern's many specials. The motif, Superheroes, is soon to change, she said.
When business is slow, Thatcher is especially busy, because then she doesn't have to handle many customers. On recent visit she was assiduously polishing some of the lesser recesses of her tap beer tower. An old customer came in, and mentioned he had not been feeling well lately. That flu can lay you out in no time.
The bar is an oval affair, somewhat like a race track. Depending on where you're sitting, there is always something to look at, that's for sure. There is an electronic dart board right next to a Newcastle Brown Ale chalk board, of the sort used to keep track of your score before electronic darts were invented. A Lakefront Brewery board likewise was blank, awaiting the inspiration of the owner to decorate it. A couple of padded stools with no backs offer seating by a little ledge. The walls are wainscoted at the bottom with that 1970's paneling, and are painted an Irish green above for the most part. A microwave and a pizza oven sit on a table in a part of the room with full 1970s paneling that reaches to the drop ceiling above. You can order a pizza here any time. An old flat screen television that favors red and green colors presented a fuzzy version of Jeopardy! This place is close enough to a college campus that games of knowledge are competitive affairs indeed.
The stage was silent, awaiting a performance by the house band, Big Johnson and the Thrusters. The motif for the stage is Batman, by Thatcher. "What Time is It?" the cartoon's villains ask. "Time for a Sociable drink," answers the Caped Crusader. There is a pool table where a game costs you only 75 cents. It has been here for a good 40 years, as I recollect, and is a fine table, with only a few blocked shots, due largely to the posts that are decorated like trees. Three lights illuminate the surface of the table. For now these are wrapped in Christmas garlands. A photo board of fading pictures shows customers of years gone by. There are also a few articles written about the place over the years, and a Blue Ribbon Award issued to the place from WTMJ-TV for the cleanliness of its surroundings.
Just to the east of the photos is a door that leads into another world, and one you can only enter from the bar. There is a sign above it reading "Little Debbie" — a little in-house joke aimed at the owner.
Welcome to Conway's Smokin' Grill, serving fine smoked meats from Wednesday to Saturday, 4 p.m. to 10 p.m. It offers smoked corned beef, smoked barbecue beef, smoked pork loin and wings, atomic or regular. A smoked Meatloaf sandwich is $7.75. A veggie burger looks like it found itself on the wrong menu by accident, but everything else sure fits, including the home-made sides like potato salad.
The Smokin' Grill is the domain of Gary Lee "Big" Johnson. He is also the front man for the house band and a longtime partner of Thatcher. When he's not playing, he's back here cooking. The kitchen is behind a panelled half-wall where you place your order.
"Welcome Back Lite Students," a beer poster on the wall reads. Another advertises Lakefront Fixed Gear beer, popular with the younger set and wherever cool cyclists are found. Above, and out of reach of the Lite students, are some old Pabst trays, and an old Hamm's tray as well. A shelf houses board games like Cranium and Trivial Pursuit to keep the college folks happy while they eat their smoked meat sandwiches.
Here the room is full height, and is not disfigured by the drop ceiling that prevails in the rest of the bar. The walls are red and blue, with many things on display, some of which are downright interesting and old. This has always been a great neighborhood for finding junk due to its age and the large capacity of its basements for storage. The walls of the area include old model trains and vehicles. There is a large selection of commemorative whiskey bottles and a chess board set up in a corner table with a sign that says it is reserved for entertainers only. On a recent visit — on every visit — the table was occupied by seated fiberglas effigies of Dan Ayckroyd and John Belushi in their Blues Brothers regalia.
The highlight of the collection, by any measure, is a copy of the March 11, 1966 Life Magazine featuring a photograph of Batman on the cover. The campy television show was then a ratings leader captivating the nation, with its core followers consisting of 12 year olds like your chef who was called "Little Johnson" in those days. The magazine cover is inscribed, "To Gary — Adam West." An accompanying photograph shows a beaming Johnson with the magazine in his hands while, in the background, Adam West sits at a booth ready to autograph other items.
An authentic poster advertises the Milwaukee Blues Bonanza, "5 hours of music June 16, 1973 State Fair Park." Tickets to see Albert King, Howlin' Wolf, Luther Allison, Special Guest Charles Lloyd and the "Siegal Schwall" [Siegel-Schwall] band were $2.50 in advance. Even with the 35- cent bus fare to West Allis that was still a good deal, and would leave you 5 bucks for a bag of reefer that would keep you and your buddies high all night long once you headed back to the West Side and Conway's.
The east wall of the grill features a mural that is in the process of being painted. A customer appears in a ghostly image, waiting to be joined by others.
It's still early. The Marquette kids still have hours to go until they finish vespers. The quiet gives you a chance to wonder about the other customers who hang here, like the daytime folks. Where do they head at night?
Nobody who lives in this neighborhood now would brag about it, unless to mention how cheap it is. "22nd and Wells" does not inspire the same visions of grandeur as "Lake Drive and Newberry," which is a shame, since many of the houses here are equal in substance and size to those in more recognized areas. Our morning customer who feels the flu coming on might have his choice of a half-dozen bedrooms on three levels in which to lie down, and an equal number of bathrooms in which to retreat should the need arise. Or maybe this customer lives in one of the dreary 1960s apartment buildings with dozens of studio apartments, or in a rooming house with no kitchen, a shared bath and none of the conveniences of home. You just can't tell, and at Conway's it doesn't matter where you're going, what matters is that you're here now. Now, what'll you have?
On Tap - Sponsored by Lakefront Brewery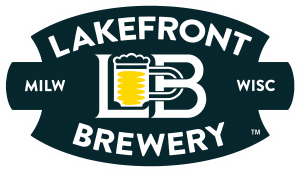 Blue Moon
 3 Sheeps
 Dale's Pale Ale
 Guinness Blonde
 Lakefront Fixed Gear
 Lakefront IPA
 Lakefront Riverwest Stein Beer
 MKE Pull Chain
 New Glarus Spotted Cow
 Shock Top
 Stella Artois Cidre
 Surly
Photo Gallery
The Verdict
Trade Name: Conway's Smokin' Bar and Grill
Location: 2127 W. Wells St. Milwaukee
Neighborhood: Avenues West
Subdivision: None
Phone Number: 414-344-1262
Website: None
Facebook: https://www.facebook.com/BluesandRibs/
Twitter: None
Description: Large bar in commercial building includes stage, mighty good smoked food when available, and a friendly, centrally located bar. Clientele are neighbors during the day, but can get a little lively at night depending on the mood of the Marquette kids. Good place to stop off before or after concerts at the nearby Rave.
Signature Drink: Rail drinks for $2.25 are a way to soften an afternoon.
Capacity: 128
Restrooms: 2 Men's rooms; 1 Women's room; 1 Unisex
Year Business Established: Tavern here since 1935
Year Building Constructed: 1924
Estimated Annual Rent: 2932 square feet at $5.67/s.f.=$16, 624.44 per annum according to City Assessor's calculations. Property is assessed at $15,200 for the 6,089 sq. ft. lot [$2.50/sq.ft.] and $218,000 for the 11,440 sq. ft. building for a total assessed valuation of  $297,000. Property taxes of $ 9,594.86 are paid in full. Tavern operator owns building.
Property Owner: Debra Thatcher
Business Owner: Thatcher Inc. Debra J. Thatcher [D.O.B 05/28/1956] 100% owner.
Business: Business: Tavern; Full Service Restaurant Alcohol 50% Food 50%
Walk Score: 76 Very Walkable
Transit Score: 61 Good Transit
Game of Chance: 2 Amusement Machines, Juxebox
Game of Skill: 1 Pool Table, Karaoke
Aldermanic District: 4th, Bob Bauman
Police District: 3
Hours of Operation
| Is Open? | Day | Open | Close | Expected Customers | Age Restriction |
| --- | --- | --- | --- | --- | --- |
| True | Mon | 2:00PM | 2:00AM | 75 | |
| True | Tue | 2:00PM | 2:00AM | 75 | |
| True | Wed | 2:00PM | 2:00AM | 75 | |
| True | Thu | 2:00PM | 2:00AM | 75 | |
| True | Fri | 12:00PM | 2:00AM | 150 | |
| True | Sat | 12:00PM | 2:00AM | 150 | |
| True | Sun | 12:00PM | 2:00AM | 150 | |
Additional research for story by Dylan Deprey.
If you think stories like this are important, become a member of Urban Milwaukee and help support real, independent journalism. Plus you get some cool added benefits.