Bar Exam
Klinger's East Is a Time Warp
Still with same owner after 40 years, it's very old Milwaukee -- modest, cozy, quaint.
//end headline wrapper ?>
Get a daily rundown of the top stories on Urban Milwaukee
In 1906 John Lewinski paid $5,500 to erect a 24 foot by 64 foot "store and dwelling" on the north side of Locust between Weil and Bremen St., an address we now know as 920 E. Locust St. The first floor had nice 10'6″ ceilings, and the 52,224 cubic feet contents of the frame building rested on a substantial 20-inch-thick stone wall and 17-inch brick foundation laid by mason Paul Odia. Two years later a 14-foot by 22-foot addition was brought to the rear of the building from a lot a block away.
The store and dwelling at what was then 20 Locust Street was almost certainly always a saloon. In 1930 it appears as being operated by Stephen Krzinski, which is likely a misspelling. In the 1930s it was listed as the business of Zigmund Oszewski, who ran a "soft drink parlor" there.
On July 16th, 1934, with Prohibition ended, Oszewski took out a permit to occupy the "1st Floor front part" as a "Tavern only." Its previous use? "Same."
In 1940 the place was operated by John Jagodzinski, and in 1945 it was run by Andrew E. Strom, all presumably renting the place from Lewinski.
That year, Lewinski died in this building at 87 years old. Lewinski came from Germany in about 1885, and operated a butcher shop at 2870 N. Bremen, just down the street, for 30 years.
Meanwhile the tavern continued in its quiet way to serve the residents of the neighborhood from the simple frame structure fronting on busy E. Locust St. The customers were likely as ethnic as the tavern operators here, with a preponderance of the neighborhood being of Polish heritage. In the 1950s the tavern was run by Edward Jozwiak, who hung a Blatz sign in front in 1951.
In 1954 the city heard a complaint that the building was settling in the south east corner. The two women tenants in the apartment on the second floor were alarmed as their home, they thought, was crumbling beneath them. The inspector took a look and determined that although there were some loose bricks, "the building is sound." It still stands.
Still, the next year, Jozwiak spent $3,000 on the building, then nearing its half-century mark. He lowered the ceiling, put in new windows and relocated the tavern entrance from the center of the building to the west end of its Locust Street front, where it remains today. He also had some fancy stonework done around his new tavern entry, which also remains.
In October, 1955, Eugene Mijal took over the place as owner operator, and put up a Pabst sign to replace the Blatz. He ran it as "Eugene's Tavern," a nice, homey name. In 1956 the inspector did not like to find two 55-gallon drums of fuel oil open in the basement, and ordered them properly sealed. Each tenant had his own furnace and own supply of fuel oil, it appears, and some were careless.
By 1960 things were getting a bit more cosmopolitan in this crossroads, and the tavern became
Club Rendezvous
for a couple of years, flying the Pabst sign. In 1968 it was the
Cardinal
, named after its operator,
Don Cardinal
. In 1970 siding was put up on the building without a permit, resulting in a double fee.
In 1971 it became the "Mousetrap," with a Schlitz sign out front. It was run by Wayne Shmek, and then by Consuelo Gavic.
In 1976, forty years ago, the bar was purchased by Glen F. Klinger and was given the name "Klinger's East," which it has retained to this day. An Old Style sign took the place of the Schlitz.
In 1980, after a few years of successful operation, Klinger did some light remodeling on the old place, moving some walls, revamping the stairs and removing an unneeded chimney. In 1981, a Pabst sign went up, and the Schlitz sign went down.
In 1983 the assessor took a look around the place. "Exterior looks poor D+ grade at best. Old roof, wood gutters, Insulbrick siding. Not attractive and needs repair. A tavern and a shorter lot w/ no pkg. Shed attached to house moved here 1905 from Locust between Bremen and Fratney."
In 1984, Klinger decided to build a one-story passage to connect his tavern with an existing dwelling he owned located 6'8″ to the east. New windows would front the street, joining the existing ones on the tavern. The bar would be extended, the existing back bar would be remodelled and a 24 foot clear opening would be put in place at the old bar.
The city said, forget it, contending a one-story connection could not be made between two two-story buildings.
Undaunted, Klinger appealed his case, and with the support of Ald. Sandra Hoeh, he was able to expand his building into the footprint it occupies today.
On December 12th, 1985 the assessor took a look and gave his blessing. "Expansion complete — all good finish," he wrote.
Back then, the bar would offer live music on occasion, including Leroy Airmaster in September, 1986. Klinger began focusing on food, as he is an excellent chef, and one who insists upon making soup from scratch.
In 2004 Gourmet Magazine paid a visit for a fish fry as research for an article entitled, "Thank Cod it's Friday" by Jane and Michael Stern.
This is a shadowy bar that we daresay no stranger in search of a good meal would likely feel obliged to enter. The swinging door opens onto concrete stairs that lead up and inside, where it is so dim that we see nothing other than a few neon window signs; the light at our table under a corner television seems to go from noon-bright to twilight and back again as the TV flickers light and dark.

Even though half of Klinger's East is a pool hall and the bleak décor includes a sickly green rug and tables covered with matching green oilcloth, it's still a cozy place to eat, even for out-of-towners like us. Customers include wholesome-looking families you'd never see dining in a similar establishment in other parts of the country. But in Milwaukee, taverns aren't just for drinkers—they are community centers.
Today, the entry is still the nice stone one at the west end of the building. A street level door opens to a short stair case and yet another door, this one brand new. Both doors are of the residential sort that you might have on your home, particularly if you are in the low rent district.
As you enter the bar, you can head north to the pool table and the wall of "amusement" machines lined up under windows on the west. The pool table has plenty of clearance, and it appears to be in good shape.
But unless you brought your own cue, forget the billiards, since the sticks provided are plastic. There are a couple other sporting machines in the back room, including a golf game that appears to be popular.
There is a fresh suspended ceiling above the pool room, which is decorated in fachwerk and a green and gold paint scheme. The gold is for the upper part of the walls, and the green carpeting on the wall serves as wainscoting. The floor is partially tiled in linoleum of the church basement variety, while the rear is carpeted. A few strands of lights may be permanent or seasonal. Come back in a few months to see if they are still up. The wall decor is generally of the beer sign variety, while the green and gold motif includes insignias from the Green Bay Packers football team.
A Lakefront Brewery sign joins its Miller cousins above a Harley-Davidson pinball game. You really can't get much more Milwaukee than this place, especially on fish fry night.
Before you head over to the bar for a drink, walk into the addition to the east. Here the green wainscoting is made of wood paneling, and the drop ceiling is also new, but not at the same height as in the game room. (There are three ceiling heights in the bar.) Here you will find a number of tables with green and white checked tablecloths. If food is not being served, you are not likely to see anybody in this part of the building. However, it offers an excellent look at the exposed kitchen and of all the gear within.
The set-up would be ideal for a 21st century Riverwest restaurant like Company Brewing or Cafe Centro, but Klinger's continues to do it old school, and there seems no urgency to press the space into full production.
Take the time to take a look at the genuine paintings of this building and the old Klinger's Tap on N. Richards St. that hang on the east wall. Although naive, they are not without a certain whimsy. A table with a white Formica top holds an old style electronic adding machine. This may be the office for the establishment right before your eyes.
The windows on the south offer excellent views of E. Locust St., including of Linneman's Riverwest Inn, across the corner and Sunrise Food and Liquor, right across the street.
Finally, grab a seat at the bar. It wraps around the corner in a fun, loopy fashion, making it easy to service for the bartender, and convenient for patrons to swap their tales as they drink their beers.
Your fellow drinkers tend to be from the neighborhood and know their way around the place, and know each other. In this respect the place resembles the Riverwest of yore, where the patrons in the neighborhood taverns there also worked and lived in the area. For those who need a break from the hipster scene in Riverwest, you will find it right here.
During the Locust Street festival last year, Ald. Bob Donovan handed out Klement's sausages to passersby outside the tavern. You can not get any less hipster than Bob Donovan.
For many years Klinger's and other bars were powerhouses in Milwaukee's tavern softball leagues. With many major employers around ready to sponsor teams for their workers, baseball, bowling, pool and other league sports provided a welcome athletic opportunity, as well as a chance to grab a couple after the game. In 1989, the city saw the Klinger's East Men's Class D Baseball Tournament at Wilson Park.
In 1993, rainy weather kept the Klinger's softball team out of action for two weeks. "The guys on the team are frustrated. I'm frustrated," said team captain Ed Kosobucki.
Klinger's is listed with Scaffidi's Hideout, Landmark Lanes, the Up and Under and the Gig (all of which we have reviewed) as a member of the East Side Pool League, founded in 1969.
Klinger's also offers a feature once common in Milwaukee taverns, and now quite rare. You can usually find a copy of the daily paper on the bar, available for customers to read.
On Tap - Sponsored by Lakefront Brewery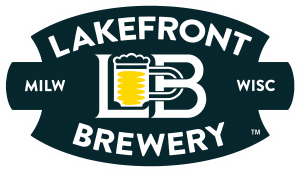 Pabst Blue Ribbon
 Blue Moon
 Lakefront IPA
 Miller High Life
 Miller Lite
 Point Seasonal
Photo Gallery
The Verdict
Trade Name: KLINGER'S EAST
Location: 920 E. Locust St. Milwaukee
Neighborhood: Riverwest
Subdivision: Humboldt Park
Phone Number: 414-263-2424
Website: None Found
Facebook: None Found
Twitter: Not Found
Description: Here is Riverwest as it once was — a neighborhood place proud of its heritage and upholding the grand Milwaukee tradition of serving actual home made food in a modest, clean, homey tavern setting. An unmistakable Green Bay Packers motif sets the scene here. Great views out the window at busy E. Locust St. This is an after-work kind of place, or a suitable spot to pass a weekend watching the game, or playing a few tavern games with your friends. It takes many decades of operation for a tavern to settle into a groove like this one has. A good neighbor on Locust Street for decades, Klinger's is within steps of other well-established places like The Tracks and Linneman's Riverwest Inn. One for the ages.
Featured Drink: Tap beer, or maybe a can of Pabst on Wednesday because it's on sale, and payday's not until Friday. Maybe a little shot of something to go with it. How about some Brandy?
Capacity: 140
Restrooms: 1 Men's room with 1 stall and 2 urinals; 1 Women's room with 2 stalls; and 1 unisex room.
Year Established: Likely a purpose-built tavern since 1906. Operating as Klinger's East and under current ownership since 1976.
Year Building Constructed: 1906; addition to rear 1908; joined with building to the east in 1984.
Estimated Annual Rent: Estimated Annual Rent: 3243 square feet at $8.82/s.f.=$28,603.26 per annum according to City Assessor's calculations. Property is assessed at $16,200 for the 5,400 sq. ft. lot [$3/sq. ft.] and $304,800 for the 6,322 sq. ft. building for a total assessed valuation of $321,000. Property Taxes of $9,611.21 are paid in full. Tavern operator owns building.
Property Owner: Glen F. Klinger & Susan T. Klinger. Date and amount of purchase could not be determined.
Business Owner: Klinger's East, LLC.,Business Owner: Glenn F. Kinger [D.O.B.12/14/1947] 60% owner, Susan T. Klinger [D.O.B.06/04/1958] 40% owner.
Businesses: Business: Full Service Restaurant, Tavern, Cocktail Lounge. Alcohol 60% Food 35% Other 5%.
Walk Score: 85 out of 100 Very Walkable. One of three taverns located within 150 feet of a herring factory. Not many others in the country can offer such proximity to pickled seafood.
Transit Score: 54 out of 100 Good Transit.
Games of Chance:  There are 5 amusement machines.
Games of Skill: One pool table, well situated. Plastic cues are straight, but that's about all you can say for them. Bring your own.
Aldermanic District: 3 Nik Kovac
Police District: 5
Hours of Operation
| Is Open? | Day | Open | Close | Expected Customers | Age Restriction |
| --- | --- | --- | --- | --- | --- |
| True | Sun | 9:00AM | 2:00AM | 80-100 | |
| True | Mon | 9:00AM | 2:00AM | 80-100 | |
| True | Tue | 9:00AM | 2:00AM | 80-100 | |
| True | Wed | 9:00AM | 2:00AM | 80-100 | |
| True | Thu | 9:00AM | 2:00AM | 80-100 | |
| True | Fri | 9:00AM | 2:30AM | 80-100 | |
| True | Sat | 9:00AM | 2:30AM | 80-100 | |
If you think stories like this are important, become a member of Urban Milwaukee and help support real, independent journalism. Plus you get some cool added benefits.