Sponsored
How to Bring Home a Puppy for Christmas
Holidays are not ideal for bringing home a new puppy, but with right approach it can work.
//end headline wrapper ?>
Get a daily rundown of the top stories on Urban Milwaukee
Adopting a new puppy is exciting at any time of the year and introducing a new puppy at Christmas only adds to the joy. However, the holiday season is not necessarily the best time to bring a new puppy home. Still, if there is no way around it, there are precautions you can take to help ease the transition.
Preparation
Before you bring your puppy home you will need to prepare for the arrival.  A checklist will help make sure you have all of the essentials: food, bowls, bed, crate, toys, collar and leash. Designate a quiet area with minimal foot traffic for your puppy's crate. This will be a safe haven where they will sleep at night and have their relaxation time. It may also be necessary to 'puppy proof' the rest of your home by blocking off areas that will be forbidden to your puppy, and moving plants and other enticing chewable items out of reach.
Inform the household of the puppy's arrival. Children should not be introduced to a new puppy on Christmas morning frenzy as this can be very distressing for your new addition. It's scary enough arriving to a strange new place and won't help if there are screaming children ready to rush and smother them with love. Discuss rules surrounding interactions with the new puppy and wait until your children's excitement has settled to introduce them.
When they first arrive
Before bringing your new puppy inside the house, you should take them straight to their designated potty area. Once they have urinated, it is safe to bring them in to explore. Praise them as they do their business to start them on a lifetime of positive reinforcement training.
It is important to let your new puppy explore the home in a quiet and calm manner. Show them their crate and give them a treat to reinforce the idea that it is a good, safe place. Let your puppy wander and sniff around the house without distracting them too much. Children are allowed to watch but should wait until the new puppy approaches them for first introductions. Wait at least a day to start introducing other pets. After they have had some time to observe their surroundings, they should be taken to their crate and allowed to rest.
Establish a routine
Christmas is often a time filled with visitors and gatherings. While Christmas parties are a fun distraction for everyone, it is important to start establishing a routine with your new puppy. This routine should closely mimic what life will be like for them once the holidays are over and the household goes back to work and school.
The new puppy should be fed and taken out to the bathroom at regular intervals. You will need to allocate an appropriate time to do this with your puppy during the Christmas gatherings. They can definitely be included in festivities, but big crowds may be overwhelming and tiring. It is advised to set a time limit for their involvement in such activities to give them sufficient quiet time in their crate. Make sure your puppy is always supervised around decorations and food as well as visiting families and children.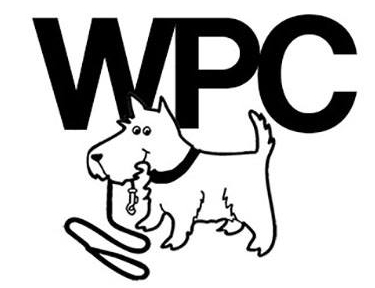 A new puppy will be a great addition to the family for years to come. Bringing them home at Christmas time can bring additional stress, but with the right preparation it can be just as rewarding.
Sponsored by Wisconsin Pet Care
Wisconsin Pet Care is an award-winning company which since 2008 has provided dog walking and in-home pet sitting. Serving the Milwaukee area and surrounding communities, it is available 365 days a year, 24 hours a day. The company's pet-loving folks will come to your home to love and play with your furry family members. Call 877-822- 6926.