Bar Exam
O'Lydia's Has 99-Year History
The atmospheric, old-style tavern still has the original floor, tin ceiling and back bar.
//end headline wrapper ?>
Get a daily rundown of the top stories on Urban Milwaukee
Back in 1893 Lisette Schandein [1848 – 1905] took out a permit to put new timbers under an old building and put on an addition to what was a tavern at what is now 1st and Florida streets in Walker's Point. At the time she was the First Vice President of the Pabst Brewing Company, which she owned along with her brother-in-law, Capt. Frederick Pabst.
In 1894 this area had already begun to become heavily industrialized, with businesses like the E. P. Allis Reliance Works immediately to the south, the South Side Cigar Box Co., the Milwaukee Linseed Oil Works with its flaxseed elevator, along with the Mechanic's Home, a boarding house located just across the railroad tracks to the east.
Lisette was in her late 40's during the Gay Nineties and was involved in a long-time romantic affair with the much younger Jacob Heyl, whom she had seduced when he was in his early teens, back in the 1860's. Heyl lived with Schandein in her 40,000 square foot Grand Avenue mansion. For the sake of propriety, he married one of Lisette's daughters. When the daughter died, Heyl married another of Lisette's daughters. When Lisette died in 1905, Heyl managed to become both the executor and the primary beneficiary of her $7,800,000 estate. Two of Lisette's children were to share in the income from $800,000, while Heyl's wife, their sister, was to receive the remaining $7,000,000. The scandal was revealed in juicy court filings when the will was contested.
Lisette was more than ten years dead when the Pabst Brewery took out a permit on September 18th, 1916 to build the current building at a cost of $5,000 on the northeast corner of what was then Clinton and Florida streets. [The old tavern that Lisette had owned had been torn down in 1913.] The building now bears the name O'Lydia's with the current street address of 338 S. 1st St. It has been selling beers for 99 years.
Neighbors around that time included the Robert A. Johnston Bakery across the street to the west, the Cream City Can Works, Helmholz Mitten Co., Milwaukee Lace Paper Co., Sterling Wheelbarrow Co., Strong Shoe Co., and Van Dyke Knitting Co. all in the immediate vicinity. It was a great spot for a tavern, but a bad time for one.
Indeed, the year 1916 was a lousy one for a brewery to build a new tavern anywhere in the United States. World War I loomed on the horizon, and Germans in general were not particularly popular, and Geman brewers like Pabst were particularly suspect. Prohibition was in the air, and by 1919, with the Volstead Act, selling beer became illegal throughout the nation, fueled in part by nativist, anti-immigrant sentiment.
Although Pabst was out of the brewery business, this building was hardly out of the beer business. Like so many others in the city, it simply adopted the style of a "Soft Drink Parlor," and went about serving brew to thirsty factory workers.
Was there a single tavern in the city that actually went out of business due to Prohibition?
In 1930, during the Great Experiment, this particular soft drink parlor, with the address of 198 Clinton St., was run by a guy named Frank Terzan. This was a great neighborhood for soft drinks, the record shows. There was Joseph Vidich at 115 Clinton St., Mrs Eva Angenten at 127, Michael Hudaj at 131, Adam Koski Billiard Parlor at 135 (and what's a game of pool without a soft drink in hand?). Mrs. Maryanne Kukoski ran a restaurant at 137 and probably served soft drinks, Fred Huehns sold soft drinks at 138, Stanley Simm did the same at 325, as did Emil Novak (350) and Gustav Hofer (362).
But, were I to travel in time for a Prohibition-era soft drink, I would head directly to 337 Clinton St. and buy my carbonated beverage from Trifun Bjelajac, who operated a soft drink parlor there. I believe Trifun was related to Milutuni, Nevanka and Stojan Bjelajac, whom records show also lived in the area.
If Bjelajac's were to be closed on my visit, I suppose I could slip away to the joint around the corner operated by Luka Stoisovljevich. Yes, this was a very ethnically diverse city.
Back to Frank Terzan, who ran the soft drink parlor. By 1935, with beer legal, Terzan's was called a "tavern" once again, and it was one of the more pronounceable among the neighborhood's saloons. Lewis Terzan took over by 1945, when the area was bracing for change in the postwar era.
In 1972 a Pabst sign replaced a Miller sign that had somehow gone up on the old Pabst saloon, and the building was owned by Kevin Cassidy. It had a capacity of 30. In 1983 Bob Flowers had the tavern there, and it was variously known as The End of the Line and as Smuggler's, which was bought in 1993 by Johnny Vassallo. By 1995 the property was known as Slim McGinn's, and was styled as an Irish Pub for the South Side. In 1999, the tavern was extensively remodeled and an addition was put on to expand the operation. A garden and sunroom on the north of the property give even more space in season. This is located on land owned by the railroad, which curves around the property some 20 feet up in the air. I have witnessed a derailed train at that exact spot. Makes for an exciting night out, I'll tell you.
Today the bar retains its old-style look. The floor is very original, although there has been a little work done to the wainscoting over the years. The tin ceiling above is original, and the proportions are very pleasing. The back bar is original and is as nice as they come. During the remodeling, workers found numerous coins that had been flipped over the bar over the years, as I recall.
One of the more notable features of O'Lydia's is the kitchen, which is located at the end of the bar and is extraordinarliy active. The tavern gets about 45 percent of its revenue from food, with many daily specials, and reliable, warming meatloaf available as either sandwich option [open faced] or entree [piled onto a mashed potato bed].
Whereas some South Side bars seem to be neighborhood spots, O'Lydia's has always drawn folks from other areas of the city. Its location on a major north-south thoroughfare is helpful and convenient for commuters. This is one of those taverns that successful owners of other taverns head to when they go on their rounds.
This clientele rouses the dice cups, and the shots of Grand Marnier (or are they drinking Powers? — or is it Jamo's nowadays?) flow. It's a good late-afternoon spot, with established regulars, and a nice place for dinner, for a gathering or to hold an event in the hall above. Free shuttles to ballgames is another plus here. O'Lydia's is well poised for the future growth of its neighborhood, and expect a streetcar to travel past sometime soon.
On Tap - Sponsored by Lakefront Brewery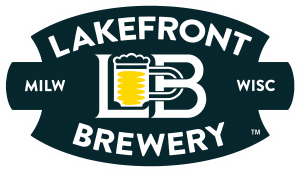 Lakefront IPA
 Angry Orchard Cider
 Blue Moon
 Guinness
 Lakefront Growing Power
 Lakefront Riverwest Stein Beer
 Leinenkugel;s Harvestfest
 MKE O-Gii
 MKE Outboard
 Miller Lite
 Sam Adams Octoberfest
 Smithwick's
 Surly Furious IPA
Photo Gallery
The Verdict
Location: 338 S. 1st St., Milwaukee
Neighborhood: Harbor View
Phone Number: 414 271-7516
Website: http://olydias.com/
Facebook: https://www.facebook.com/olydias?fref=ts Account is quite active.
Twitter: @Olydias Dormant since Mother's Day.
Description: Old working class Pabst bar retains quality proportions and has grown to suit the times with patio, sunroom, dining area and modern bathrooms. Kitchen is still right in front of you, to add to the excitement. Tavern is known for its cuisine, with Prime Rib, and other daily specials. Meatloaf season is upon us. Upper floor holds 60 for events; firm does catering as well. Free shuttles to games and special events. Alcohol represents 50 percent of revenue, with 45 percent food, and 5 percent other.
Featured Drink: $1 Pabst, or whatever I order when I beat you at bar dice.
Capacity: 150.
Restrooms: Men's, women's, large, modern. Irish motif visible in tile.
Year Established: As O'Lydia's, 2011
Year Building Constructed: 1916; addition 1999.
Estimated Annual Rent: 3,429 square feet at $15.54/s.f.=$53,286.66 per annum according to City Assessor's calculations.  Property is assessed at $17,600 for the 2,200 square foot lot [$8.00/s.f.] and $422,200 for the 3,479-square-foot building for a total assessed valuation of $440,000. Taxes of $12,959.81 are paid in full.
Property Owner: Slim's Florida, LLC., Richard J. "Slim" McGinn, Principal. Former operator of tavern here; now owns bar in Brookfield. Bought building 05/09/2002 for $208,800.
Business Owner: McZar's LLC. Linda M. Sackett [D.O.B. 08/31/1963] agent; sole owner.
Walk Score: 87 out of 100 "Very Walkable." Used to be nothing here, so that is an improvement.
Transit Score: 56 out of 100, "Good Transit." Buses today, streetcars tomorrow.
Games of Chance: Five amusement machines. There may be a dice cup at the bar somewhere.
Games of Skill: Team Trivia.
Trade Name: O'Lydia's Bar & Grill
Aldermanic District: 12 Jose G. Perez
Police District: 1
Subdivision: None
Hours of Operation
| Is Open? | Day | Open | Close | Expected Customers | Age Restriction |
| --- | --- | --- | --- | --- | --- |
| True | Sun | 10:00AM | 2:00AM | 100 | |
| True | Mon | 11:00AM | 2:00AM | 90 | |
| True | Tue | 11:00AM | 2:00AM | 90 | |
| True | Wed | 11:00AM | 2:00AM | 90 | |
| True | Thu | 11:00AM | 2:00AM | 100 | |
| True | Fri | 11:00AM | 2:30AM | 120 | |
| True | Sat | 10:00AM | 2:30AM | 120 | |