Bar Exam
Club Garibaldi's Very Italian Roots
It's a bar, restaurant, music club and a place that still serves as an Italian Mutual Aid Society.
//end headline wrapper ?>
Get a daily rundown of the top stories on Urban Milwaukee
In 1907 the Joseph Schlitz Brewing Co. built this corner tavern at 2501 S. Superior St. to serve the working class neighborhood of Bay View. Northeast of this corner at Superior St. and Russell Ave. was the Milwaukee Iron Works Bay View Rolling Mill, the region's first heavy industry and the community's largest employer, which dominated the South Side lakefront from 1868 until it was demolished in 1939.
Schlitz spent $5,000 for this "store and flat," with Charles Lesser as architect. This "Tied House" was one of hundreds owned by the company around the country. This was not one of the company's fancier joints. (For one that is, see what is now Three Brothers Serbian Restaurant, two blocks away at 2414 S. St. Clair St.)
When the city inspector asked for the Water Meter Number for the building on its construction permit, the answer was "water at well." In 1922 Joseph P. Paolo, who owned the building after Schlitz sold it during prohibition, added a 12′ x 20′ garage to the property for $150.
In 1927 he returned with a project to spend $2,500 to replace a wooden wall with a brick one, to excavate a basement, and build a one-story addition to it. This was a rather ambitious addition to a pre-Prohibition-era purpose-built tavern at a time when selling alcohol was illegal.
With this new space, the tavern we now know as "Club Garibaldi" takes its current form.
You enter the club today from its original entrance, cut at an angle into the northeast corner of the building. The floor beneath you is terrazzo, and is presumed to be original. A formica bar is an "L" shaped area that begins at the front door and extends to the south until it terminates in a deep fryer. Behind the bar, an art deco back bar is mirrored, with "Club Garibaldi" engraved on it in script. Ribbed neon light fixtures add a slight romantic touch to the place. (It's the sort of place you take your wife, and not your girlfriend.)  Ceiling fans above keep the air circulating beneath the nicotine-stained ceiling. Twelve swiveling, padded, backed stools make up the seating complement here. There are some ledges on the west wall to set your drinks, and a square table is also available for your use.
A sign at the end of the bar offers some sage advice: "Customer is always right, but bartender decides who is customer."
If you are lucky, your bartender is Joe Dean, 48, who bought the bar business in 2000 with a then-partner. If he's not around, you're still in good hands here.
The decor in this room suits its status as a corner bar and neighborhood gathering place. A chalkboard lists the food and drink specials here. (About 25 percent of the establishment's business is food like chicken wings.)
Framed advertisements recall an earlier era
Who knew that before the Escalade, Cadillac made a military "light trucks" as part of its World War II lineup? An advertisement from the era clears up that question. A couple of octagonal windows admit light into the room, illuminating some other interesting old ads.
Miss Joan Fontaine likes Pabst beer … "it's served at her home," which decidedly is not in Bay View, as a photo shows. (The academy award-winning actress died, at 96, in 2013.) The new War Memorial Center in Milwaukee [1957] is commemorated in a Blatz point of purchase advertisement, complete with a 3-D plastic bottle. Tyrone Power smokes Chesterfields, or did in 1950 before succumbing to a heart attack 8 years later at the age of 44.
Gary Cooper
, on the other hand, says he changed to Lucky Strikes, saying "It's plain common sense for me to prefer this light smoke." Cancer claimed his life at the age of 60.
George Gershwin
is seen advertising Lucky Strikes as well. "I reach for a Lucky instead of a sweet," said the composer, who died of a brain tumor at 38 in 1937.
More recent ads are seen, including one for Clontarf Irish Whiskey, a new favorite on the Milwaukee tavern scene, now that Powers has changed its formula, Clontarf fans say. A banner informs us that the Brewery of the Month is celebrated Wednesday Nights — Keep the Glass! Founder's has the honor this month.
Your fellow drinkers on a casual Monday night are locals and the occasional couples out on the town, and folks who have a hankering for a quick meal. But a step through the double doors, or a visit on a weekend night, reveals a different Club Garibaldi located within the 1927 addition.
This is one of the fancier dance halls in the city, especially considering its humble origins. The floor, which rests on a steel frame, is of maple. Tile wainscoting 4 feet high runs along the walls, and includes elaborate geometrics and some attractive floral motifs. A raised stage is set in one corner of the room, facing a dj booth of nearly the same size across the hall. There is a Beer Pong coin-operated game among the ten amusement devices in the place. Wouldn't you know somebody would get around to inventing that diversion? The room also holds two fine pool tables, which get covered up when concerts are held in the hall on weekends. There is also a bar that can be pressed into service when needed. All this lies beneath a coffered plaster ceiling.
It was enough to impress the assessor when he took a tour in 1994. Back then he said the hall was used only one evening a month, but noted: "Decorative plaster ceiling, arched windows — very nice — well cared for. Very limited parking. Heavy Traffic intersection."
Back in 1934 Ralph Wettestein applied for a tavern license for this place. It was not issued, and we can see why: "Cancelled. Check no good, etc. Cannot locate Wettestein," wrote Building Inspector Leon Gurda.
In 1935,
Walter Eggert
got a tavern dance hall permit for the location.
George Mangino
followed him that year, and ran the place until 1939 when
Alex Pagliasotti
took it over. On January 7th, 1943, the tavern took on its current status as a "Clubhouse" for the Italian American Mutual Aid Society, which holds title the building to this day. Listed as the owner was "Gussippi Garibaldi," in one of the many manglings of the great Italian patriot's name found in city records. In fact, Garibaldi was dead since 1882.
In April, 1947, a suspended ceiling was installed in the front room, with the rear hall mercifully unaltered. In 1953, James Jendusa was the licensee for "Guiseppie Garibaldi." In 1955, Jendusa was ordered to alter an inward opening screen door on the north wall of the dance hall to ensure it opened outward as a safety precaution. In June 1962 a Blatz sign was hung on the building, along with a plastic 4′ x 16′ sign that read "Hall For Rent."
The inspector took a look at the dance floor and was alarmed. He ordered the management to "properly designate dance space area of 600 s.f. by painting a two (2) inch wide stripe around same. (No tables and chairs while dancing in progress.)"
In 1967 James Bontempo was the licensee, and in 1974 a Pabst sign was replaced with an Andeker sign, also with the "Hall For Rent" attachment. In July 1974, a Schlitz sign joined the other signs, with "The New Club" added to the sign, while the Blatz sign was removed. In 1976 the front windows were reduced in size.
Robin D'Amato was the agent in 1978, with a Heileman Special Export Beer sign being added in 1979. Sam Selimi became the operator in 1983. In  January, 2000, the business was taken over by Thomas A. "Tag" Groteleuschen and his partner Joe Dean. Dean bought out his partner about 3 years ago and is the sole proprietor at this time.
The Italian American Mutual Aid Society
So what are "mutual aid societies," and why did "Italian Americans"(among other groups) establish them in Milwaukee? The society's website answers that question:
In the days prior to World War 11, when inexpensive insurance was not available, the organization's sickness and death benefits were crucial to members. … The emotional support given to grieving families by club members was perhaps even more important than the financial benefits. This fraternal spirit was characteristic of the Bay View Little Italy that included perhaps 150 families.
The Society, with its Milwaukee Chapter named after Garibaldi, was founded in 1908 by 40 Italian immigrants. Four were from the Piedmont region, while the others hailed from Marche. These locations are in Northern Italy, and immigrants were drawn to Bay View to work in the factories. A concurrent immigration from Italy was going on in the East Side and Third Ward, but nearly all of those Italians (and about 85 percent of the city's total Italian immigrant population) were from Sicily, an island at the far south of the country. The two groups did not tend to socialize or intermarry. The Bay View Italians tended to work in factories, often with the goal of seeing their children educated and not on a shop floor for the rest of their lives. An exception was Gioncondo Groppi, a Tuscan native whose grocery store remains in business a block away.
The Sicilians tended much more to own their own businesses, and often had the goal of seeing their children working in the family business at an early age. All, however, founded organizations to offer socialization and insurance. Similar groups were found among the Greeks, the Poles and other nationalities, often established at the parish level. Organizations like the Czech-Slavic Benevolent Society and the South Slavic Benevolent Society hint at a different era in this city's history.
Surprisingly, a few of these organizations remain, and the Italian American Mutual Aid Society is one of them. If you care for proof, show up on a Monday evening, when about 10 members of the organization gather in the dance hall for a game of Dartball.
Dartball is a version of an old English bar game converted to resemble baseball. Players are simultaneously pitchers and hitters in the game, which was introduced around 1940. As an article in Life Magazine noted in March of 1941, this "game has won a respectable place on the sports calendars of hundreds of churches, factories, community clubs, schools and police & fire departments.
"Nowhere do dartball addicts pursue the sport more relentlessly than in Milwaukee, where some 3,000 players are organized into eleven major leagues."
Today, in the midst of the dartball renaissance, the guys sit on chairs and joke with each other as the game progresses. The squat darts are thrown underhanded, but the sportsmanship is above board. I guess they found the old board down in the basement, brought it up, and decided to make a regular thing of it Monday nights at the clubhouse. Who knows? With practice some day they may win the coveted Bob Leskovar trophy from the Wisconsin Dartball Association.
When the dart players clear out of the hall, it is the site of about 50 to 70 concert events each year. Bands range from traveling shows to local acts, to special events like the annual Zappafest. The music room usually has a cover charge, while the bar is generally open free-of-charge, even during concerts.
On Tap - Sponsored by Lakefront Brewery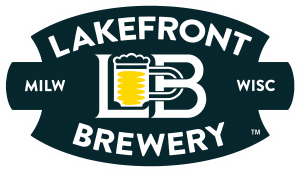 Anchor Steam
Bell's Hop Slam
Central Waters Mudpuppy
Dale's Pale Ale
Founder's All Day IPA
Hacker-Pschorr
Lagunitas IPA
Lakefront IPA
Lakefront Riverwest Stein
Mager's Irish Cider
Miller High Life
Miller Lite
New Belgium Fat Tire
New Glarus Cabin Fever
New Glarus Spotted Cow
Guinness
Photo Gallery
The Verdict:
Location: 2501 S. Superior St. City of Milwauke
Neighborhood: Bay View
Subdivision: Village of Bay View.
Phone number: (414)483-6335
Website: Website: http://clubgaribaldi.com/
Twitter: https://twitter.com/clubgaribaldis
Description: Nonprofit mutual aid society owns historic old 1907 Schlitz tied house with 1927 de luxe dance hall. Neighborhood corner tap in front, community space, dartball field and concert venue in back. Don't take your girlfriend here. Bring your wife.
Food: About 25 per cent of the business here is food, prepared at the bar. Chicken wings are always popular.
Signature Drink: Clontarf Irish Whiskey. It's all the rage now that Powers has changed its formula. Follow your bartender's recommendation.
Capacity: 150 in 3,600 square foot tavern.
Restrooms: Women's, men's rooms.
Year Established: 1907 by the Joseph Schlitz Brewing Co., which operated it until Prohibition. During the great experiment, was expanded, which was rare at the time for a purpose-built tavern. Building owned since 1943 by the Italian American Mutual Aid Society. Operated as Club Garibaldi since then by licensees; current operator in place since 2000.
Year Building Constructed: 1907 as a Schlitz bar with 1,200 s.f. apartment above. Dance hall addition in 1927.
Estimated Annual Rent: $46,404 at an estimated $12.89 per square foot annually. Property assessed at $17,100 for the 3,750 square foot lot [$4.56/s.f.] and $448,900 for the building for a total assessed valuation of $466,000. Taxes are $11,060.36 and are paid on the installment plan. Building owner is a non-profit; building is 13% tax-exempt to reflect use by non-profit owner.
Walk Score: 70 out of 100, "Very Walkable." Not many places to go to the north and east, what with the harbor and the lake, but the rest of Bay View lies at your feet, if you're willing to stretch them a bit.
Transit Score 40 out of 100, "Some Transit" A bit off the bus route, due to the residential character of the neighborhood and the fact that it lies at the edge of the earth. A regular bus line across the Hoan Bridge, which only makes sense, would help this neighborhood's transit options greatly.
Games of Chance: 5
Games of Skill: Two pool tables with unobstructed shots, dartball, even a Beer Pong machine!
Aldermanic District: 14th T. Anthony "Tony" Zielinski [The alderman, a House Confidential honoree, lives just doors away.]
Trade Name : Club Garibaldi
Police District: 6
 Fun Fact: At least one other neighborhood tavern in Milwaukee is owned by an ethnic mutual aid society to this day. Do you know which one? First reader to guess correctly gets to join me when I go there to review it, my treat. Leave your answer in the reply box below. — Michael Horne
Hours of Operation
| Is Open? | Day | Open | Close | Expected Customers | Age Restriction |
| --- | --- | --- | --- | --- | --- |
| True | Sun | 12:00AM | 2:00AM | 70-100 | 21+ |
| True | Mon | 12:00AM | 2:00AM | 70-100 | 21+ |
| True | Tue | 12:00AM | 2:00AM | 70-100 | 21+ |
| True | Wed | 12:00AM | 2:00AM | 70-100 | 21+ |
| True | Thu | 12:00AM | 2:00AM | 70-100 | 21+ |
| True | Fri | 12:00AM | 2:30AM | 70-100 | 21+ |
| True | Sat | 12:00AM | 2:30AM | 70-100 | 21+ |