Taverns
The Red Lion's a Roaring Success
Former Brocach turns from Irish to English, with plenty of beer, ale and cider on hand.
//end headline wrapper ?>
Get a daily rundown of the top stories on Urban Milwaukee
Judging from its first few days of business, the Red Lion Pub on Tannery Row [1850 N. Water St.] is a roaring success.
It took just over a month for the old Brocach Pub to change its nationality from Irish to English. "So pretty much anything that was green, you painted red," one visitor marvelled to a staff member on Friday, December 5th, its opening night.
Although true, there was a bit more to the preparations than a new coat of paint. Gone are the numerous partitions that divided the bar into little cubbies. The room takes on a much more open and convivial atmosphere now that we're all in full sight of each other, and the wait staff can more readily navigate the limited space in the narrow building.
The staff also spent many hours deep-cleaning the kitchen of the place, along with rearranging the chef stations and installing some new equipment.
But on Friday morning, as the Beer Capitol delivery men disgorged case upon case of Miller, Pabst and Lakefront Brewery products into the tavern, there was still a new bathroom plumbing fixture sitting in the middle of the barroom. It turns out the previous batch of new fixtures didn't flush properly. Instead of wringing their hands over this cruel fate, the Brits stiffened their collective upper lip and ordered some new loos.
And so, the devices and the beers were all in their proper place by the pub's opening at nightfall, which comes in the afternoon these days.
The customers got to see the other changes to the bar, which is light but selective in its quantity of atmospheric touches, belying a clever sense of humor and the requisite amount of Britishness to render the pub authentic.
A Cold War-era sign at the door informs departing guests in English and German that they are at the "End of British Sector — Do Not Pass this Point." This appears to be a genuine Berlin Wall artifact.
A droll series of hand-colored aquatints from 1850 spoof the very traditional English Hunting Print genre in "Fores's Hunting Casualties," and a perfectly well-tended collection of Matchbox cars (with boxes and all) rests within a glass-fronted display cabinet. Some if not all date to the era when these toys were British-made. There are a few select horse and auto-racing mementos, along with a whole lot of soccer photographs.
On the staircase hangs "The Peoples Poet," a tribute to British comedian Rik Mayall, who died in June this year at 56. The star of "The Young Ones" TV show was captured in the painting by Clive Promhows, a London native who runs Live Artists Studio here and signed himself "the people's painter" on the canvas.
There is a replica London telephone booth in a corner (a selfie-magnet) and miniature telephone booth candle holders (made in China) on the tables.
The music and a surprisingly large number of the staff may be labelled as "British Invasion," although not a single Beatles tune was heard over several visits. They play up the Englishness here, but never resort to cliche.
The drinks tend toward the ale and beer continuum, and I never even thought about asking for a wine list. There appears to be a sufficient number of spirits in stock. The place also sells food, including Mushrooms on Toasted Brown Bread with Lancashire Cheese, which you just don't find that often on menus hereabouts. Many of the food items like Pot Roast and Bangers and Mash incorporate ale or beer into the recipes.
There are tables along the windows that provide a good view of N. Water St., especially now that the former Gallun Tannery building is gone. The view is expansive, and includes the Holton Viaduct and Lakefront Brewery beyond. But much of the attention on "Match Day" (any day with soccer) will be on the television screens in the bar areas, and who knows what will happen to this place when the 2018 World Cup is held? It opens at 6 a.m. on the weekends so patrons can catch the European games on the telly.
Upstairs from the first floor bar and kitchen is a more-or-less identical bar, with seating and a fireplace on the south end. The second floor also opens up to a bluffside patio, which is not in season right now, but is a refuge in decent weather. The patio landscaping is looking a little bit rough, with the junipers, arbor vitae and yews all needing a trim before they get too far out of bounds.
Was Tavern / Rooming House for Decades
The building at 1850 N. Water St. (originally 1040 N. Water St.) shows on a map of 1894 as an existing structure, and likely dates to the 1880's according to assessor's records. Then and now, a stone retaining wall protected the building from the much higher land above, where N. Marshall St. and E. Land Pl. terminate. In 1903 a permit was taken out to underpin the existing building's foundation (usually the sign of an already-old structure) and in 1911 the Gettelman Brewing Company took out a permit to erect a two story addition to the south for $5,500. The smaller, old portion is a true masonry structure, while the addition is of brick-veneered frame construction. To the north of that is a 21st century addition for the restaurant's kitchen. All blend together seamlessly.
Unlike the much larger Pabst, Schlitz, Blatz and Miller breweries, Gettelman could not afford the city's prime tavern locations, but did do a brisk trade in small spots like this one located near factories and industry on odd-shaped and unusual lots. (The assessor noted "the only usable land is the land the building is standing on.")
The building dropped from the city records, as so many taverns did, until the end of Prohibition. A 1934 Civil Works Administration project surveyed the building and found it had a 6 bedroom apartment above, with a 52 foot by 18 foot tavern on the first floor.
Under "Sanitary Condition of Building," it was noted that: "Floors, walls & ceilings fairly clean. Basement Dirty. Basement ceil. lath is plastered but broken thru in several places — plumbing fair except old trough urinal dirty. Heating good — pipe covering off in several places. Illumination good. One bedroom undersized. Wood fl. in women's toilet dirty."
A stairway ran on the outside of the structure's south end, connecting Water street with the Marshall street plateau above. It was used by neighbors and tannery workers. The outside stairway also had its own entrance to the tavern, which is fondly remembered by this writer.
In 1935 the city came by for an Occupancy Permit for the use of the premises as a tavern by
Michael Makala
. Checked under "previous use" was "tavern."
Although during Prohibition breweries were forbidden to distribute their products or operate retail establishments, it appears the Gettelman Brewing Company continued to own the real estate for many decades, leasing it out to operators.
By 1946 this workingman's paradise was owned by Eddie Ludyen, with Gettelman owning the building and the Gettelman sign outside. 
By 1961 it was known as the "Five and Ten Tap," with Gettelman still owning the building as late as 1969. In 1971 a fire damaged about 500 square feet of the rooming house portion of the building. Ten 20 ft. rafters had to be replaced. In 1975 the tavern had gross sales of $51,000 per year, and $61,061 the next year.
In 1981 the Gettelman sign was replaced with an "Old Style" sign, and in 1980 the tavern license and the rooming house license were in the name of Patricia Vogl, the daughter of Lutyen, and wife of Bill Vogl, a high-ranking Milwaukee Police Detective, and head of the department's homicide unit. The place was known for its fish fries, cooked in a room the size of a closet, as well as for its isolated — indeed desolate location. Ludyen started the fish fries in 1933. In 1990, a fish fry cost $4.50. In addition to off duty cops, the place was popular with folks who like to find unusual locations, including real estate investor Jim Wiechmann, a House Confidential Honoree, and owner of the former Curve bar further down the street. Even at that early time, he was scouting the area for real estate.
For its first century and a quarter, the hulking Gallun Tannery hid the tavern in shadows, and there was no development to the north where Highbridge, Riverbridge, the 1950 on Water, Bel Air and other projects now exist. Vogl retired in 1991, and the operation pretty much shut down in 2000, when the last of the rooming house residents left. It sat vacant until 2007 when Brocach opened after constructing the kitchen addition, remodeling the interior, and adding the second-floor tavern space and patio.
In May 2009 Chief Ed Flynn and Jessica McBride had their first rendezvous here some months after the chief had been the subject of a story she wrote as as a freelancer for Milwaukee Magazine. Their affair became a news item that embarrassed both parties and their spouses.
On Tap - Sponsored by Lakefront Brewery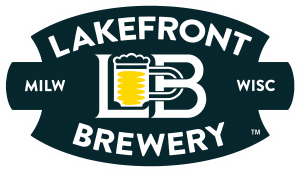 Fuller Smith and Turner PLC Fuller's ESB
Guinness Brewery Smithwick's Irish Red Ale
H. P. Bulmer Strongbow Cider
Kulmbacher Brauerei Kulmbacher Pils
Lakefront Brewery Riverwest Stein
MillerCoors Brewery Miller Lite
New Glarus Brewery New Glarus Spotted Cow
Sprecher Brewing Co. Lion's Pride IPA
Wells and Young's Ltd. Wells Banana Bread Beer
Schöfferhofer Weizen-Mix Grapefruit
Photo Gallery
The Rundown
Location:1850 N. Water St.
Neighborhood: Brady Street / Lower East Side
Subdivision: Pearson and Hubbard's Addition
Phone number:  (414) 431-9009
Website: http://www.redlionpubmke.com/
Facebook: https://www.facebook.com/redlionpubmke
Description: A working-class Gettelman bar for many decades. Survived prohibition and a rooming house fire. Spent some time as a fake Irish Pub before its recent transformation into an authentic British one.
Food: Scratch-made pub fare, with a nod to the states.
Signature Drink: A Cheeky Pint of Ale, mate.
Capacity: 274 in 4,330 square foot tavern.
Restrooms: Two for lads,two for lasses. New units flush like a charm.
Year Established: 2014 in present guise. Purpose-built tavern building, occupied, probably continuously, for over 125 years. Formerly had rooming house above.
Year Building Constructed: Built 1880; possibly earlier.
Estimated Annual Rent: $90,713 according to assessor's calculations.
Walk Score: 89 out of 100, "Very Walkable." In the middle of quite long block, tucked into a hillside with the river to the west, but otherwise in the thick of things. Development of Gallun Tannery site should increase score.
Transit Score 54 out of 100, "Good Transit."
Games of Chance: Zero.
Games of Skill: None.
Aldermanic District: 3rd, Nik Kovac.
Hours of Operation
| | | | | | |
| --- | --- | --- | --- | --- | --- |
| Is Open? | Day | Open | Close | Expected Customers | Age Restriction |
| True | Sun | 6:00AM | 2:00AM | 300 | |
| True | Mon | 11:00AM | 2:00AM | 100 | |
| True | Tue | 11:00AM | 2:00AM | 100 | |
| True | Wed | 11:00AM | 2:00AM | 100 | |
| True | Thu | 11:00AM | 2:00AM | 200 | |
| True | Fri | 11:00AM | 2:30AM | 400 | |
| True | Sat | 6:00AM | 2:30AM | 400 | |