Taverns
Historic Brown Bottle Reopens
The 1907 building has an atmospheric interior filled with Germanic touches and Old World craftsmanship and the Schlitz is just $2 on tap.
//end headline wrapper ?>
Get a daily rundown of the top stories on Urban Milwaukee
The Brown Bottle, the former hospitality room of the Joseph Schlitz Brewery, re-opened for business Monday, November 17th, mildly reconfigured and under the ownership of Gary Grunau, the real estate titan who can now add saloonkeeper to his resume.
The windowless pub, located on the ground floor of what had been the Schlitz executive offices and stock-house building, erected in 1907, was opened to great fanfare on August 18th, 1938 by Mayor Daniel Hoan, who was presented an enameled gold key at the event. That artifact is now in the collection of the Milwaukee County Historical Society.
There was no mayoral presence at the most recent re-opening, the third since the place was shut down and nearly dismantled in 1982 when the brewery that made Milwaukee famous was sold to Stroh's of Detroit, now a part of Schlitz's longtime rival Pabst.
The pub closed most recently in 2012 after seven years operation as Libiamo's.
But Monday's crowd included Grunau, who was seated near the massive oak front door of the old saloon at a table with friends. He was greeted by Lakefront Brewery owner Russ Klisch, who presented Grunau with a vintage Schlitz glass.
The place was pleasantly packed, mostly with office workers from the Schlitz Park tenants. Among the after-workers seated at a table beneath a wooden carving of the trademark Schlitz globe were some folks from the Milwaukee Bucks basketball team, including owner Wayne Lasry. The Bucks are now among the tenants at the office park which Grunau has been redeveloping for three decades.
The tavern is owned by the Brown Bottle LLC, which itself is a subsidiary of Brewery Works LLC. Sam Denny, 60, the firm's Executive Vice President and General Manager is the registered agent for the pub.
For years the Brown Bottle was the last stop on any tour of the Schlitz brewery, where visitors were given a few samples of the company's beer, and some postcards to mail free to anywhere in the U.S.
The setting was gemutlich to the nth degree, with ornamental plaster ceilings, massive carvings and antler chandeliers crafted by Cyril Colnik. These all remain. Historic photos also show cuckoo clocks, a massive tile heater and a rather extensive collection of beer steins and other such yodel-ay-hee-hoo knicknacks.
These no longer survive, and it is somewhat remarkable that the Brown Bottle itself did, since the evil folks at Stroh's shipped much of the furnishings to Detroit for a brewery hospitality room of its own. That facility never came to pass, nor did the brewery's plans to dismantle the whole operation.
What we are left with is considerable — an assemblage of some of the city's finest depression-era craftsmanship, built at a time when workers retained old-world skills and when labor was cheap.
Brewery president
Erwin Uihlein
conceived the idea for the tasting room, and supplied a considerable amount of raw material for the decor, including much massive woodwork that is said to have come from quite old buildings in Europe.
This is certainly plausible, since much of the hardware and carvings show considerable age and authenticity.
The Uihleins, who were fond of incorporating bits and pieces of old castles in their baronial Milwaukee estates, probably had crate loads left over to incorporate into the facility. Grunau's team has done a good job of presenting everything in good order and in fine condition. The refinishing of the front door is a good example, and was long overdue.
The walls include a limited selection of what was once a vast trove of historic photographs of the site and of visitors to it. Unfortunately, those photos that remain lack captions, and some of the Hollywood character actors pictured in the place are unidentifiable to this reviewer, although Lucille Ball and Desi Arnaz certainly caught my eye,  as did Ed Wynn, who is barely remembered.
Past guests included such folks as Eleanor Roosevelt (here to give a luncheon speech and for heaven's sake not to drink a beer in 1947), President Harry S Truman (here for a beer), Bob Hope, Tony Curtis and Carol Channing. (Channing is still alive.)
Much has changed since Libiamo closed. For instance, the giant brewhouse to the east has been demolished, with a few decorative terra cotta parts left behind and planted in the landscape like festive tombstones. This will be the site of a beer garden next season.
Vintage 1990s interior changes, like a rear bar and meeting rooms have been eviscerated completely, and now serve as an office building lobby and path to new bathrooms.
Sadly, the original men's room, with its book-matched green granite walls and toilet partitions, is out of service. This is a terrible shame, for it certainly ranks as among the finest such facilities in the nation. The new bathroom, down the hall quite a pace, jars one back to the reality that you're in an office park and not in a plumbing fantasy world. Bring back the old one!
Grunau made a number of other changes in the interior, some of them quite contemporary, in an attempt to "soften up" the interior as he put it.
The antler chandeliers are augmented by hanging bare-bulb light fixtures surrounded with clear fishbowl globes. Alcove seating, which was once bench-and-chair, is now lounge style, with triangular brushed aluminum chairs that are comfortable, if a bit low.
A center table, where the Bucks folks were sitting, is a bit long for the space, and juts out into the tavern area, which is not as large as one might imagine, especially with the old meeting rooms being gone. Capacity is 67.
Grunau himself is not running the day-to-day operations of the place, and has hired Tony Keller as the manager. Keller, a Whitefish Bay native, was hired a week ago from the Lowlands Group, where he had been the manager of the Cafe Hollander in Wauwatosa. On Friday he was at the Hollander, and by Saturday he was full time at the new job. He said he transitioned between the two jobs with no time off to catch his breath, and none likely in the near future.
Keller is assisted by Executive Chef
Ben Hudson
, formerly of Bacchus. They both have their hands busy coming up with a full service menu by December 1st, when they hope to begin offering regular dinner service.
Right now, the bar serves a limited luncheon and "Bar Bites" happy hour menu, including fried Schlitz-infused pizza dough nuggets accompanied by a cheddar beer dipping sauce ($8), and Butternut Squash Wontons ($7), served with a red dipping sauce. The menu also includes Brown Bottle Chips and Dip ($5), a Wisconsin Cheese Plate ($14) and a Brie and Apricot Flatbread ($14), with more selections to come.
A drink special, to be sure, is Schlitz on tap, available for only $2. Miller Lite, if you insist, is available for $3.50 a pint. A number of other beers are available (see list below), evenly divided between those from Beer Capitol and Beechwood, our two major beer distributors hereabouts.
Klisch, the Lakefront Brewery owner who came by for a routine "quality control inspection" (his term), noted with pleasure the Lakefront Fixed Gear and Brown Bottle Lager on tap for $5. (He brews both of them.) Curiously, New Glarus Spotted Cow, which is so popular in this state that it outsells Bud Light, is available for only $4. Why discount your best selling product? The Uihleins would never have done that.
On Tap - Sponsored by Lakefront Brewery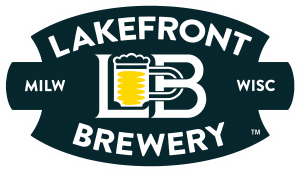 Bell's Two-Hearted Ale
Founder's Breakfast Stout
Franzikaner
Goose Island Mathilda
Guinness
Lakefront Brewery Brown Bottle Lager
Lakefront Brewery Fixed Gear
Miller Lite
New Glarus Spotted Cow
Schlitz
Photo Gallery
The Rundown
Location: 221 W. Galena St. Milwaukee
Neighborhood: Schlitz Park
Phone number:  (414) 226-6978
Website: http://brownbottlemke.com/  ["Under Construction"]
Facebook: https://www.facebook.com/brownbottlemke
Description: Holdover from glory days of Milwaukee industrial brewing. Was popular tourist stop, drew in the occasional local.
Food: Lunch and "Bar Bits" for now. Dinner begins in December.
Signature Drink: Schlitz! Two bucks for a glass.
Capacity: 67 in 6,998 square foot tavern. [Seems light, numbers may be preliminary.]
Restrooms: One for men, one for women. Both brand new. Bring back the old ones!
Year Established:1938. Re-established 1986, 2005. Latest iteration, 2014.
Year Building Constructed: Built 1907 as "Stock-House" of Schlitz brewery. Adjoining building demolished 2014; site will offer beer garden in season.
Estimated Annual Rent: $71,379 according to assessor's calculations. Landlord is tavern operator.
Walk Score: 82 out of 100, "Very Walkable" Score is likely to rise with neighborhood development.
Transit Score 75 out of 100, "Good Transit." Will be better once mayor gets streetcar running, which could be soon.
Games of Chance: None of those tacky machines here.
Games of Skill: None.
Aldermanic District: 6th, Milele Coggs.
Hours of Operation
| | | | | | |
| --- | --- | --- | --- | --- | --- |
| Is Open? | Day | Open | Close | Expected Customers | Age Restriction |
| True | Sun | 11:00AM | 9:00PM | 250 | |
| True | Mon | 11:00AM | 10:00PM | 250 | |
| True | Tue | 11:00AM | 10:00PM | 250 | |
| True | Wed | 11:00AM | 10:00PM | 250 | |
| True | Thu | 11:00AM | 10:00PM | 250 | |
| True | Fri | 11:00AM | 11:00PM | 250 | |
| True | Sat | 3:00PM | | 250 | |