//end headline wrapper ?>
Get a daily rundown of the top stories on Urban Milwaukee
In the run-up to this historic election cycle, VITAL asked a sampling of your elected officials one question. We deliberately chose politicians at the city, county, state and federal levels, both Republicans and Democrats, in the hope that the responses of five different people who serve their constituencies from different horizons of perspective would offer some collective insight into where we are, where we're headed and how we're going to get there in the next four years.
Their repsonses virtually careen from fiery stump speech to party line recitation to four-point-plan. If you follow politics, not much here will surprise you, but it is a rather fascinating character study.–Jon Anne Willow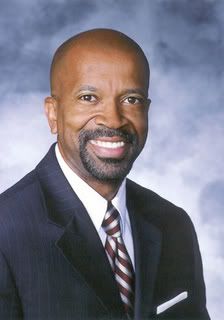 Willie L. Hines Jr.
Alderman, 15th District
Milwaukee Common Council President
Having grown up in public housing, I am well acquainted with severe struggles many residents of Milwaukee face. My nine siblings and I always knew that having food on the table was not something to take for granted. We witnessed decay and destruction up close. And we learned to be thankful for everything, in and out of season – regardless of circumstances. Those childhood lessons have equipped me with a unique perspective when it comes to government and serving the needs of citizens. I know that significant challenges present significant opportunities – it's a belief that guides my everyday life as an alderman and as Common Council President. I've witnessed individuals and communities in my district overcome myriad obstacles, so I know that it can be done with the right mix of determination and sound public policy.
In regard to unemployment, housing and transportation, Milwaukee can do much better. We can – and should – face down these challenges and transform them into opportunities for growth, prosperity and a better quality of life for everyone.
Part of the solution rests in a word that is often talked about but seldom realized: regionalism.Just as Milwaukee has its share of challenges, so too do our suburban neighbors: New Berlin has the largest industrial park in the state, but they need employees; many Waukesha residents want to get in and out of downtown Milwaukee quickly, but our inter-transit system is anemic; Shorewood and Whitefish Bay rely on Milwaukee for their employment options, but they offer almost no affordable housing. By recognizing that we are all one community, we can leverage our mutual advantages to address our mutual shortcomings. If Milwaukee can have sister-city relationships with municipalities in China and Africa, surely we can collaborate with our suburban counterparts.
Recently, the topic of regionalism was fiercely debated when New Berlin came to Milwaukee seeking a deal for Lake Michigan water. This was not a surprise; as soon as the Great Lakes Compact was signed, we new that New Berlin would be the first candidate on the docket to be vetted for full connection to Milwaukee's world-class fresh water infrastructure. Some have said that the New Berlin/Milwaukee water agreement offered an example of regionalism. But I say regionalism has to be a twoway street. According to official City of Milwaukee resolution, New Berlin was required to do a housing study and transportation study in order to be eligible. Neither study was ever attempted, much less submitted. No new bus lines linking Milwaukee residents to New Berlin's industrial park jobs. No new affordable housing units. No sustainable benefit to Milwaukee residents.
I harbor no ill will toward New Berlin or any other suburban community. I understand that they have their needs (fresh water being a major one), but we also have ours. The region will not benefit if we ignore the momentum, vision and needs of Milwaukee. A truly regional perspective will allow us to address our most pressing challenges head-on, transforming them into authentic opportunities.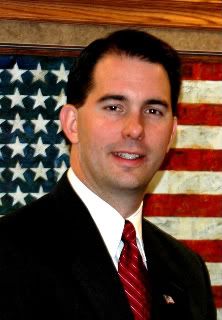 Scott Walker
Milwaukee County Executive
Jobs are the biggest issue facing people in Milwaukee County today. Education is our greatest challenge.
Without a steady stream of prepared individuals entering the workforce in our county and in our region, employers will look to other locations and outlets to get the workers they need to run their companies. We must have quality schools.
Dramatic changes must take place within the Milwaukee school system and other outlets must be allowed to enter and expand. Students in Milwaukee must be prepared for the jobs of the next generation.
In addition, our technical school system should move away from courses offered at colleges and universities within the state and focus on preparation for skilled trades and specific technology-driven areas. Identifying and targeting areas where we have seen growth, such as in areas in our region like large-scale mining equipment and lean manufacturing, for example, will provide stability in our job market.
Supporting development of an engineering and sciences building for UWMilwaukee on the county grounds near the regional medical center will provide access to a talent pool to continue the growth of the center. Expanding the role of the regional medical center is a sound economic strategy benefiting the entire Research Park.
Overall, the cost of doing business in the region must also be addressed to keep jobs here, too. Taxes, fees, regulatory burdens, health care and litigation are all costs that must be managed to keep employers in the region.
Lowering property taxes is imperative to keep jobs in the county. We need to show that we can compete with other parts of the country. Budgets in the county were increasing almost 6% per year until I pledged no increase from the tax levy of the previous year. This changed the terms of the tax debate resulting in an annual increase of just over 2%.
An increased sales tax is not a solution to property tax relief, but would create a tax island by driving businesses and customers out of Milwaukee County. We can not turn to increasing taxes on our already strapped taxpayers as a first resort in meeting our fiscal challenges.
The choice is not to either raise taxes or cut services. We need to demand greater innovation from our government to maintain necessary programs and quality of life assets. Implementing a park district, seeking public-private partnerships like the popular Red Arrow Park and Bradford Beach vendors, and exploring a lease of Mitchell International Airport to fund improved transit options are creative, exciting opportunities for our county and region.
Negotiating better rates with our health care providers and investing in the wellness of our employees will ensure continued efficiencies and savings in the rapidly rising health care costs we all face.
We owe it to the taxpayers to keep an open mind to ideas that can save money and provide better services. A clear agenda that focuses on these items can spur our economy and improve our future.
James Sullivan
State Senator, 5th District
The state of Wisconsin faces some great challenges, but with great challenge comes great opportunity. Over the next 4 years, our leaders must engage these challenges, connect with each other, cooperate where they can, and deliver solutions over rhetoric. Let me offer two examples. The last state budget was passed almost entirely on the back of the cigarette tax. It is not real, it is not sustainable, to pretend you can run government on nothing but sin tax increases. We've also seen Milwaukee County run by the mantra of zero tax increases. That's neither governance nor leadership; it's a bumper sticker.
We have an impending crisis in state government, and it affects all our public sector resources, from schools to libraries to roads. Without engagement and cooperation from our leaders, Wisconsin is going to lose ground in relation to other states in our region. Wisconsin will be less competitive in our efforts to attract and retain the people and businesses that we want to have in order to sustain our quality of life. Take any issue confronting us: healthcare costs, transportation challenges – especially a lack of widespread mass transit – economic development, or a school funding structure that erodes school systems bit by bit every year. None of these challenges are going to be remedied in just four years, and none of them will be fixed at all if we don't get more realistic leadership, more cooperation and less posturing.
There will be those who will tell us that lower taxes will be a cure-all for all our challenges. These are bumper sticker leaders. They do not offer a long-term vision for growth for the community they serve, but seek to tell you what sounds good long enough for you to re-elect them. Ultimately, that approach is not about where we are all going as a community; it's about security for that politician. Real leaders work with the parties involved and sometimes they have to tell you difficult things.
Here is one of those difficult things. Thirty-six percent of Minnesotans have four-year college degrees. Twenty-four percent of Wisconsinites do, and the gap is widening. Given the choice and the need for a skilled and educated workforce, where are you going to locate your high-skill, community-sustaining business? The bumper sticker people will tell you that all we really need is a lower tax environment. Mississippi is a low-tax, low services environment. I, for one, would rather compete with Minnesota than Mississippi.
I am optimistic about the outlook for progress for southeastern Wisconsin over the next four years. The reason for my optimism is that voter frustration and the harsh reality of having to actually budget and govern is beginning to force elected leaders into working together. I am hopeful that leaders will work toward a shared vision of what we want to be a generation down the road. It is difficult to indulge in political posturing when you're hitting a budgetary wall and prioritization decisions are forced upon you. It would be better to have leadership that sets out with a plan to reach long term goals. It will be up to all of us as citizens to demand more in terms of leadership and to reject the posturing.


James Sensenbrenner
U.S. Representative, 5th District
The greatest challenges facing the people of the Fifth District of Wisconsin are a combination of high taxes, out-of-control government spending, and crime. Without a doubt, Congress needs to continue to cut taxes and spending, so that more people can have more money in their pockets, with the federal government taking less of it.
This is a message that the new Democratic leadership in Congress should heed – that the problem with our budget deficit is not a lack of revenue, but the fact that Congress keeps spending too much of your money, often with very little in the way of oversight. One culprit responsible for a lot of wasted funds is the everpopular earmark, or pork, that a Representative inserts into various bills to showcase to his or her constituents back home as proof of the "good" work being done on their behalf in Congress.
But each taxpayer dollar sucked out for a specific pork project represents one less dollar available for the general American public. How can Congress stop this practice? Members can sign pledges on earmark moratoriums, as I did earlier this year. Members can also vote against earmarks, or better yet, the Democratic leadership in Congress can eliminate them completely next year, if not sooner. After all, it is how a Member votes that counts – not how he or she talks. During my years in Congress, I have attempted to lead by example on fiscal issues, and for that, I have been recognized and honored by groups like the Council for Citizens Against Government Waste, which just named me a 'Taxpayer Super Hero' for 2007 for my 100 percent voting record to reduce waste, fraud and abuse within the federal government.
Another area that constantly requires a great deal of attention in Congress is crime. When I was Chairman of the House Judiciary Committee for six years, I made a point of pushing forward legislation to provide local law enforcement with the tools and funds they need to fight crime in their respective jurisdictions. I worked particularly hard to update the criminal code to provide cops with the tools they need to more swiftly bring to justice the nation's sex offenders, and to provide enhanced services for victims of sexual assault.
I cannot emphasize enough the safety of the American people. We should all be comfortable walking the streets of downtown Milwaukee at any hour of the day or night, but the reality, as we know, is far different. Congress has an obligation to continue to protect you, me, our family and our friends. But it has to do so responsibly, in a manner that encourages and stresses local responsibility, so that cops in Menomonee Falls can approach crime differently than cops in Milwaukee.
These are a couple of areas where Congress can work for the people rather than for a handful of Members who may believe they know what's best for the entire country. Given the right tools and flexibility, along with some oversight, there's no end to the challenges that the American public can overcome.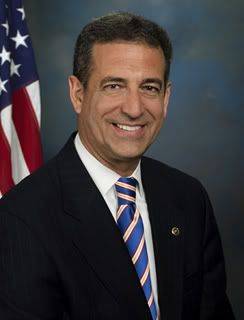 Russ Feingold
U.S. Senator
A tough economy, flawed trade agreements, rising health care costs and rising energy prices have put working families in a difficult position. This economic pressure is a real challenge for working families across Wisconsin. But our state's unique strengths and resources are a great cause for optimism. We can harness Wisconsin's tremendous workforce and innovative small businesses to create jobs and enhance our economy.
I introduced the E4 Initiative – dubbed E4 because of its focus on Economy, Employment, Education and Energy – to help meet the challenges facing Wisconsin's working families. In order to do that, we need to boost small business innovation, strengthen workforce development, support job growth in the emerging energy sector, build new education partnerships and expand transportation opportunities.
American small businesses generate approximately half of our nation's payroll jobs and most of our new employment opportunities. Studies also have shown that small businesses are the greatest source of net new employment in inner cities, generating 80 percent of the total employment.
My E4 Initiative supports small business by increasing total federal spending on grants for small business innovation research and prioritizing grants for work on energy, water, transportation and domestic security issues, which are key national priorities and where Wisconsin has a competitive advantage. In particular, Milwaukee's growing small businesses and research institutions focused on water technology make it an ideal location to become the 'Silicon Valley' of water technology.
We have to do a better job of connecting these businesses and others with the strong Wisconsin workforce. I want to empower workers by providing them with proof of their skills, an important bargaining chip that can mean better wages and benefits, more opportunity and less time searching for employment. The E4 Initiative will promote skills standards certificates, which workers can get while on the job as a validation of skills they use every day or by workers seeking to enter a new field.
These skill standards would be particularly helpful in the emerging energy sector. Skyrocketing energy prices are creating a huge demand for jobs to help make buildings more energy efficient, to conserve energy, and to expand renewables. The E4 Initiative continues my strong support of "greencollar jobs" and federal programs that create jobs as they fund renewable energy and help communities, farmers and businesses become more energy efficient.
A strong workforce is founded in a good education. That is why my initiative also seeks to help high schools, businesses and workforce development boards work together to present new and exciting career paths for our students in emerging industries and to give them opportunities to explore those paths, whether they are going onto college or directly into the workforce.
A qualified, educated worker can only meet the needs of business if they can get to the jobs and businesses that need them. My E4 Initiative will help do that by strengthening the Job Access and Reverse Commute or "JARC" program, which enables low-income individuals to have access to better jobs by providing them reliable transportation.
Wisconsin has tremendous potential for new growth if we can harness our innovative new ideas and strong workforce to strengthen the state's economy. We can meet the economic challenge faced by working families and help create more opportunities with a multi-faceted approach focused on small business, workforce development, energy jobs, education and transportation.
Ed Note: Ultimately, one of the officials we solicited chose not to participate, which is why there are only five, more liberals than conservatives and no women. We encourage you to share your comments on this story at vitalsourcemag.com.—Jon Anne Willow