Press Release
WisGOP Goes Full "Trump Train" In Eau Claire
Desperation?
MADISON –  Desperation? Maybe pity? We're not sure why Gov. Scott Walker and Sen. Ron Johnson finally decided to campaign with Donald Trump in Eau Claire today, but the two will finally share the stage with the embattled Republican nominee after months of ducking and dodging his campaign appearances.
Down in public polling and struggling to keep his campaign afloat here in Wisconsin, Trump could a use a few Wisconsin friends to keep him company. But it's troubling that Wisconsin Republican leaders would stand shoulder to shoulder with Donald Trump and legitimize his divisive and dangerous campaign for president.
"Scott Walker and Ron Johnson must think it's ok to share the stage with someone who has a record of demeaning women, gloating about sexual assault, bragging about not paying taxes, and has disturbingly close ties to the Kremlin," Democratic Party of Wisconsin spokesman Brandon Weathersby said on Tuesday. "Donald Trump doesn't represent Wisconsin values and WisGOP's coziness with the dangerous New York billionaire shows how supremely out-of-touch their party is."
Mentioned in This Press Release
Recent Press Releases by Democratic Party of Wisconsin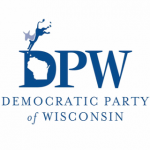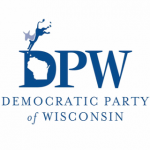 Jul 18th, 2017 by Democratic Party of Wisconsin
If you ask people across the state what the state should fund, most will tell you that we should fund our schools, our roads and essential services that keep us safe.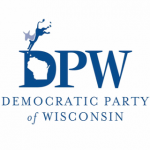 Jul 16th, 2017 by Democratic Party of Wisconsin
"Kevin Nicholson was in a position to stop the problems at Wisconsin Veterans Home at King and he did nothing until it was politically expedient."