Press Release
Mike Gallagher Continues to Stand By Donald Trump
50 national security officials say Trump would be "most reckless President in American history"
MADISON – It's been two weeks since 50 GOP national security officials signed a letter saying Trump "would be the most reckless President in American history," and yet Mike Gallagher continues to stand by his stated support for Donald Trump, even suggesting he should start naming his foreign policy team.
"For years, Mike Gallagher lived in a high-end neighborhood in Washington, working for the politicians who run the place," Brandon Weathersby, spokesman for the Democratic Party of Wisconsin, said on Monday. "With top national GOP leaders calling Trump reckless and dangerous, it's astounding that "DC Mike" is willing to put his party over his country by not outright rejecting a presidential candidate so unfit to serve."
Despite the outcry from our country's top military officials, Mike Gallagher seems to be comfortable with Donald Trump being in control of our military and the nuclear codes. Gallagher has tried to cover his bad judgement by saying Trump will "put the best people around him and listen to their advice and council." However, GOP leaders disagree, stating he will be unable to listen to his advisers or encourage conflicting views.
"Mike Gallagher's support of Donald Trump is dangerous for Wisconsin and our country. We deserve better than another Trump apologist representing us," Weathersby concluded.
Mentioned in This Press Release
Recent Press Releases by Democratic Party of Wisconsin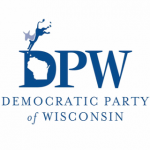 Jul 21st, 2017 by Democratic Party of Wisconsin
Did Kevin Nicholson support Rep. Dale Kooyenga and D.C. Leah's votes to raid millions from the funds available to take care of Wisconsin's elderly veterans?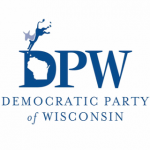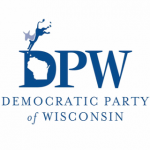 Jul 18th, 2017 by Democratic Party of Wisconsin
If you ask people across the state what the state should fund, most will tell you that we should fund our schools, our roads and essential services that keep us safe.