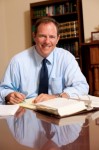 Press Release
Budget Puts Extreme Policies before Middle-Class Families
Madison—Rep. Jon Richards (D-Milwaukee), a member of the legislature's budget committee, issued the following statement on passage of the budget.
"Since the start of the budget process, Republicans have shown no interest in working together with Democrats to build a budget for Wisconsin's middle class.  The very fact that our floor debate was delayed by 24 hours so they could cook up more backroom deals to make close to 30 substantial changes to the budget shows they aren't serious about bipartisanship or being open with the public.
"The budget needs a major overhaul, but nothing the Assembly did today gets us any closer to providing adequate funding for public schools, expanding access to affordable health care or providing targeted tax relief to middle-class families.  With their failed track record on jobs hanging on the state like an albatross, Wisconsin Republicans had every incentive to change course, accept new ideas and work together with Democrats.  Instead, they passed a budget that is so bad, so damaging and so fiscally irresponsible, that the only way they can justify it is by trying to deceive the public about what it does.
"In the Joint Finance Committee, Democrats offered plans to increase public school aid by $275 per student, insure 85,000 more people on BadgerCare while saving state taxpayers $120 million and provide targeted tax relief to middle-class families.  But at every turn, Republicans shot down our attempts to find common ground on policies that will rebuild the middle class and move Wisconsin forward again.  Instead, they expanded private school vouchers statewide, provided only skimpy funding to public schools that doesn't even keep up with inflation and gave an expensive tax cut to the wealthy that creates a $500 million hole in the next budget.
"The budget passed by the Assembly is disastrous for Wisconsin.  It deserves and received bipartisan opposition.  The only way to fix this budget is to start over from scratch.  I call on my more moderate, thoughtful Republican colleagues in the Senate to do the right thing and to vote no on this bad budget."
Contact: Rep. Jon Richards
June 19, 2013 Office (608) 266-0650
Cell (414) 416-1695
People:
Jon Richards
Government:
Joint Committee On Finance
,
State of Wisconsin
,
Wisconsin State Assembly