Press Release
WisDOT soliciting bids for WIS 20 road work in Racine County
Resurface work will be first step to prepare for Foxconn Development
The Wisconsin Department of Transportation (WisDOT) has placed ads requesting bids to complete resurfacing work on WIS 20. The Department would look to let the work in February with work expected to get underway in March. The work will improve the condition of WIS 20 in anticipation of increase use due to the work in and around the Foxconn development site and the upcoming major reconstruction of the I-94 North/South corridor.
The work will include resurfacing just over 2.5 miles of WIS 20 between I-94 and County H. Included in the scope of work is grading, milling, base patching, pavement repair, diamond grinding, beam guards, signs, pavement markings, traffic signals and street lighting. The work is expected to be completed in May. This project will be coordinated with the ongoing work on the frontage roads along I-94 between WIS 20 and County KR.
For additional information on the I-94 North/South project go to:
https://projects.511wi.gov/i94northsouth/
And for the latest traffic information use:
More about the Foxconn Facility
Mentioned in This Press Release
Recent Press Releases by Wisconsin Department of Transportation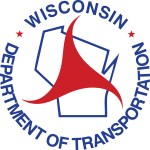 Sep 5th, 2019 by Wisconsin Department of Transportation
"The objective of this program is to provide local officials the flexibility and funding they need to address the transportation projects that are most needed in their communities," Governor Tony Evers said.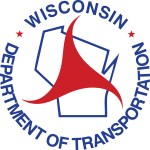 Aug 30th, 2019 by Wisconsin Department of Transportation
Established in 1939, the State Patrol began with 46 inspectors with duties to "enforce the state motor vehicle code and regulate motor carriers."