Press Release
Wild Space Tells New Stories in Reckless Wonders
Wild Space Dance Company has new stories to tell in its season finale, Reckless Wonders.
Milwaukee, WI  (April 1, 2015)… Wild Space Dance Company has new stories to tell in its season finale, Reckless Wonders. Wild Space Artistic Director Debra Loewen has gathered Ex Fabula storytelling collective, company members and past collaborators Katie Sopoci Drake and Selene Carter for an evening of creative daring. Reckless Wonders performances are at 8 p.m., April 30-May 2 at the Milwaukee Rep's Stiemke Studio. General admission is $22 for adults and $15 for students and seniors. Tickets go on sale April 6 and are available by calling the Milwaukee Repertory Theater box office at 414/224-9490 or by visiting wildspacedance.org.
Inspired by the creative daring that artists and performers bring to their craft, Reckless Wonders reflects Wild Space's commitment to fostering the work of emerging choreographers and cross-discipline collaborations. The performance offers a diverse program of work by company members and guest artists from Indiana, Washington, D.C. and New York.  Among the work featured is Sound, a duet created by New York choreographer Susan Marshall for company members Monica Rodero and Daniel Schuchart; Outer Dark, a new solo by company member Mauriah Kraker and Clever Hominini by Wild Space alumni Katie Sopoci Drake and Javier Marchan Ramos,to be performed by Drake and Kraker.
Reckless Wonders also marks the first time Wild Space and Ex Fabula will work together, building on Wild Space's artistic focus on spoken word, stories and poems, such as our recent Stiemke shows Luscious (2013) and All About Life (2014).
"There is a natural connection between dance and storytelling," says Loewen. "Sharing a personal story on stage takes boldness and a sense of adventure, much like a dancer committing to new ideas in front of an audience. Our annual show at the Stiemke Studio offered the perfect opportunity to explore that connection with Ex Fabula. We are excited to collaborate with a storyteller on a new work and to offer our company members and guests artists and opportunity to share their work."
Storytelling through music provides the inspiration for Katherinette by Selene Carter, Assistant Professor in Contemporary Dance at Indiana University-Bloomington.  The duet is a wistful post-modern take on Handel's aria Il delirio amoroso (The Delirium of Love), an ode to mythical heroine Chloris and her unrequited love of Thyrsis.
Reckless Wonders performers include company members Angela Frederick, Mauriah Kraker, Monica Rodero, Dan Schuchart, and Yeng Vang-Strath; Indiana-based dancers Suzanne Lappas and Stephanie Nugent, and the Washington, D.C.-based Katie Sopoci Drake of the Mountain Empire Performance Collective.
About Katherinette
Katherinette was created as a part of the DEVICES: Choreographic Intensive, a mentoring program of Doug Varone and Dancers, made possible with generous funding support from the New York Community Trust. The program was supported, in part, by public funds from the New York City Department of Cultural Affairs, in partnership with the City Council. The tour this work is supported in part by the Indiana University College Arts & Humanities Institute.
About Ex Fabula
Ex Fabula is a Milwaukee nonprofit that strengthens community bonds through the art of storytelling. Ex Fabula facilitates a monthly StorySlam series, storytelling workshops, community collaborations and other storytelling experiences where individuals share their true, personal stories, actively listen, empathize with each other, and meaningfully connect. Ex Fabula stories can also be heard on 89.7 WUWM on Saturdays and Sundays at 3 pm. Everyone has a story to share, and Ex Fabula looks forward to hearing yours.
About Wild Space
Led by founder and artistic director Debra Loewen, Wild Space Dance Company is celebrating three decades of inventive performances and innovative outreach programs. Known for site-specific works and artistic collaborations, Wild Space takes audiences on adventures through built and natural landscapes, visual art, history and the human condition through wry humor, clever choreography and emotionally-charged dance. An affiliate of UPAF, Wild Space is a company-in-residence at Lincoln Center Middle School of the Arts in Milwaukee and Lawrence University in Appleton.  Wild Space programs are supported in part by grants from UPAF, Milwaukee County CAMPAC and the Wisconsin Arts Board with funds from the State of Wisconsin and the National Endowment for the Arts.  For more information, call Wild Space at 414/271-0307 or email info@wildspacedance.org.
Mentioned in This Press Release
Recent Press Releases by Wild Space Dance Company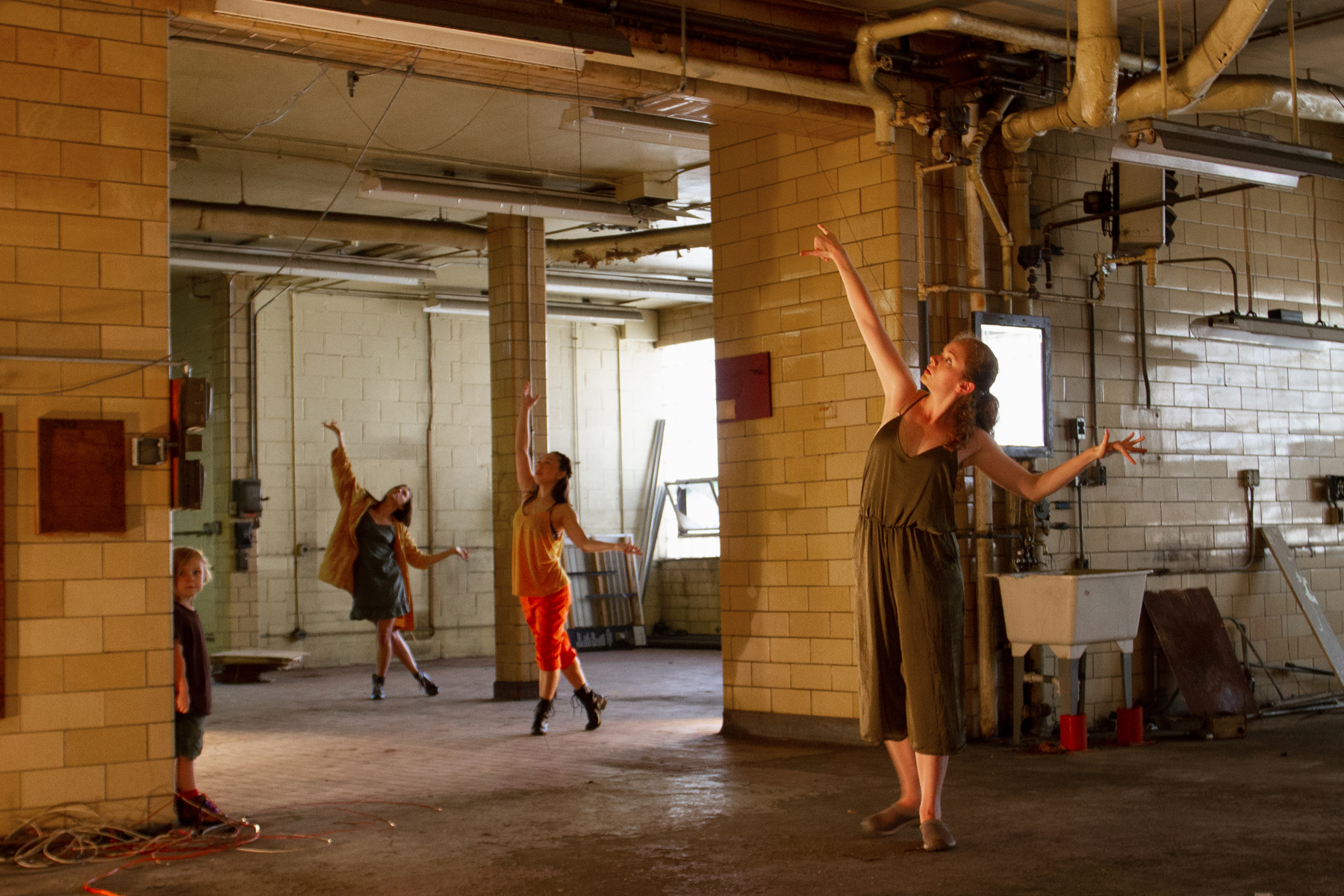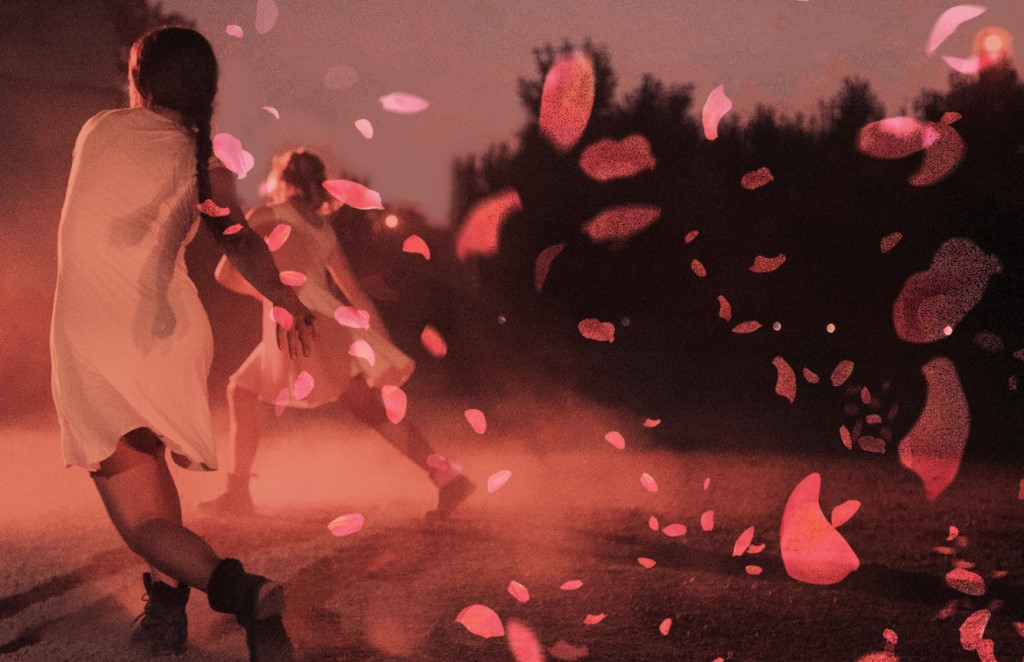 Apr 9th, 2018 by Wild Space Dance Company
Milwaukee Opera Theatre and Wild Space Dance Company present Milwaukee premiere of Svadba - Wedding