Press Release
Wild Space Dance Company presents Parking Lot Dance #3: Under the Freeway
A drive-in dance event watched from the safety and warmth of your car
Milwaukee, WI (November 4, 2020)…Wild Space Dance Company creates Under the Freeway, a two-part site-specific performance in the city's most intriguing parking lot.
Dates and Times: November 19th & 20th at 7:00pm & 8:15pm
Location: Interstate Parking Lake Lot, 328 N. Van Buren Street, Milwaukee, WI 53202
Tickets: www.wildspacedance.org Spots are limited. Advanced reservations are required.
Beneath the curved exit ramp to the Hoan Bridge, Wild Space Dance Company's Under the Freeway transforms a parking lot into a performance site. Massive concrete columns undergird the freeway overhead, an engineered wonder of symmetry and beauty. Nestled between these structures, a curious puzzle unfolds as dancers migrate between the columns and perform for two audiences at the same time. A foreground for one side is backgrounded on the other.
Riveting by design, Under the Freeway beguiles the eye and engages the mind. Wild, rousing dancers move in and out of shadows caught by headlights. Comings and goings surprise with unexpected unison, duets of impossible actions, like-minded trios and provocative solos (for someone not there). Dancers: Alisha Jihn, Karlies Kelley, Molly Kiefer, Emily Olson, Jenni Reinke, Yeng Vang-Strath, and special guests.
"The sold-out success of this summer's 'Drive-in Dance' and our recent 'On the River' revealed the need for live arts experience and the thrill of dancing again with a live audience," says Artistic Director Debra Loewen. "The Parking Lot Dance Series allows us to offer a full season of live, outdoor performance created in parking lots throughout the city. A special thanks to Interstate Parking, LLC for their generous collaboration."
About Wild Space
Led by Founder/Artistic Director Debra Loewen, Wild Space Dance Company is celebrating three decades of inventive performances and innovative outreach programs. An affiliate of UPAF, Wild Space is a company-in-residence at Lincoln Center Middle School of the Arts in Milwaukee, Wisconsin. Wild Space programs are supported in part by grants from UPAF, Milwaukee County CAMPAC, the Milwaukee Arts Board and the Wisconsin Arts Board with funds from the State of Wisconsin and the National Endowment for the Arts, Greater Milwaukee Foundation, and Herzfeld Foundation. Thanks to Interstate Parking, LLC for their collaboration with Parking Lot Dance Series. For information: info@wildspacedance.org
Mentioned in This Press Release
Recent Press Releases by Wild Space Dance Company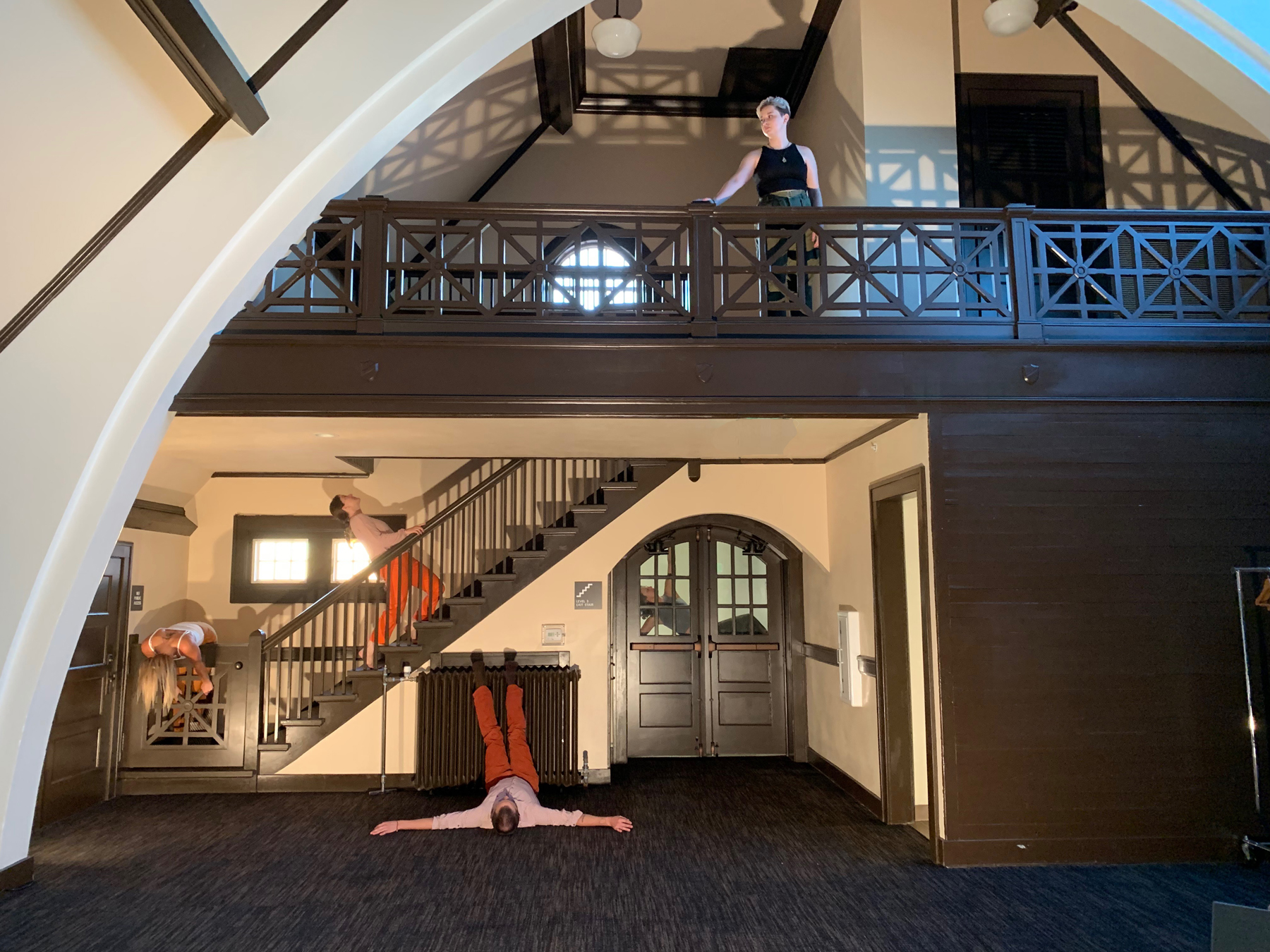 Oct 17th, 2019 by Wild Space Dance Company
Wild Space Dance Company presents site-specific performance at the Echelon Ballroom