Press Release
Wence and Sandra Martinez Weave Together Textiles and Modern Design in Collaborative Exhibition at the Museum of Wisconsin Art
August 6 – November 6, 2016
(WEST BEND, WI) Wence and Sandra Martinez's story is one filled with creativity, serendipity, and love. Born in Teotitlán del Valle, Mexico, a village famous for its woven rugs and tapestries, Wence learned the family textile business as a young boy. In 1988, Wisconsin artist Sandra Hackbarth commissioned Wence to transform one of her signature glyphic drawings into a tapestry. The project spurred a remarkable thirty-year collaboration and marriage that beautifully combines traditional textiles with modern design.
Woven Together, on view August 6 – November 6, 2016 at the Museum of Wisconsin Art (MOWA), showcases the artistic duo's separate talents in a synergistic exhibition featuring stunning flat-woven rugs with many of the symbolist drawings that inspired them.
"While they have acquired an international reputation, Wence and Sandra Martinez continue to proudly represent Door County's thriving arts community," says MOWA CEO | Executive Director Laurie Winters. "MOWA is thrilled to showcase a collection of beautifully colored, large-scale works created in their Jacksonport, Wisconsin studio."
Woven Together features several new weavings created during and inspired by a winter retreat to the Southwest. Wence and Sandra were recipients of the prestigious Silver Award for overall excellence at the 2016 Smithsonian Craft Show. Their hand-spun wool tapestries are collected throughout the United States and beyond. Join Wence and Sandra on Saturday, August 6 from 2:00 – 5:00 at MOWA for an opening party and to learn about the couple's three-decade-long successful collaboration.
AT A GLANCE
Wence and Sandra Martinez: Woven Together
August 6 – November 6, 2016
Opening Party
Saturday, August 6 | 2:00–5:00 
The Woven Together Opening Party will be held in conjunction with a summer beer tasting. Experience Wence and Sandra Martinez's work, sample unique Wisconsin craft beer, and enjoy live music. 
Artist Talk
Thursday, October 20 | 6:30
Join Wence and Sandra as they discuss their partnership, process, and the expansion of their generational weaving legacy through their daughter and son-in-law, MaLena and Jacobo.
About the Museum of Wisconsin Art
The Museum of Wisconsin Art (MOWA) explores the art and culture of Wisconsin. Founded in 1961, MOWA is one of the top museums of regional art in the United States, with almost 5,000 works of contemporary and historic art by more than 350 artists. Through rotating exhibitions and educational programs, MOWA provides an innovative forum for the culturally engaged.
In 2013, MOWA opened its new 32,000-square-foot facility in downtown West Bend. The building, the first museum commission by acclaimed architect Jim Shields of HGA Architects, is situated along the west bend of the Milwaukee River on a triangular plot of land that inspired the facility's modern wedge shape. An expansive wall of windows follows the curve of the river bank and minimizes the boundaries between interior and exterior. The museum houses five permanent collection galleries, three temporary exhibition spaces, and two classrooms as well as visible art storage, a shop, and a large atrium for public events.  The Museum is located at 205 Veterans Avenue, West Bend. For general information, call 262.334.9638 or wisconsinart.org.
Mentioned in This Press Release
Recent Press Releases by Museum of Wisconsin Art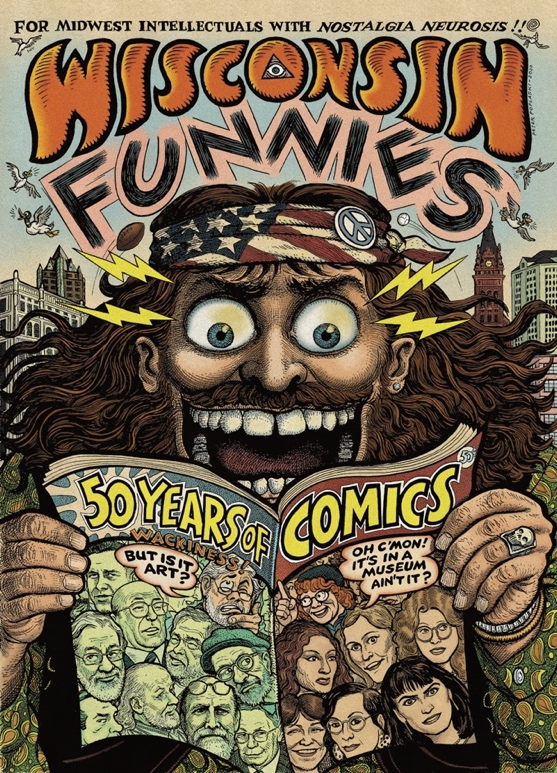 Jul 31st, 2020 by Museum of Wisconsin Art
More than 200 works by thirty-one artists illustrate the history of comics in Wisconsin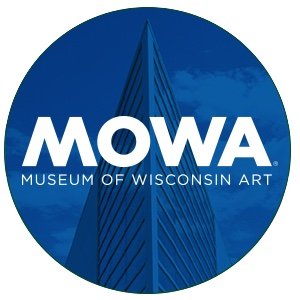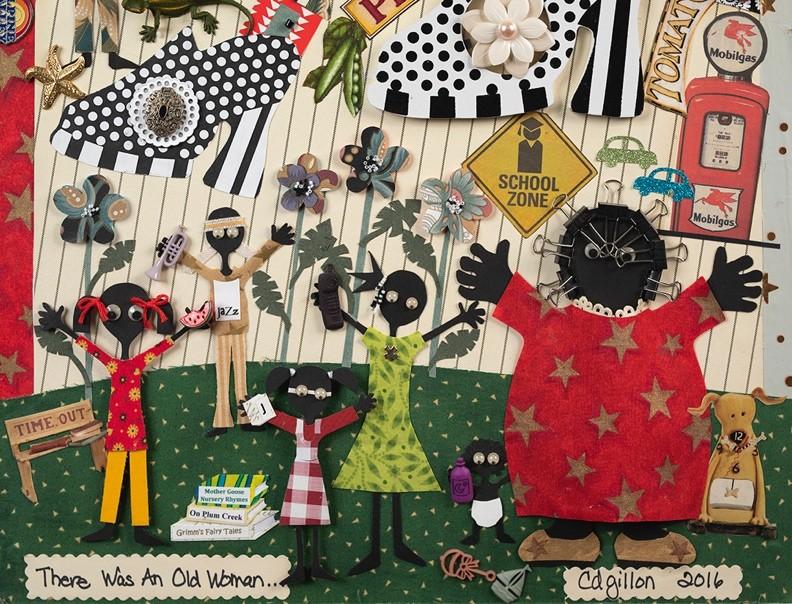 Jul 8th, 2020 by Museum of Wisconsin Art
Six African-American Milwaukee Women Artists on View at the Museum of Wisconsin Art