Press Release
Wellpoint Care Network to Champion COVID-19 Vaccination Outreach, Host Clinic Events at Capitol Drive Campus
$65,000 grant brings critical vaccination access to underserved segment of city
MILWAUKEE — The Wisconsin Department of Health Services recently awarded Wellpoint Care Network a $65,000 grant to promote COVID-19 vaccination community outreach efforts. The grant will fund a coordinated outreach campaign to Wellpoint's staff, clients and partner network, as well as vaccination clinics hosted at the organization's Capitol Drive campus.
"Public health is a critical component to the wellbeing of our clients and the community," said Ann Leinfelder Grove, President and CEO of Wellpoint Care Network. "As a trusted community partner, it is our duty to use the deep, engaged relationships we have with people in our community to bring them credible information and resources that will help them keep themselves and their loved ones healthy and safe."
Formerly known as SaintA, Wellpoint Care Network serves 5,000 clients each day, restoring connections that help individuals, families and communities thrive. Wellpoint recognizes health as one of the five
Pillars of Stability
, asserting that in order to thrive, children, families and communities need to be able to access physical, mental, and behavioral health care and health insurance.
"For many people and families we serve, access to information and to services – especially health resources – is limited," said Leinfelder Grove. "In meeting the community where they are and providing services in an environment they trust, we aim to break down that barrier to quality care."
Vaccination clinics hosted by Wellpoint will be held in conjunction with other community events the organization puts on, including summer outdoor movie nights, back-to-school backpack distributions, and other opportunities.
About Wellpoint Care Network:
Wellpoint Care Network is an evolving, community-facing human services organization based in Milwaukee, Wisconsin. As a national leader in recognizing and addressing the impact of trauma, Wellpoint has been caring for children for more than 170 years. Championing families, Wellpoint offers a comprehensive array of prevention, intervention and crisis resources to facilitate equity, learning, healing and wellness by restoring the connections that help children and families thrive. Learn more at https://wellpoint.org/.
Mentioned in This Press Release
Recent Press Releases by Wellpoint Care Network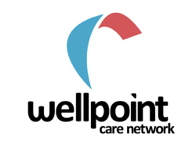 Mar 1st, 2022 by Wellpoint Care Network
$65,000 grant brings critical vaccination access to underserved segment of city