Press Release
WEDC Data Shows Partisan Correlation to Job Creation
Report finds WEDC job creation/retention figures much higher in Republican districts, large geographic variation
Statewide: On a media call this morning Citizen Action of Wisconsin released a new report analyzing the regional and local performance of Scott Walker's Economic Development Corporation (WEDC). The media called included Senate Democratic Leader Chris Larson and State Representative Sandy Pasch.  A full audio recording of the media call is available here.
The full report shows large job impact disparities between the regions of Wisconsin, and an especially large disparity between Milwaukee County and the surrounding suburban counties. Additionally, the report shows disparities in WEDC's self-reported impact for each state Senate and Assembly district.
The report also finds large partisan disparities in WEDC's self-reported jobs impact.  Democratic held Assembly districts have, in average, 86% fewer impacted jobs than Republican. After controlling for the makeup of underlying Assembly districts, Democratic Senate districts feature less than half the job numbers in Republican Senate seats.
"This report raises red flags about WEDC playing favorites with Wisconsin's scarce job creation dollars," said Robert Kraig, Executive Director of Citizen Action of Wisconsin.
"This report raises serious questions about creating a quasi-public agency with limited oversight and accountability," said State Senator Chris Larson. "This kind of political activity belongs in New Jersey, not Wisconsin"
"The human impact of this is stunning", said State Representative Sandy Pasch. "We have citizens who need access to jobs, who have suffered long because of a financial collapse of the economy, and now because of their political preferences may not see the kind of job access they deserve"
Key Findings
There are wide variations in the number of "jobs impacted" in each legislative district. While one Assembly district has over 6,000 jobs supposedly projected, 14 Assembly districts have none whatsoever.
Republican Assembly districts have close to twice as many jobs projected as Democratic Assembly districts.
Republican Leaders in the Assembly have a disproportionate number of jobs impacted in their districts. Republican Majority Leader Bill Kramer's district features jobs impacted at a rate over 8 times higher than the average Republican district. Republican Speaker Robin Vos and Joint Finance Committee Co-Chair John Nygren also have a disproportionate number of jobs impacted.
After adjusting for underlying districts, the average number of jobs projected  in Republican Senate districts is more than twice that of Democratic districts.
In the suburban and politically conservative counties of Waukesha, Washington and Ozaukee, WEDC claims to have impacted over twice as many jobs as the more populous Milwaukee county.
The per capita disparity in jobs projected by WEDC between Waukesha and Milwaukee counties is even more striking. There is 1 job allegedly impacted for every 166 Milwaukee County residents, while in Waukesha county 1 job is allegedly impacted for every 36 residents.
WEDC's method of counting jobs seems not to be related to the size of the public investment. In one instance an award of $85,000 is claimed to have impacted 109 jobs, in the case of ATACO Steel Products Corporation in Ozaukee County, while an award of $2,000,000 to Plexus Corp in Outagamie County is claimed to have produced zero jobs.
Additional data and charts are available in the full report
Mentioned in This Press Release
Recent Press Releases by Citizen Action of Wisconsin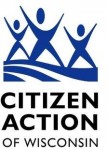 Jul 9th, 2019 by Citizen Action of Wisconsin
Wisconsinites with pre-existing conditions, marketplace health insurance, at grave risk of having coverage taken away by conservative federal judges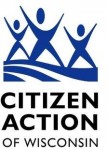 Feb 21st, 2019 by Citizen Action of Wisconsin
Citizen Action of Wisconsin joins national release of report revealing how drug company profits and CEO pay put lives at risk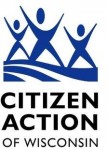 Dec 17th, 2018 by Citizen Action of Wisconsin
Citizen Action and partners move to prevent enforcement of early voting restrictions passed in the "lame duck" legislative session