Press Release
WDA Foundation awards more than $53,000 to 22 dental health programs
The Wisconsin Dental Association Foundation has announced $53,725 in grants and designated funding to 22 programs that bring oral health care to low-income Wisconsin residents and provide other dentistry-related services.
The 

Wisconsin Dental Association Foundation

 has announced $53,725 in 

grants

 and designated funding to 22 programs that bring oral health care to low-income Wisconsin residents and provide other dentistry-related services.

Madison AIDS Network 

will use a $4,000 grant to purchase dental clinic supplies and pay laboratory fees.

In Milwaukee, the AIDS Resource Center of Wisconsin is receiving $4,500 to help pay for patients' dentures and prosthodontic procedures.

The Bread of Healing Clinic serves low-income individuals with chronic health conditions from Milwaukee's north central neighborhoods. A $2,750 grant will go toward the purchase of dental operatory equipment and supplies, so more extractions and restorative care can be provided.

Brown County Oral Health Partnership is receiving $3,000 toward supplies and dental instruments with the goal of providing an additional 500 infants and children with early childhood oral health care.

Church Health Services in Beaver Dam will use a $2,000 grant to purchase preventive and restorative oral health supplies for its new dental clinic.

Community Dental Clinic of Jefferson County is receiving $3,000 to purchase much-needed consumable supplies. Located in Fort Atkinson, the clinic has treated low-income patients since 2007.

HealthNet of Rock County in Janesville serves low-income county residents. Staffed by volunteer dentists, the clinic's $2,500 foundation grant will help purchase equipment and supplies.

Healthy Smiles for Portage County is receiving $1,200 to purchase supplies needed for area Head Start and school sealant and fluoride programs.

The InHealth Community Wellness Clinic in Boscobel provides emergency dental services to low-income adults living in Grantand Crawford counties. A $2,500 grant will go toward needed dental supplies.

The Madison Dental Initiative provides critical dental care to homeless adults and children in Dane County. A $2,500 grant will be used to purchase supplies and oral health education materials.

Marathon County Health Department will use a $1,000 WDA Foundation grant to purchase supplies for its All Kids All Schools Dental Sealant Program that serves 500 students.

Ministry Door County Medical Center Dental Clinic in Sturgeon Bay provides free oral health care to low-income families in Doorand Kewaunee counties. A $3,000 grant will help the clinic convert from manual film X-rays to digital radiographs.

Rawhide Inc. in New London is a nonprofit, residential care center for troubled teen boys. The young residents will benefit from $2,500 in personal oral hygiene supplies and dental care.

Shawano County Healthy Smiles' $800 grant will purchase preventive and personal dental hygiene supplies for use in area schools. Shawano County Dental Society volunteers help with screenings, sealant and fluoride varnish treatments and oral hygiene education.

St. Ann Center for Intergenerational Care's Smiles for Sister Lucille Program in Milwaukee is receiving $1,000 toward home care and in-center dental supplies needed to improve the oral health of its elderly clients.

Tri-County Community Dental Clinic depends on volunteer dental professionals to treat underserved residents of Calumet,Outagamie and Winnebago counties. Focus on the Children school-based program will use its $4,000 grant to provide students with preventive and restorative care and oral health education.

A $3,250 grant will be used by Waukesha County Community Dental Clinic to purchase treatment supplies and healthy snacks for its Give Kids A Smile® day in February.

The sixth WDA Mission of Mercy will be held June 27 – 28 inGreen Bay. A $3,000 foundation grant will help defray costs associated with 1,000 volunteers delivering $1 million in care to 2,000 patients.

Donated Dental Services is receiving $3,000 to help it continue providing free, comprehensive dental care to Wisconsin adults who cannot work due to a permanent disability, chronic illness or advanced age, and whose needs are not met by public aid programs.

Dentists Concerned for Dentists will use a $1,525 grant to increase awareness of how the program can help dental professionals struggling with alcohol or chemical dependency, depression, infectious diseases and other well-being issues.

American Dental Association and WDA educational materials valued at $1,700 will be made available to first-year Marquette University School of Dentistry students at orientation.

MUSOD's building expansion project is receiving $1,000 as part of a multiple-year foundation pledge.

The WDA Foundation has awarded more than $670,000 in oral health program grants and scholarships to dental and dental hygiene students statewide since 2003.

The 2015 grant application deadline is July 31, 2014. VisitWDA.org, call 414-755-4198 or send email to vbohman@wda.orgfor more information.
Mentioned in This Press Release
Recent Press Releases by Press Release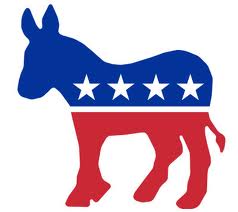 Jan 21st, 2020 by Press Release
The package consists of five bills which repeal a multitude of regressive Republican water policies.