Press Release
Watercolor Ease & Metal Mania
Exhibit by Rosalie Robison of West Allis
Inspired by color, words, puns, metal objects, images, other art forms, or social causes, Rosalie Robison (West Allis) offers a unique exhibit entitled "Watercolor Ease & Metal Mania" at Inspiration Studios, 1500 S. 73rd Street in West Allis. An Opening Reception with the artist is scheduled for November 12, 4:00-7:00pm. The reception is free to the public and light refreshments will be provided. The exhibit will be on display from November 10-December 4, 2016.
As a child, Rosalie Robison painted pre-outlined botanical drawings. In the year 2000, she lost her career as a librarian, due to a permanent back injury. During the five year recovery period, she began to paint again… as therapy… to work through the pain. Today, she draws the botanicals and then paints them, allowing her to combine right brain and left brain, creativity and analytics, in her works.
Attention to detail is sure to capture the eye when viewing Robison's works. Whether it is a colorful display of flora or a metal sculpture created of re-used materials, the details will stand out and speak for themselves.
"I am inspired by social commentary and the ideas they contain, but I am intrigued by the playfulness of geometrics and collage. Often I find my subconscious will take over, allowing me to build from there and create new meaning where there may not have been any. When I allow surprises to take over and happen spontaneously in my paintings, the results are often so much more intriguing and fulfilling than if I were to plan out every detail in advance. It's fun, creative, and I can let a work create its own path and go wherever it's headed."
Although Robison has worked with collage, mised media, and pen & ink, she proclaims that her medium of choice is watercolor. "I've tried other mediums, such as acrylic and oils.  After I'd completed my first watercolor, I knew that was my medium."
There is great detail in her watercolor pieces. But her art developed further as she explored other options that drew her attention. She has loved working with metal since taking a course in metalworking while studying fine arts, but confesses that watercolors are easier to execute, while metalwork is physically more demanding.
Regardless, there is a strong sense of structure and control in Robison's sculptural pieces. The mobiles show a marriage of color and structure in free-form hangings. The 3D works are playful and whimsical, often creating new shapes and patterns from recycled materials that would otherwise fill trash bins.
"My art has expanded from framed acrylic pieces to free-form paintings, hangings, and 3D mobile structures.  And I now incorporate watercolor into sculptures when framed work appears to be too restrictive."
Inspiration Studios offers many open gallery hours for this exhibit, providing viewers with multiple opportunities to meet Robison and discuss her works in person. A list of gallery dates and times is published on the Inspiration Studios website.
For those who may be inspired to create their own art, a Watercolor Painting Party is scheduled with Rosalie Robison for Sunday, November 27, 2:00-4:00pm. This will be a unique opportunity to work side-by-side with Robison to create and take home a unique watercolor painting of their own making, guided by Robison's instruction, while enjoying light refreshments.
"Watercolor Ease & Metal Mania" by Rosalie Robison will be on display November 10 through December 5. The Opening Reception is scheduled for Saturday, November 12, 4:00-7:00pm at Inspiration Studios in West Allis. Two original works of art will be raffled off during the opening reception.
More details about this exhibit, the painting party, and open gallery hours are available on the Inspiration Studios website: www.inspirationstudiosgallery.com.
Inspiration Studios opened its doors to the West Allis community on March 1, 2014, with the intention of providing varied styles of art and theatre to the broader community, focusing particularly on the emergence of new artists and their works.
Mentioned in This Press Release
Recent Press Releases by Inspiration Studios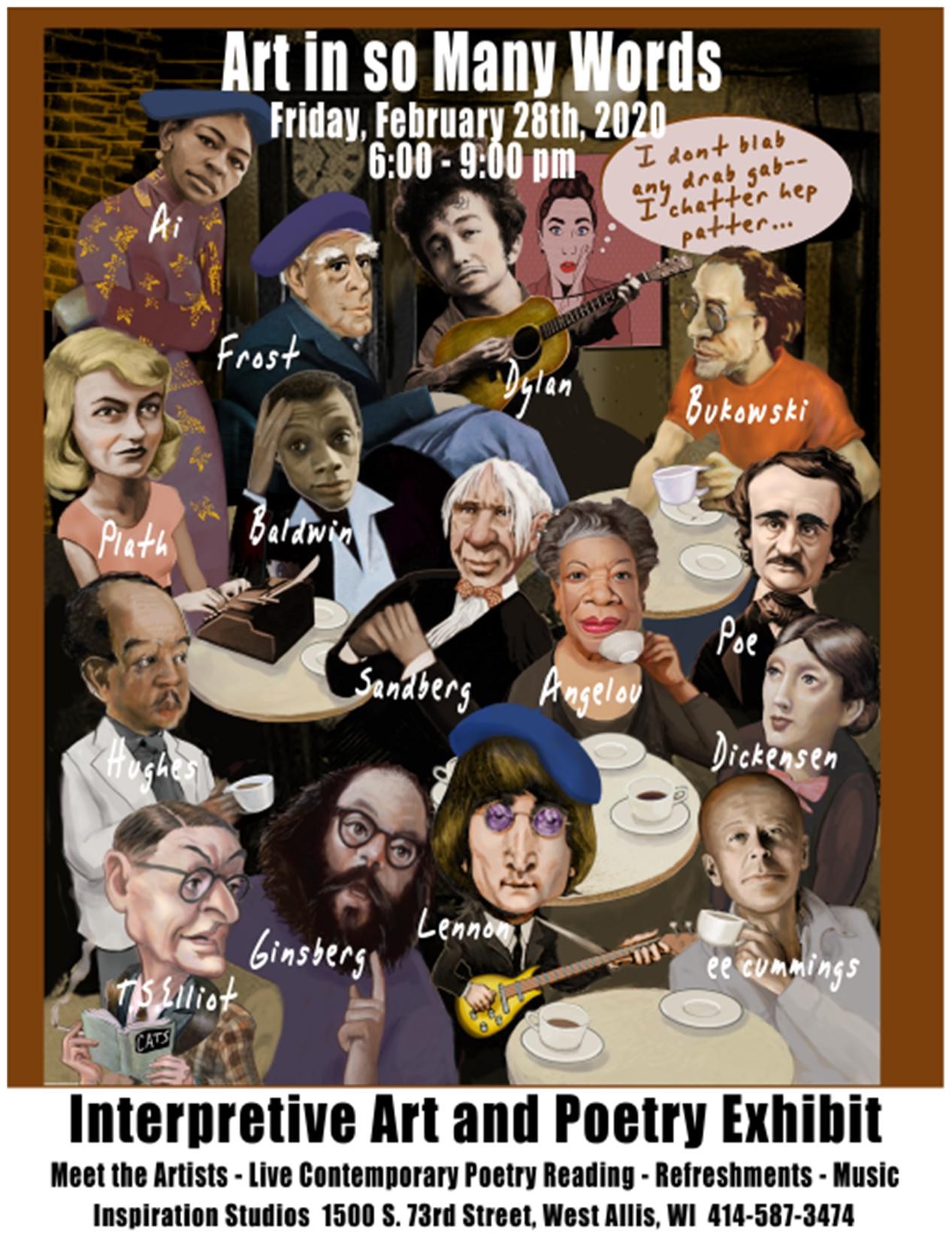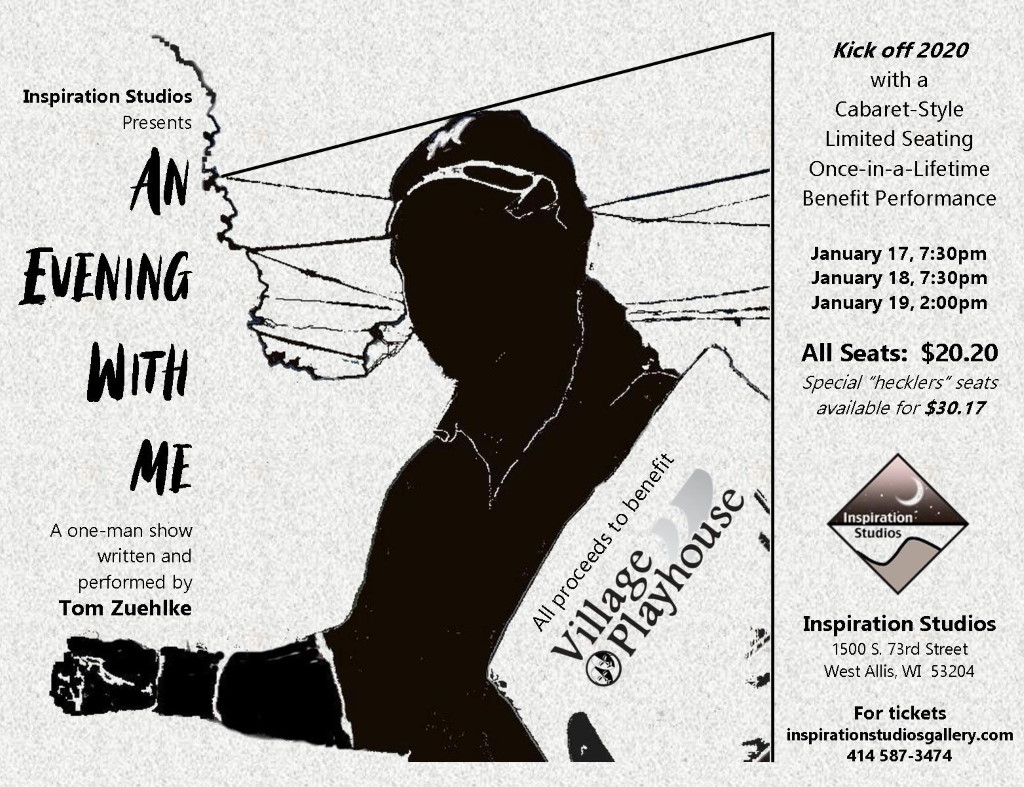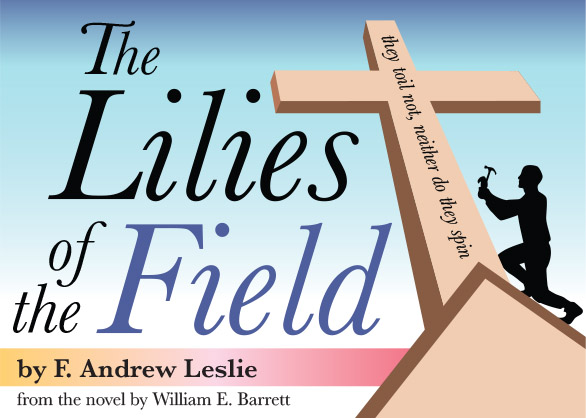 Nov 25th, 2019 by Inspiration Studios
The Lilies of the Field by F. Andrew Leslie, from the novel by William E. Barrett, is a family-friendly drama about a traveling handyman who answers the prayers of a group of refugee nuns.