Press Release
Wangard Partners Develops in Harmony with a Onoe-of-a-kind Historic Reef to Create Walkable Neighborhood in Wauwatosa
Wangard Partners, Inc. (WPI) is pleased to announce that The Reef is set to break ground on Tuesday, August 5th.
WAUWATOSA, WI – Wangard Partners, Inc. (WPI) is pleased to announce that The Reef is set to break ground on Tuesday, August 5th, 2014, at 3pm at 1215 North 62nd Street in Wauwatosa.
UPDATE:
Governor Scott Walker will join us in officially breaking ground on The Reef development today.  We are honored that Governor Walker will join Stu Wangard, CEO of Wangard Partners and Mayor Ehley, City of Wauwatosa, as the main speakers during the groundbreaking this afternoon.
THE DEVELOPMENT DETAILS:
Located within one of the hottest redevelopment areas, this 180-unit residential development will feature four, two-story 18-unit buildings with some direct entry attached garages and two, four-story "L" shaped buildings that will wrap the outer edges of the site creating a private walkable neighborhood. The Reef is nestled in the heart of the Village of Wauwatosa and offers access to the culture and recreation of this local, vibrant commercial district. Wangard's signature development approach includes locating near retail hubs in order to create a walkable footprint.  The Reef will also benefit from being within close proximity to the Milwaukee County Regional Medical Complex, which is the #1 draw of all unique visitors to the State of Wisconsin. Additional features of The Reef include:
a multi-purpose clubhouse with gourmet kitchen for entertaining,
a pool,
a 24-hour fitness center,
a dog park,
free daily coffee bar and
picnic area with barbeque station and outdoor fireplace
As with all Wangard developments, The Reef will be pet-friendly. On-site buildings will have an urban appeal with contemporary aesthetics and clean architectural style. The two-story buildings will be wood-frame, slab on grade with direct entrances and some attached garages.  The four-story buildings will be wood-frame with partially exposed first floors and heated/enclosed parking.  One hundred enclosed, heated parking spaces will also be included within this walkable neighborhood. Construction completion is anticipated to be in October of 2015.
PROJECT INITIATION:
Work on this 9.4-acre development was initiated in 2012 with the identification of this site as a brownfield.  Prior to Wangard's development interest, the site was home to Western Metal. Wangard worked closely with the State, WDNR and the City of Wauwatosa in order to ensure a high level of revitalization occurred while preparing the site for development.   The Wisconsin Economic Development Corporation has played a pivotal role in this remediation having recently approved a $700,000 grant for clean-up.  The City also provided aid through a $1.1 million dollar TIF and additional monies are being provided by Tosa Reef, LLC.
HISTORIC SIGNIFICANCE:
While this brownfield site prepares for revitalization, there's a historical significance to this development as well.  To the north and just adjacent to The Reef is the 425 million year-old Schoonmaker ancient sea fossil reef.  Designated as a National Historic Landmark, this reef was discovered in 1862 and is the first fossil reef identified within the United States.  More than 200 different fossil species have been identified from this remnant coral reef that at one time grew on an ancient sea floor.  Wangard is working with the City in order to preserve the Schoonmaker Reef, which will be accessible to scientists and school groups for viewing in the future.
GREEN LIVING:
A core value of Wangard Partners is not only to respect the environment, but to embrace sustainability as a way of life. The Reef development will retain 53% green space as well as incorporate numerous sustainable practices including the use of high performance windows, low flow faucets, water-wise landscaping, and will promote better transit opportunities including a bike share program.
EVENT DETAILS AND PHOTO OPPORTUNITIES:
Photo opportunities will be available the day of the event with key development team members as well as dignitaries.  The groundbreaking will take place on the east side of the site facing 62nd Street.
OPENING                                                       3:10 – 3:15PM
MAYOR EHLEY REMARKS                              3:15 – 3:25PM
GOVERNOR WALKER REMARKS                  3:25 – 3:35PM
GROUNDBREAKING & PHOTOS                   3:35 – 3:55PM
CLOSING REMARKS                                       3:55 – 4:00PM
DEVELOPMENT TEAM:
The team for The Reef includes: Wangard Partners, Inc. – Developer and Property Manager; AG Architects – Design Architect (two, four-story buildings); Stephen Perry Smith Architects, Inc. – Design Architect (four, two-story buildings); LB Consulting Services – Interior Design and Lease Consulting; The Sigma Group – Civil and Environmental Engineering; ENCORE Construction, Inc. – Construction as well as AnchorBank and InvestorsBank – Lenders.
ABOUT WANGARD:
Founded in 1992, Wangard is an innovative, full-service real estate company committed to excellence in development, investment brokerage and management, syndication as well as property and asset management.  Based in Wauwatosa, Wangard's advantage is in the broad range of development, investment, property and construction management services we provide under one roof. At Wangard Partners we make development simple.
Mentioned in This Press Release
Recent Press Releases by Wangard Partners, Inc.

Jan 7th, 2020 by Wangard Partners, Inc.
Wangard development project will rehab 91-year-old building into center for STEM-related industries with goal of creating 'innovation ecosystem' to reduce city's racial wealth divide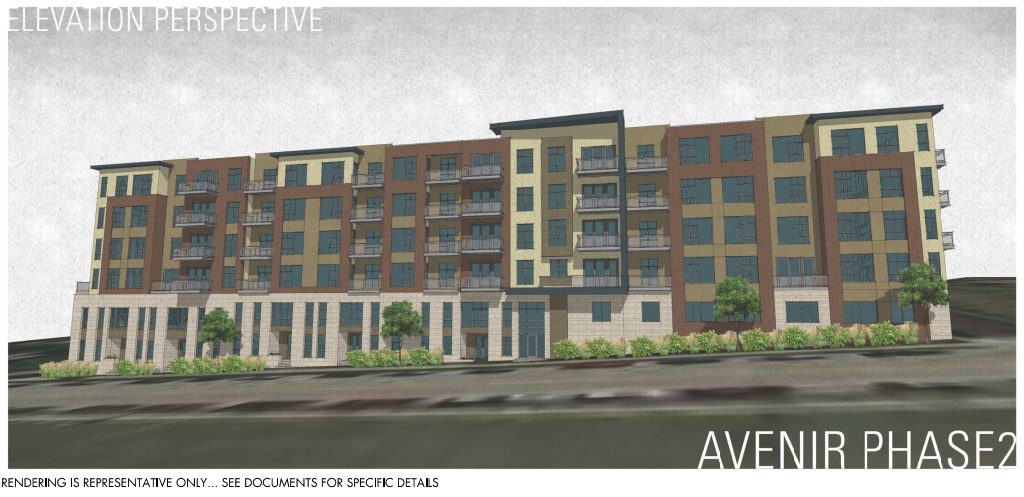 Nov 7th, 2019 by Wangard Partners, Inc.
Wangard Partners and Weidner Apartments Homes advance Avenir, bringing 146 new units to downtown Milwaukee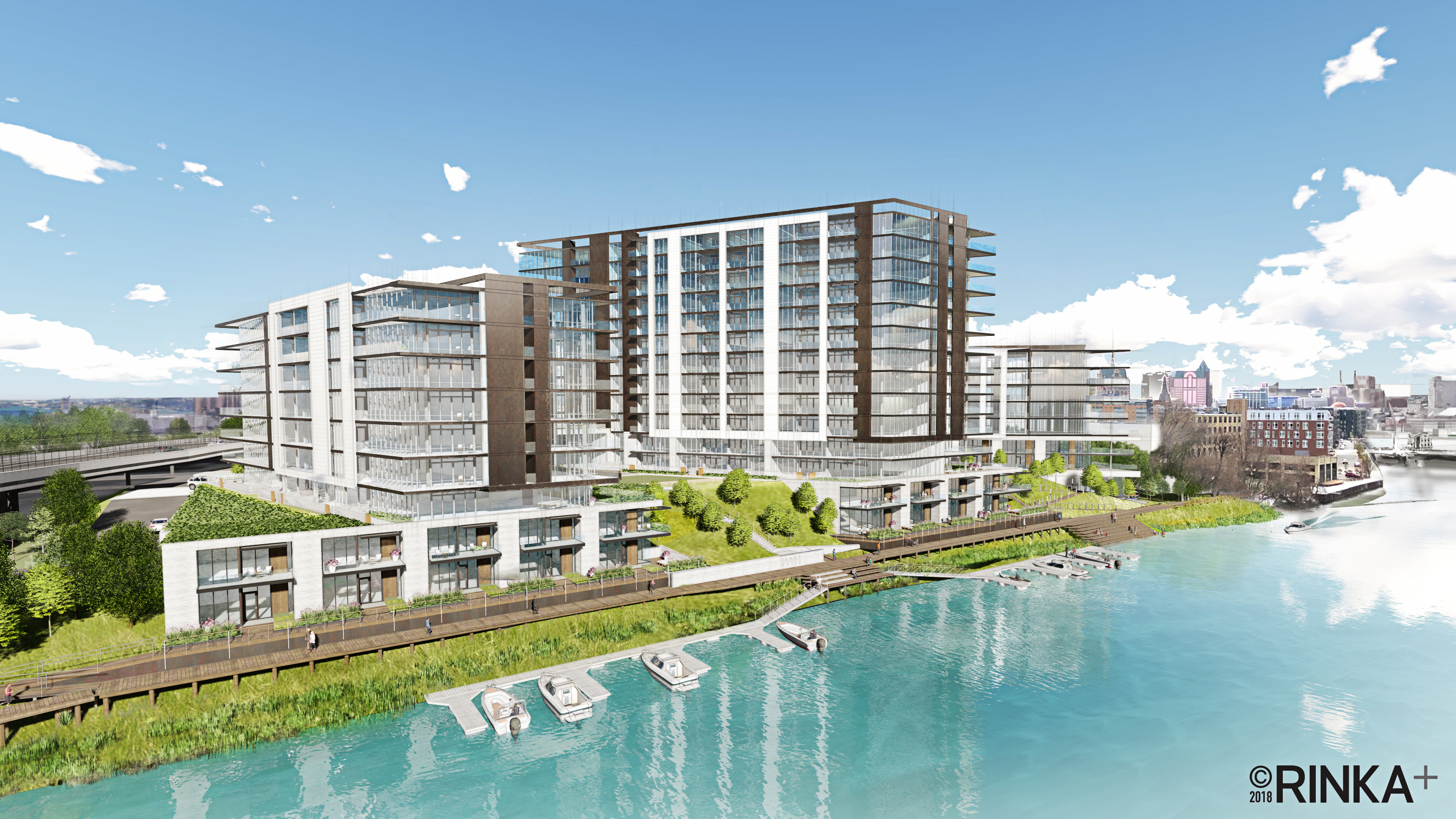 Dec 24th, 2018 by Wangard Partners, Inc.
3-phased project planned for riverfront area where Brady Street meets Water Street