Press Release
Village of Shorewood Hosts Second Annual Plein Air Festival
4-Day Event to Feature 60+ Professional Artists, Chalk Art Competition
Shorewood's second annual Plein Air Shorewood Festival will feature more than 60 talented, professional artists painting throughout the Village on Wednesday, September 17 through Saturday, September 20.
This year, the event expands to four days culminating in a Gala reception and auction of over 200 professional paintings of Shorewood.  The event features a new Quick Paint at the lakefront at Atwater Bluff and beach on Saturday and a new Gallery Shop Walk, Cityscape Quick Paint and Chalk Art Competition on Thursday will be sponsored by the Shorewood Business Improvement District. All work will be available for sale at the Public Library at a free gala on Saturday.
"Plein air" is a French expression that means "in the open air" and describes painting outdoors in natural light. While artists have long painted outside, the popularity of Plein Air painting increased in the 1870′s with the introduction of paint in tubes and the box easel. Plein Air painting challenges artists to channel quickly changing environments onto paper or canvas.
Plein Air Shorewood attracts professional artists/painters from throughout the Midwest, many of whom are national award winners. Cash prizes for Best of Show, first, second and third place along with People's Choice are awarded by a jury of nationally recognized painters who are also Shorewood residents: David Lenz, James Maki and author/art historian Diane Buck.
"Plein Air Shorewood offers a fantastic mix of artistic opportunities for participants and collectors alike. From the sun dotted water of Lake Michigan to the bustling urban scenes of shops and cafes, this is one event I am truly looking forward to being a part of," said artist R.L. Weber, an illinois artist who is new to Plein Air Shorewood this year.
From 10 a.m. – Noon, there will be a "Collector's Sneak Peek" preview of artwork at the Shorewood Public Library, 3920 N. Murray Avenue. Artist awards will be presented at a ceremony on Saturday, September 20, 2014 as part of the public Art Sale and Gala from 6 p.m. to 10 p.m. at the Shorewood Public Library. The silent auction closes at 9:00 p.m. while the event closes at 10 p.m.
"Although only in its second year, this event has already proven itself to be a top Plein Air festival for both artists and collectors," said Wendie Thompson, founder and President of the Wisconsin Plein Air Painters Association. "This year's artist line-up looks to be a great one and there is just something very special about Shorewood residents who embrace art, architecture, businesses and the lakefront.  It's a wonderful chance to see the community through fresh eyes."
Meet and Greet Artists
Each day of the event includes opportunities for the community to meet and talk with artists as they paint outdoors, as well as during special after-hours social settings. The schedule of events includes:
Wednesday, September 17
6 a.m. – 10 a.m. Artist Check-In at Shorewood Village Center, 3920 N. Murray (Shorewood Public Library lower level). Festival artist hospitality sponsored by Colectivo Coffee.
Dinner Celebration for Artists and Community from 6:00 p.m. – 9:00 p.m at  Hubbard Park Lodge, 3565 N. Morris Blvd, featuring live music, food and beverages for purchase.
Thursday, September 18
Gallery Shop Walk Sale from 2 p.m. – 8 p.m. and a Cityscape Quick Paint from 4 p.m. – 8 p.m. –sponsored by the Shorewood Business Improvement District. Enjoy sidewalk sales and food and beverage specials. Artists will paint scenes from the Shorewood business district, some of which will feature people and their pets that are walking around that evening.
Sidewalk Chalk Competition – 2 p.m. – 6 p.m. Professional and amateur chalk artists add another dimension to the evening with a creative chalk art contest and display throughout the district. The winning chalk artist will receive a $100 cash prize.
Chalk Art Judging – 7 p.m.
Friday, September 19
7-9 a.m. Plensa Breakfast sponsored by PNC Bank (free and open to the public) – at Atwater Bluff honoring the Plensa sculpture and 4th anniversary of its installation and anonymous donation to the village.
6-10 p.m. Kensington Square Block Party, 4500 N Oakland, – live music, shopping, and jumbotron featuring a slideshow of artwork painting during Shorewood Plein Air.
Saturday, September 20
8 a.m. to Noon -Quick paint at Atwater Park Bluff on the Lakefront and the beach.
10 a.m. – Noon (Free and open to all) Collector's Sneak Peek Reception sponsored by Desty Lorino Coldwell Banker Real Estate at the Shorewood Public Library (upstairs from Shorewood Village Center).
6:00 p.m. Awards Ceremony, Shorewood Public Library, 3920 N Murray Ave, Shorewood, Wis.
6:30-9:30 p.m. – Plein Air Gala and Exhibition – free and open to the public. Paintings on display in a silent auction, hors d'oeuvres, cash bar and entertainment.
The Shorewood Foundation is the Major Presenting Sponsor of "Plein Air Shorewood." Since 1964, the Shorewood Foundation, a 501 (c) 3 charitable organization, has provided a way for Shorewood's residents and friends to support the community's institutions, facilities and services with their donations. Additional support is being provided by a variety of community organizations and groups including the Shorewood Marketing Program, the Shorewood Woman's Club and the Shorewood Business Improvement District, as well as other corporate sponsors.
For more information, email info@pleinairshorewood.com or visit pleinairshorewood.com.
Mentioned in This Press Release
Recent Press Releases by Press Release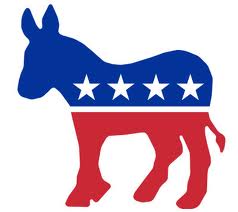 Jan 21st, 2020 by Press Release
The package consists of five bills which repeal a multitude of regressive Republican water policies.