Press Release
Versiti Increases Access to Life-Saving Plasma for Milwaukee Communities at Greatest Risk with Support from Greater Milwaukee Foundation
Foundation provides $100,000 grant aligned with COVID-19 relief and recovery priorities
Milwaukee, Wis. – With support from the Greater Milwaukee Foundation, Versiti is enhancing a key program aimed at fighting the COVID-19 pandemic by increasing access to COVID convalescent plasma in underserved Milwaukee communities. The Greater Milwaukee Foundation has awarded Versiti's Blood Research Institute Foundation a $100,000 grant to help support Versiti's initiative to test all blood donations for SARS CoV-2 antibodies.
Identification of donors with SARS CoV-2 antibodies is an important part of the fight against COVID-19, as these donors are eligible for Versiti's Convalescent Plasma Program in which donated plasma is used to treat patients fighting COVID-19, many of whom are from communities heavily impacted by coronavirus.
"As the fourth-largest independent supplier of blood products in the United States, Versiti serves a large and diverse population," said Chris Miskel, Versiti president and CEO. "COVID-19 has impacted underserved communities at a disproportionate rate. Versiti's Universal SARS CoV-2 antibody testing of blood donations is an important component to increasing access to life-saving treatments, and in turn, further supporting adversely affected communities."
The Greater Milwaukee Foundation grant was recommended by leaders and experts in physical health serving on the MKE Civic Response Team, which the Foundation convened this spring and co-leads. This cross-sector coalition shares knowledge, aligns resources and coordinates advocacy in support of COVID-19 relief and long-term recovery efforts in the region.
"The COVID-19 pandemic has exacerbated disparities long-present in our community, and we must take action to reverse the toll this is taking on the health and well-being of our families, friends, neighbors and co-workers," said Ellen Gilligan, Greater Milwaukee Foundation president and CEO. "Supporting Versiti's Convalescent Plasma Program is one way the Foundation is collaborating on solutions with the potential to produce positive impact for communities of color and others disproportionately affected by COVID-19."
The grant funds from the Greater Milwaukee Foundation will go toward additional testing equipment and labor costs associated with antibody testing in Versiti's Convalescent Plasma Program.
When SARS CoV-2 antibodies are detected in a person's blood, it indicates that the person has recovered from COVID-19, and the antibodies that helped the person fight off the initial infection can be collected in their convalescent (containing antibodies) plasma and used to help treat patients unable to fight the infection themselves.
Versiti began collecting convalescent plasma very early in the pandemic, recognizing its therapeutic potential. Versiti is working with partner hospitals to identify recovered COVID-19 patients. Potential donors can call 1-866-702-HOPE (866-702-4673) to donate or they can visit versiti.org/covid19plasma. Donors must have a documented positive lab test result for COVID-19 and be symptom-free for 14 days.
ABOUT VERSITI
Versiti, a national leader in blood health innovation, was formed with the mission to improve the health of patients and enable the success of our health care partners nationally. We provide innovative, value-added solutions in the fields of transfusion medicine, transplantation, and blood-related diseases to meet the needs of each of our customers. The collective efforts across Versiti result in improved patient outcomes, expanded access to care and cost efficiencies for health care systems nationwide. For more information, visit versiti.org.
Mentioned in This Press Release
Recent Press Releases by Versiti Blood Center of Wisconsin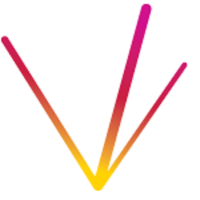 Feb 16th, 2021 by Versiti Blood Center of Wisconsin
Versiti Blood Center of Wisconsin calling on donors to help as supplies drop; blood types O-negative, O-positive most needed