Press Release
UWM Debuts Coordinated Master's Degree in Public Health, Social Work
Priority deadline for fall 2019 applications is Jan. 3, 2019.
MILWAUKEE _ The Graduate School at the University of Wisconsin-Milwaukee is now accepting applications for its newest program, a coordinated master's degree program between the Joseph J. Zilber School of Public Health, the state's only accredited public health school, and the Helen Bader School of Social Welfare.
Priority deadline for fall 2019 applications is Jan. 3, 2019. The Graduate School will admit students to the new program only in the fall semester.
Graduates who earn the coordinated master's degree in public health and social welfare will be well positioned to succeed in two careers that are experiencing rapid job growth. The Bureau of Labor Statistics has projected faster than average growth through 2026 in job categories relevant to public health and social work graduates. Nearly 40 percent of Wisconsin's public health workforce is expected to retire by 2020. Increased demand for health care and social services also creates more opportunities for these highly skilled workers.
The coordinated program will equip students with the knowledge base and skill sets to address the effects of social, economic and health disparities on the well-being of individuals, families, groups, organizations and communities. The skills and knowledge attained through the program can be applied in a variety of settings, including community-based organizations, health care systems, health departments, social service agencies and academic settings.
Students will be admitted to both schools separately but will be taught by professors on both faculties. Combined, the two schools exceeded $9 million in 2018 research expenditures from funders such as the National Institutes of Health, Wisconsin /Department of Children and Families/, Milwaukee County Behavioral Health Division and ALS Association. Joint MPH/MSW students will have the opportunity to engage in research projects alongside faculty and gain practical experience through a combined social work and public health internship.
For more information about the coordinated master's degree in public health and social welfare, visit the UW-Milwaukee Graduate School Open House from 5-7 p.m. on Thursday, Nov. 1, or contact admissions staff at applyph@uwm.edu.
About UWM
Recognized as one of the nation's 115 top research universities, UW-Milwaukee provides a world-class education to 27,500 students from 91 countries on a budget of $689 million. Its 15 schools and colleges include Wisconsin's only schools of architecture, freshwater sciences and public health, and it is a leading educator of nurses and teachers. UW-Milwaukee partners with leading companies to conduct joint research, offer student internships and serve as an economic engine for southeastern Wisconsin. The Princeton Review named UW-Milwaukee a 2019 "Best Midwestern" university based on overall academic excellence and student reviews, and the Sierra Club has recognized it as Wisconsin's leading sustainable university.
Mentioned in This Press Release
Recent Press Releases by University of Wisconsin-Milwaukee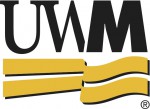 Oct 18th, 2019 by University of Wisconsin-Milwaukee
UWM encourages bicycling as an easy option for transportation and provides amenities such as discounted Bublr Bikes rental, free commuter showers and weekly summer rides.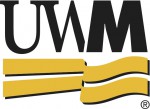 Oct 18th, 2019 by University of Wisconsin-Milwaukee
The link was so strong that about half of gun violence perpetration and victimization was attributable to blood lead levels ? 5 µg/dL (the current reference level for elevated lead).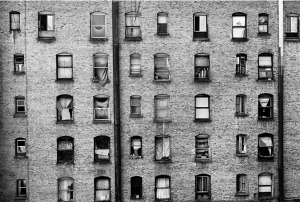 Oct 3rd, 2019 by University of Wisconsin-Milwaukee
Opening October 17, 2019 and running through November 8, 2019, this show will present work by internationally-renowned photographers Alejandro Cartagena, Justine Kurland and Darcy Padilla.