Press Release
UWM conference to address trauma and its treatments
The effects of trauma can be devastating to individuals, their families and their communities.
MILWAUKEE _ Some health care professionals call it "the hidden epidemic" – the long-lasting effects of traumatic experiences on children and families.
According to the Wisconsin Department of Health Services, anyone can be subjected to a wide range of traumatic events, from being physically injured to sustaining traumatic brain injury, to witnessing suffering from the aftermath of violence.
One national study cited by the department said that 61 percent of men and 51 percent of women will experience at least one trauma in their lifetime.
In response to this widespread health problem, UW-Milwaukee will partner with area community organizations for its first Trauma in Our Community conference, June 15-16, at the Hilton Milwaukee City Center. This conference will feature national and regional experts on trauma and is designed for professionals in educational, medical and clinical practices throughout Southeast Wisconsin, including parents, teachers, school and youth counselors, therapists and psychologists.
The effects of trauma can be devastating to individuals, their families and their communities. Health experts say the effects of trauma can be particularly hard on children, who are not yet physically and emotionally mature. Many conditions associated with living in poverty, such as lack of proper nutrition, may affect children's cognitive development.
June has been designated as PTSD Awareness Month. Research by U.S. agencies concerned with trauma shows that trauma disrupts the central nervous system and overwhelms a person's ability to cope. It often results in feeling vulnerable, helpless and afraid. It interferes with relationships and fundamental beliefs about oneself, others, and one's place in the world.
"The community that works to fully understand the challenges its people face and change how we care for and teach those same people is the community that will prosper and thrive," said Tim Grove, a conference speaker and chief clinical officer at Milwaukee's SaintA, which specializes in trauma-informed care.
For more information on UWM's Trauma in Our Community conference, and to register, visit www.uwm.edu/sce, or call Angela Kelber, 414-227-3314, kelbers2@uwm.edu.
Conference speakers will include James Henry, Western Michigan University; Ruth Lanius, University of Western Ontario; Monnica Williams, University of Connecticut; and Paul Tough, author of "Helping Children Succeed: What Works and Why."
Partners with UWM are SaintA; CPI; Children's Hospital of Wisconsin; Norris Adolescent Center/Norris Academy; Milwaukee Public Schools; Rogers Memorial Hospital; and Southwest Airlines.
Mentioned in This Press Release
Recent Press Releases by University of Wisconsin-Milwaukee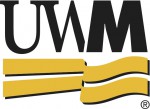 Jun 24th, 2019 by University of Wisconsin-Milwaukee
The donation includes $1.25 million in cash, $250,000 worth of Azure cloud computing credits, and $80,000 worth of Surface Hub hardware.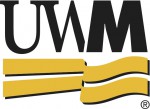 Jun 19th, 2019 by University of Wisconsin-Milwaukee
The "Evicted" exhibition was sponsored by the National Building Museum in Washington, D.C., where it wrapped up a yearlong run in May.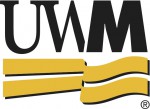 May 7th, 2019 by University of Wisconsin-Milwaukee
The two-story campus facility, at the corner of Kenwood Boulevard and Maryland Avenue, serves as both UWM's public "front door" and a new address for transforming the region's economy.