Press Release
Urban Studies forum examines development, gentrification and environmental justice
Keynote address from University of Illinois-Chicago professor Janet L. Smith.
MILWAUKEE __ Gentrification, neighborhood development and environmental justice from an urban perspective will be examined on Friday, April 27, when Urban Studies Programs at UW-Milwaukee hosts its annual research forum in the UWM Student Union Fireside Lounge at 2200 E. Kenwood Blvd. The event is free and open to the public.
Now in its 23rd year, the Urban Studies Programs Annual Student Research Forum will feature a panel on environmental justice, awards for best student paper and poster, and a keynote address from University of Illinois-Chicago professor Janet L. Smith. She will present her talk, "Who Can Live in Chicago (or any city)?" at 4:30 p.m. A reception will follow.
Gentrification is the practice of developing older areas of a city that leads to an influx of more affluent residents and often "prices out" long-term residents whose income levels do not overlap with the goods, services, and rental and mortgage rates of their "redeveloped" neighborhoods. In her keynote talk, Smith will discuss the pressures and redevelopment priorities that make urban living increasingly unaffordable for middle- and low-income families. The talk will draw heavily from her book, "Claiming Neighborhood: New Ways of Understanding Urban Change" (with John J. Betancur; University of Illinois Press, 2016).
The environmental justice panel, featuring faculty and student speakers, will address local case studies, such as:
Waukesha's plan to return wastewater to Lake Michigan via the Root River
Flood risk and urban adaptation to climate change
I-94 expansion and transit issues
Washington Park and green spaces
Settlement homes in Milwaukee
For special accommodations, please contact Carrie Beranek at 414-229-4751 or beranekc@uwm.edu.
The schedule is as follows:
Noon                  Registration
Noon-1:45 p.m.  Undergraduate/graduate poster session and lunch
1:45-2:55 p.m.   Concurrent paper sessions
3-4 p.m.             Panel: Approaching Environmental Justice in Milwaukee
4-4:15 p.m.        Break
4:15-4:30 p.m.   Awards presentation
4:30-5:30 p.m.   Keynote presentation
5:30-6 p.m.        Reception
The Urban Studies Programs Annual Student Research Forum is sponsored by: Urban Studies Programs, the Henry W. Maier Fund, the UWM Center for Economic Development, the Department of Urban Planning, the Buildings-Landscapes-Cultures Program and the College of Letters & Science.
About UWM
Recognized as one of the nation's 115 top research universities, UW-Milwaukee provides a world-class education to 25,000 students from 91 countries on a budget of $653 million. Its 14 schools and colleges include Wisconsin's only schools of architecture, freshwater sciences and public health, and it is a leading educator of nurses and teachers. UW-Milwaukee partners with leading companies to conduct joint research, offer student internships and serve as an economic engine for southeastern Wisconsin. The Princeton Review named UW-Milwaukee a 2018 "Best Midwestern" university based on overall academic excellence and student reviews, and the Sierra Club has recognized it as Wisconsin's leading sustainable university.
Mentioned in This Press Release
Recent Press Releases by University of Wisconsin-Milwaukee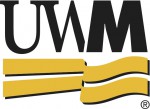 May 7th, 2019 by University of Wisconsin-Milwaukee
The two-story campus facility, at the corner of Kenwood Boulevard and Maryland Avenue, serves as both UWM's public "front door" and a new address for transforming the region's economy.