Press Release
Unis: The Origin of the Unicorn Charles Allis Art Museum August 1- September 28, 2014
The Charles Allis Art Museum, 1801 N. Prospect Ave, is pleased to announce Unis: The Origin of the Unicorn opening Friday, August 1 through September 28, 2014
The Charles Allis Art Museum, 1801 N. Prospect Ave, is pleased to announce Unis: The Origin of the Unicorn opening Friday, August 1 through September 28, 2014.  Timothy Westbrook Studio creates a fictional narrative of an expedition funded by Charles Allis to discover the origin of the unicorn. Using natural history, costume, sculpture, personal ephemera and an expedition team, Westbrook along with nationally recognized artists create original work that takes us on a mythical journey throughout the Charles Allis Art Museum, with treasures around every corner. The opening reception on Friday August 1, features a fashion show by Timothy Westbrook Studio in collaboration with Get Dolled Up Beauty Salon, Fashion Designer Bree Rose, and Maggie Sovelson of Brown Cow Vintage. Join us on this expedition and discover the origins of one of the most beloved mythical creatures.
About the Artist, Timothy Westbrook
Timothy Westbrook, a New York native, is a Milwaukee Designer who has made quite a name for himself. Known for his spot on Project Runway and his Artist Residency at the Pfister Hotel, Westbrook has been working on many interesting and diverse projects. His love of this mythical creature, the unicorn, makes Unis: The Origin of the Unicorn an incredibly special exhibition. Timothy Westbrook Studio resides in the heart of downtown Milwaukee located in The Shops of Grand Avenue. His designs tend to focus around environmental care and fantasy using recyclable materials that have low impact on the world around us.
Westbrook was a contestant on Project Runway (2013), had an Artist Residency with the Pfister Hotel (2012-2013), and spoke for GreenBiz Forum in New York (2013). He studied Fiber Arts and Material Studies at Syracuse University before moving to Milwaukee. Westbrook lived in New York until deciding to settle in Milwaukee because of the collaborative art community.
Exhibiting Artists
Aaron Allan, Nicolaus Arnould, Kelly Cave, Carl Geenen, Caitlin Foley, Michael Kautzer, Kyle J. Krueger, Sue Lawton, Daina Mattis, Devvon Simpson, Michael Stienheitzer, Danny Mansmith, Misha Rabinovich, Matt Smiroldo, Sarah Zamecnik
Opening Reception Actors
Julianne Hunter, Gracie Lee, Brandon Ming, Rebecca Segal, Charles Tritt
Mentioned in This Press Release
Recent Press Releases by Charles Allis Art Museum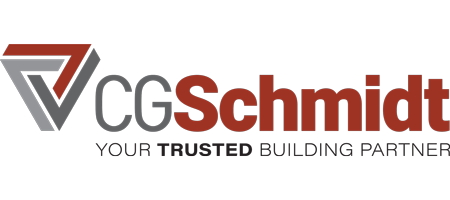 Apr 29th, 2020 by Charles Allis Art Museum
Students invited to submit building and construction questions; new educational videos released weekly