Press Release
U.S. Senator Tammy Baldwin Helps Introduce Legislation to Take on Student Debt Crisis
Aid Student Loan Borrowers With Refinancing At Lower Interest Rate
WASHINGTON, D.C. – U.S. Senator Tammy Baldwin helped reintroduce the Bank on Students Emergency Loan Refinancing Act to allow undergraduate borrowers repaying public or private loans to refinance those loans to an interest rate of 3.76 percent.
The bill, led by Senator Elizabeth Warren (D-MA) and Representative Joe Courtney (D-CT), would allow graduate and parent borrowers to refinance to competitive rates, which can reduce monthly payments and help borrowers repay loans sooner. This legislation will help families and students afford the costs of higher education and reduce the burden of student loan debt.
"Higher education should be a path to prosperity, not suffocating debt. Right now, student loan debt is holding back an entire generation and creating a drag on economic growth in Wisconsin and across the country," said Senator Baldwin. "This legislation will help bring relief to Wisconsin students and families by ensuring they can refinance their loans and pursue a repayment plan that works for them."
"The student debt crisis is real for millions of Americans, and our current student loan system is deeply unfair to borrowers," Senator Warren said. "This legislation has always been about basic fairness: people should be able to lower their federal student loan interest rates and reduce their debt burdens like they can with a mortgage, car loan, or other consumer loans."
"With interest rates near historic lows, students and recent graduates should be able to refinance their debts in the same way that we allow business entities, homeowners, and others to refinance,"
said Representative Courtney.
"A college education is one of the most valuable investments a family can make, but it's also become one of the most expensive – and student loans often come with higher interest rates than mortgages, car loans and other forms of consumer lending. With so many young borrowers struggling to make payments on student loans with overinflated interest rates and on legacy loans with high interest rates that are locked-in, and with agencies like the Federal Reserve and the Consumer Financial Protection Bureau sounding the alarm on the dangers of rising student debt, Congress shouldn't wait any longer to take action on Senator Warren's and my bill, which will help ease the burden on student and family borrowers by giving them the same sort of refinancing options available in other markets."
The Act would allow borrowers with existing public or private student loans to refinance those loans to a 3.76 percent annual interest rate – the same lower rate that was offered in the 2016-2017 school year. Graduate school loans could be refinanced to 5.41 percent, and parent loans for a child's education to 6.41 percent. According to estimates from the Department of Education, about 25 million borrowers would be likely to refinance under this legislation, and borrowers would receive an average savings of $2,000 over the life of their loan.
The bill was also cosponsored by Senators Michael Bennet (D-CO), Richard Blumenthal (D-CT), Cory Booker (D-NJ), Sherrod Brown (D-OH), Maria Cantwell (D-WA), Ben Cardin (D-MD), Bob Casey (D-PA), Catherine Cortez Masto (D-NV), Tammy Duckworth (D-IL), Dick Durbin (D-IL), Dianne Feinstein (D-CA), Kirsten Gillibrand (D-NY), Kamala Harris (D-CA), Maggie Hassan (D-NH), Martin Heinrich (D-NM), Mazie Hirono (D-HI), Amy Klobuchar (D-MN), Patrick Leahy (D-VT), Joe Manchin (D-WV), Ed Markey (D-MA), Bob Menendez (D-NJ), Jeff Merkley (D-OR), Chris Murphy (D-CT), Gary Peters (D-MI), Jack Reed (D-RI), Bernie Sanders (I-VT), Jeanne Shaheen (D-NH), Tina Smith (D-MN), Debbie Stabenow (D-MI), Tom Udall (D-NM), Chris Van Hollen (D-MD), Sheldon Whitehouse (D-RI) and Ron Wyden (D-OR). The bill was introduced in the House of Representatives with 58 cosponsors.
The text of the legislation is available here.
An online version of this release is available here.
NOTE: This press release was submitted to Urban Milwaukee and was not written by an Urban Milwaukee writer. It has not been verified for its accuracy or completeness.
Mentioned in This Press Release
People
:
Amy Klobuchar
,
Ben Cardin
,
Bernie Sanders
,
Bob Casey
,
Bob Menendez
,
Catherine Cortez Masto
,
Chris Murphy
,
Chris Van Hollen
,
Cory Booker
,
Debbie Stabenow
,
Dianne Feinstein
,
Dick Durbin
,
Edward Markey
,
Elizabeth Warren
,
Gary Peters
,
Jack Reed
,
Jeanne Shaheen
,
Jeff Merkley
,
Joe Courtney
,
Joe Manchin
,
Kamala Harris
,
Kirsten Gillibrand
,
Maggie Hassan
,
Maria Cantwell
,
Martin Heinrich
,
Mazie Hirono
,
Michael Bennet
,
Patrick Leahy
,
Richard Blumenthal
,
Ron Wyden
,
Sheldon Whitehouse
,
Sherrod Brown
,
Tammy Baldwin
,
Tammy Duckworth
,
Tina Smith
,
Tom Udall
Recent Press Releases by U.S. Sen. Tammy Baldwin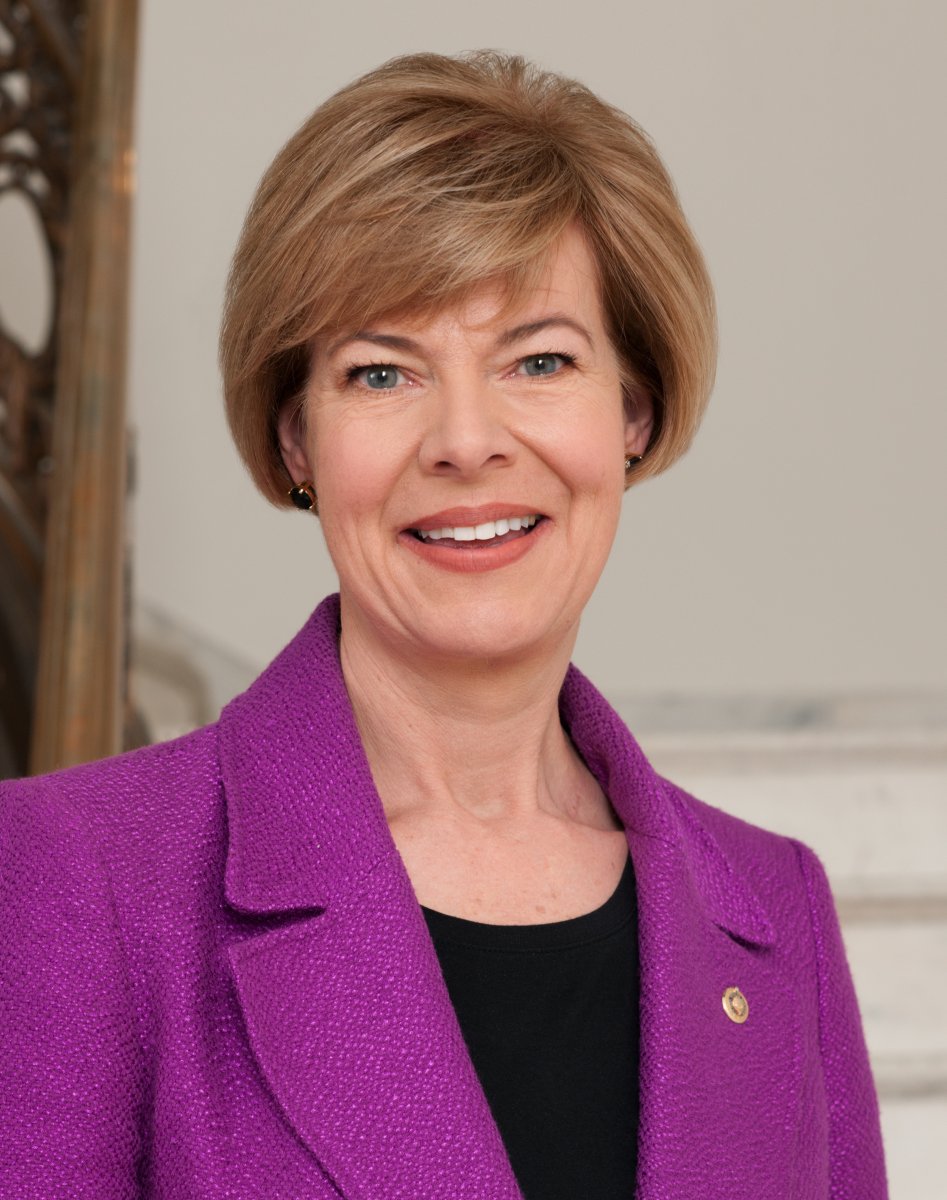 Oct 3rd, 2023 by U.S. Sen. Tammy Baldwin
Funding will strengthen crime prevention, reduce recidivism, and support victims